Fashion Farts
. Meaning, "fashion blunders," "fashion no-no's," "what the schmell were they thinking?". So, let's all say it together…"fashion farts".
By the way, if you know someone with some serious fashion gas, this is the perfect excuse to tell them "Hey, you should check out this great blog that I love to read…". Maybe they'll get a clue and you'll never have to say a word. It's all about being passive-aggressive, baby.
Beauty/Fashion Fart #1

Obvious Foundation
Foundation is supposed to look
natural
. You're not fooling anyone by wearing a darker foundation. We know you're not tan or someone with flawless skin, we think you're a
weirdo.
Instead, try Mineral makeup. It's usually a powder applied with a brush that makes it easier to blend and control coverage. I have been loving Bare Escentuals bareMinerals.
Beauty/Fashion Fart #2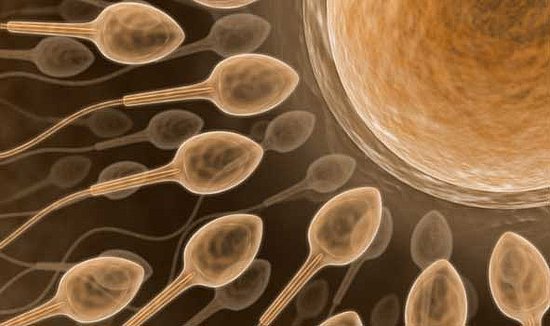 Oh, yes I did. I
said sperm
.
Eyebrows should look nothing like sperm. You know the kind…overplucked, little ball on the end, and then a teeny little tail. Eww.
Equally bad
are the drawn on eyebrows, or "perma-surprised" eyebrows.
This is how to pluck
: Your eyebrows should start and line up with the inner point of your eye (see #1) The arch should peak at #2, found by looking straight ahead and noting the outside part of your iris (the colored part of your eye). Your eyebrows should end diagonally to the outside point of your eye. (see #3)
Beauty/Fashion Fart #3
Why, oh why, oh why, would a woman purposely wear jeans that make her butt look
as long as I-don't-know-what
and totally flat? Give me a clue. Long-butt is caused by super high-rise jeans.  Speaking of jeans, just because you can zip them up…doesn't mean they fit. You shouldn't have to lay down or jump to be able to get them on.
- Lighter washes make you look "bigger".
- A slight flare is the most flattering on the most body shapes.
- If your behind is large, don't wear skinny jeans.
-Low rises (but not too low) usually flatter the bum more…make it seem more perky and small. The jean should hit right at or slightly below the hipbone.
- The most flattering jeans have a bit of stretch because they hold you in better.
-To make your legs look longer, the jean should come down to your the bottom of your heel
There's lots of great jeans out there…and lots of bad ones. 7 For All Mankind are super pricey, but fit like a glove and can be found for half price or more on eBay or at Downeast Outfitters. Jessica likes Sophie or the
Big Star
jeans at The Buckle. Anyway, designer jeans are often softer and fit great but you can also find great jeans for more reasonable prices. And,
you don't have to be stick thin
to be able to look hot in jeans! Shop around! Just please don't buy long-butt jeans!
Beauty/Fashion Fart #4
This applies to creams or tanning beds.
Orange is not a skin color
. Basically, there is what society calls "black" and "white" and then there are the shades that fall in between. But, orange isn't one of them. Hopefully, we have all learned how bad tanning beds are for our skin, how orange they make us, and how old they make your skin look. So, that leaves us with self-tanners…my advice is to
check out the reviews
on
http://www.makeupalley.com/
. It is a fun site that people get to review all things "beauty". Some quick recommendations are Jergins Natural Glow and Clarins Delicious Self Tanning.  I personally love
Xen-Tan
for the most perfect coloring!
Beauty/Fashion Fart #5
Spider Eyes happen when your mascara is clumpy and you look like you only have 3 eyelashes.
Obese eyelashes
. This does not look good, I promise. Being around someone with clumpy eyelashes is SO distracting.  Mascara is one of those things that I have never felt the need to splurge on.
I splurge on
face moisturizers, lip gloss, sometimes jeans and shoes. That's it. But, no matter how many great and pricey mascaras I've tried…I always come back to Maybelline's Great Lash. Five buckaroos.
Despite my devotion to this, many people lean towards Maybelline's Full and Soft. Both great prices. Try 'em. Great Lash is more runny (I like it that way for application) and Full and Soft is more dry. 
Surely you are a
sexy, hot mama
and find this info completely
irrelevant
. But, once again…this is just a favor for you…so that you don't have to break the news to your mother-in-law, best bud, or co-worker. I've done it for you.  Just one more reason to spread the word about this blog