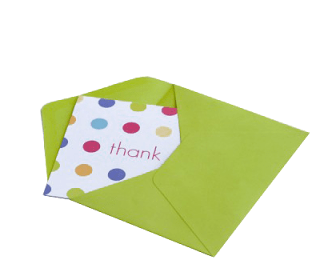 Personally, I think that good old fashioned "thank you" notes are too far and few between. I remember my mom always making us write "thank you's" after Birthday's and Christmas. This is definitely something I want to pass on to my kids. Here is the perfect "thank you" note in 5 simple steps.
1. Salutation. "Dear" is often used, but it's ok to use a casual greeting such as "Hi."
2. First "thank you". A short sentence that thanks the giver with an adjective describing your gratitude. "Thanks for the great birthday gift."
3. The details. Describe the gift, explaining what makes it special and how you will use it. A couple of sentences will do.
4. Second "thank you'. One sentence that restates your gratitude.
5. Close and signature. Say it with love, or sincerely, or best regards. Sign your name.
Here is some super cute stationary you can express your gratitude on. I found it of course on
Etsy
.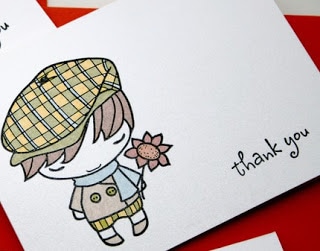 "Coccinellidae" The scientific name for lady bug also by
Making Paper.
$4.00 for 5.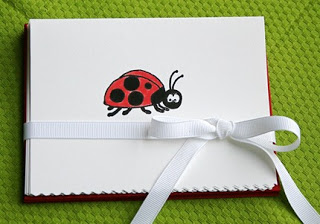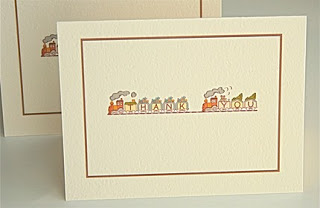 Thanks.