Sometimes dinner and a movie just sounds pretty dull! Sometimes ya just wanna save a little money! What to do? Always a dilemma…I scoured the internet for you and came up with some nutty date ideas to spice things up and save some dough: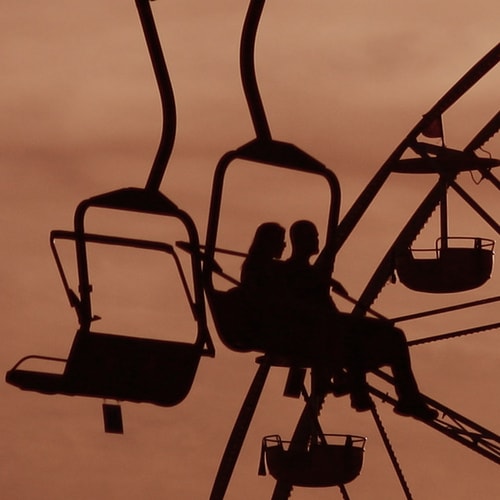 Image by kevindooley
1. Go visit someone and try to turn over as many things upside down in their house without getting caught! See who can turn over the most before you leave!
2. Dress to the nines and go test drive some sweet cars.
3. Be a tourist in your own town. Visit the museums, little shops, and eat somewhere you've never been before. Take pictures!
3. Be secret agents. Drive around pick a random driver and follow them and see where they are going. Don't let them figure out they're being followed…how sneaky (and freaky) can you be?
Note *if you see them pull into the police station or start making calls on their cell phone, you should probably drive off!
4. Rent a movie you've never seen and put it on mute. Improvise the dialogue.
5. Go out to a cafe and write a piece of fiction together. When you get stuck, ask strangers sitting by you.
6. Dress up like superheros and go stop petty crimes (littering, jay-walking, etc.)
7. Sit at different tables in a cafe, then put on a show for the guests by picking up on each other with lame pickup lines….let me suggest a few:
"I might not be Fred Flinstone, but I sure can make your Bedrock!"
"I'm new in town, can I have directions to your house?"
"Somebody call animal control, cause I just saw a fox!"
"Excuse me, is this seat taken??" (said while grabbing their bum)
"Are you a parking ticket? Cause you've got FINE written all over you."
8. Naked twister, strip twister…or just twister.
9. Get your fortunes told.
10. Hit the garage sales in ritzy neighborhoods.