This
Cajun Chicken Pasta
is sooo good, even my kids will eat it (and that's saying a lot!)
(Adapted from a recipe I found on Recipe Zaar's site a while back…got rave reviews!) 
To make this you will need some B.S. chicken breasts (sliced into thin strips), linguine noodles, Cajun seasoning, green onion, heavy whipping cream, butter, sun dried tomatoes, salt, basil, black pepper, garlic powder, and Parmesan cheese.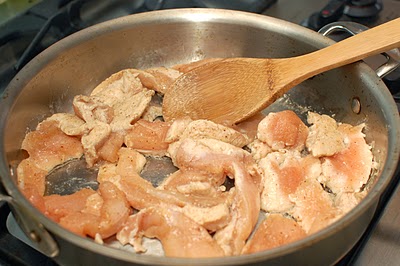 Place the chicken and about 4 tsp. Cajun seasoning in a bowl and toss to coat. Put a tad of butter of olive oil in your pan and cook the chicken.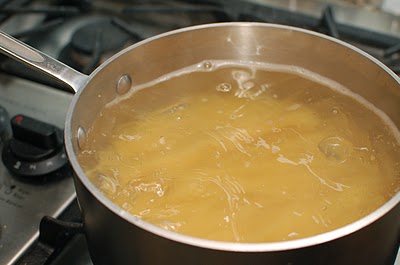 Get your linguine noodles cooking.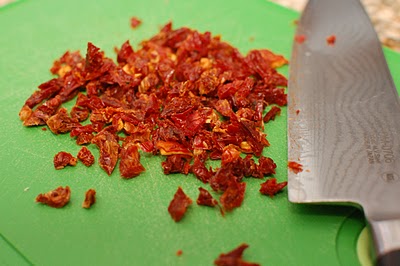 Reduce heat, add the chopped green onion, heavy cream, chopped tomatoes, basil, salt, garlic powder, black pepper, and Parmesan cheese. Bring to a boil, then let simmer until thickened.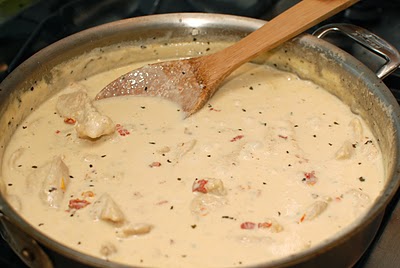 Serve over linguine noodles, sprinkled with additional Parmesan. Great with salad and breadsticks!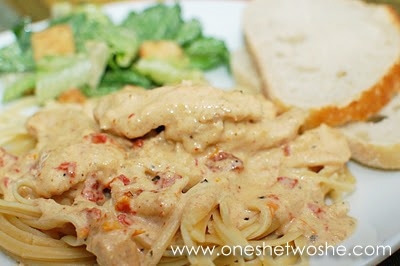 Cajun Chicken Pasta!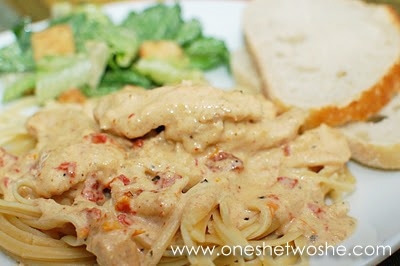 Ingredients
4 boneless, skinless chicken breasts, sliced thin
Linguine noodles
4 tsp. cajun seasoning
2 thinly sliced green onions
4 cups heavy whipping cream
4 TBS. chopped sun dried tomatoes
1/2 tsp. salt
1/2 tsp. basil
1/4 tsp. black pepper
1/4 tsp. garlic powder
1/2 cup grated Parmesan cheese ( I tend to get carried away and add up to 1 1/2 cups!)
Instructions
Toss chicken in Cajun seasoning.
Oil pan and cook until done.
Reduce heat and add all the additional ingredients.
Bring to a boil, then reduce heat and let simmer until thickened.
Serve over linguine, sprinkled with Parmesan.
http://oneshetwoshe.com/2009/04/cajun-chicken-pasta.html