If your grocery/kid shopping experiences have been anything like mine, then
I'm sorry.
What should be a simple 30 minute excursion to stock the pantry turns out to be an hour and a half
nightmare!
One kid has
"the gimmies" (that's what we call them in our family, thanks to the Bernstein Bears), another is
tired and wants to fit in the cart that is already occupied by the carseat (with baby) and the toddler who is
flying off the handle because she wants to get out and
not "stay by mom", and the last little rascal is complaining that he's got some really important playing to do at home and "
how many more things do we have to get?"

Meanwhile, I am
racing through the aisles,
stressed that my stress will cause me to forget certain ingredients. I'm also trying to get out of there as fast as I can because the
meltdowns only get worse. I'm plowing past all the store employees who come up and look at me with pity and poke at my kids, saying things like "oh, are you sad, little guy?" Yea, he is…
watch out. I start
fumbling through my purse trying to find any smarties or cheerios that may be floating around the bottom. Needless to say, I have had
way too many experiences like this. I get home and feel super grouchy, exhausted and frustrated because it shouldn't be so hard.
Am I alone here?
Well, luckily…I'm managed to put together a few little tricks in my bag that have helped me get through the shopping madness in one piece.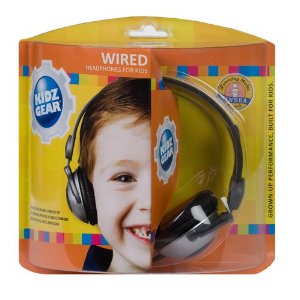 Then in
iTunes
store, I
downloaded lots of
fun kid's music (Disney for the younger, Def Leppard for the older). I also put on some cute
little cartoons for them to watch (Tigger & Pooh, Batman, Pink Panther, Pee Wee's Playhouse (whoo-hoo! love that dude!)) They even have childrens audiobooks like "Where the Wild Things Are," "Stone Soup," and "Cloudy with a Chance of Meatballs". So, whenever one of the little rascals is
losing their mind, I just pull my ipod and headphones out of my purse, set them up, and
off we go! I love my ipod for doctor's offices, long car rides, anything that test the patience of me and the wee ones.
So, that takes care of
one kid. What about the rest??

Well, you will probably need to get some more ipods. Pocket change, right? Alright, no.
So, how about this…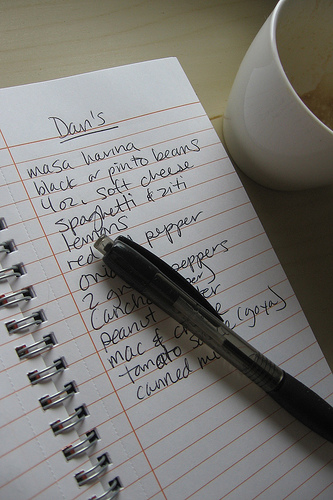 My older kids LOVE when I will give them a notebook and pen with their own grocery list of things that we need at the store. I just write down like 6 or 7 items and it's their job to help me find them. It takes a little bit of preparation but not much. Say, two minutes. It totally keeps them busy and involved.

After we're done getting the groceries, they love when I will go to the self-checkout line and they get to
pretend they are cashiers.
(You could even make that a special thing for good behavior.)
Another option, is
making a little game for them. Write up a list of things they might see at the store…toothpaste, a pharmacist, a yellow box of cereal, a green fruit, a spill on the floor, lobster, etc. And, just like the grocery list they
check off the different things they see.
Maybe if they can find most of them…they get to pick a treat! (That way you aren't rewarding them for their behavior outwardly, it's a reward for the game…but secretly for their good behavior too!) Or, give the same list to a couple kids and
make it a competition…but probably either reward both or neither….to avoid fighting on the way home! Treat or not, this would totally keep the little dudes busy.
When all else fails, head to the cookie/cracker aisle, bust open a box of Smores crackers and sneak them out to the little dudes when the employees aren't looking. You can use my justification if you want…it goes like this…"Do these people want me to spend my time and money here? Then they better let me buy some time with this box of Smores…I'll pay for it in a minute." It works for me every time. No guilt.  However, you may not have to do this…several grocery stores give out free cookies at their bakery if you ask (sometimes they have them on display).  Target does, for sure.  Harmon's will give you samples of everything.


And, while we're on the subject, there are sooo many cute shopping cart covers on Etsy! I
love
this one by
Michael Mooo Design
.  These keep your kids hands and mouths off of all the shopping cart germs.  But, I also love them because my babies are happier in them….way more comfy!