The other day I was watching the Today Show and they were featuring this cute shop,
HelloRobertson.
They make hair accessories that you can buy on their
etsy
shop. You can also create your own, and have them make it for you! Hannah and Elly, both graduated from the interior design school at Florida State Universtiy, and now are trying their mad designing skillz in the big apple! "Each piece is uniquely handcrafted, to put a smile on your face!"
Here are some that I really like: (because they were on the Today show, some of their things are on backorder) They are all $24.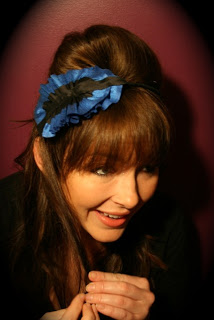 Thanks Ladies!