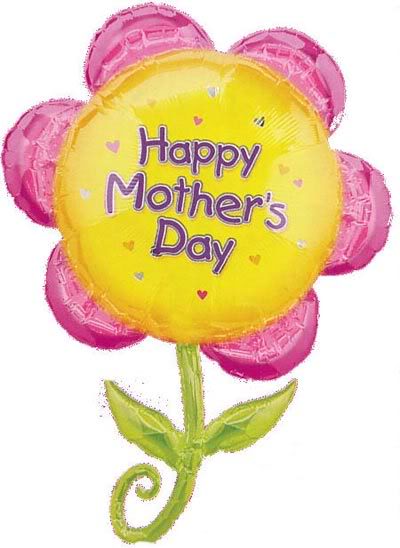 So, we've known each other for a while now…I think it's time you meet my mother. She's a superstar! She's a mommy to 6 punks and 1 angel, grandma of 4 insanely cute and perfect kids, the county council chick, the neighborhood/family/friends personal chef, and loving wife to a major hunk. That's a lot of work! And, she's pretty hot too, don't you think? One of my proudest moments is when she received the news that she was voted the
hottest elected official in all of Utah
! Check out the link if you don't believe me…although, I'm sure you do. I mean, seriously…what more could you ask for in life? If I knew that Computer/Geek/Pervs loved to gaze at me, that's when I would know that my life had a purpose and was complete. I really hope I can be like my mom.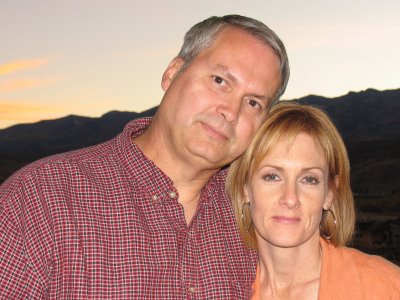 But, my mom's hotness is not all I want. I want her mad cooking skills, her stamina, her thoughtfulness and generosity, her smarts, her spirituality, and her patience.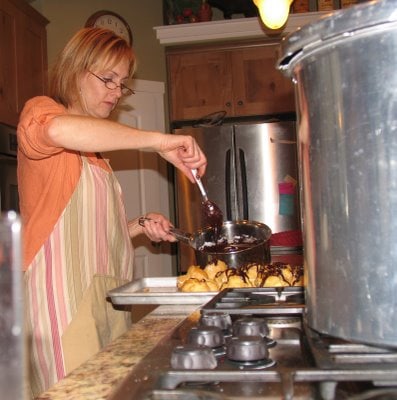 Here she is serving up some lovely eclairs…for no certain occasion…just dinner time. That's how it is. It's pretty much Christmas dinner at mom's every day. It's great. One of these days I may just have my mom share some of her secret recipes that I've been keeping from you! Only if you behave.
Ya know how everyone looks at their parents and picks the things that they want to continue doing with their kids…and maybe some things you want to do different. Well, Jessica and I wanted to think of some of the things that our mom's did for us growing up that we carry on in our homes (or at least try to).
1. I love that my mom never, ever, ever yelled at us. She taught us through her example that there are better and more appropriate ways to handle our feelings than to yell. She was very patient with us!
2. I loved that even though the chore charts wouldn't always last longer than a few weeks, she would keep coming up with new ones. Over and over again. Her persistence taught me that pitching in and working hard were important. Nobody got a free ride.
3. I loved that we had a family dinner nearly every day. When all the runts lived at home, she might not have had time to make Marsala Chicken and Boston Cream Pie. But, there was still dinner…casserole, hot dogs, meat loaf, or whatever.
4. My mom was a great example of doing a good job at any task given to you. Everything she does, she will give it 100%. The down side to that is she gets asked to do lots of stuff…more than she has time for, but she'll get it done!
5. My mom is always thinking about other people. Again, through her example she taught me how important it is to consider other people and their situations in life…then try and think of things you can do for them to bring more happiness. I love that and really want my kids to be considerate and generous, as well.
Happy Mother's Day, Mom! I love you lots!
I better let Jessica have a turn…
My turn! First, I feel Im extremely blessed to live so close to my mom. Whenever Im in a bind, she is more than willing to watch the kids. If Im bored or Nick is out of town, the first place I go to is my mom's. When I just need someone to talk to, I call my mom. When I'm making dinner, or planting something and I have a question…who do I call? Mom. She really is a Wizard. On top me bugging her all the time, she still makes time for her husband, and family, anyone who needs anything- they know they can call her. AND, she volunteers at the Elementary School, helping kids with their reading (mind you- all her kids are grown and out of the house). Whew!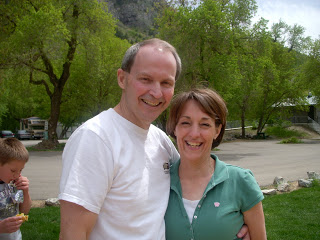 1. My mom is ity bitty, in stature, but she has a heart bigger than anyone I know. She never talks bad about anyone, she is the first to lend a hand wherever it is needed, even if it means putting off what she is doing. I hope I can pass this on to my children, that they will think of others with empathy and compassion.
2. I remember my mom always making breakfast for us no matter how big of a rush we were in, she would always bring me a piece of toast and a glass of oj down to my room while I was getting ready for school. She was always there after school too!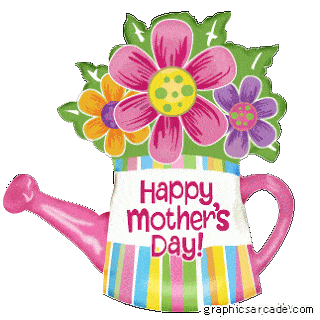 3. My mom instilled a love of reading in me. One of my favorite things we did as a kid, was going to the library. She would let us sit forever in the library and read, and she would read us books all the time at home. Both of my children and I love books thanks to my mom!
4. My mom is the queen of homemaking! She pants a huge garden every year, she makes her own salsa, pickles and beets, she cans peaches and pears, she has food storage, she can sew, and man can she cook! If anyone were to tell me I cook like my mom- that would be a great compliment!
5. My mom always puts her family first no matter what. Whether she's watching grandkids, planning family get togethers, making a meal for everyone, she's always going going going. I want to follow her example and always put my family first!
Thanks for all you do Mom! I love you!