While preserving your family history from the past is important, so are the stories and memories of the living. My parents have interviewed both of their parents, so we grandkids and posterity can treasure their memories and stories. Here are some journal type memory books that have thought provoking questions and space to write the cherished answers!
This book:
To Our Children's Children
by Bob Greene, got 5 stars on Amazon. All the reviewers loved this book's great questions. This book in particular does not have a space for handwriting, so you would want to maybe record what your loved one is saying (which you should do anyways.)
Memories For My Grandchild
by Annie Decker, and Nichole Stephenson. This book is spiral bound and makes it easy for grandparents to give an everlasting gift to their grandkids. It has photo pages at the beginning of each chapter and a pocket at the back to store letters, recipes, or other treasures.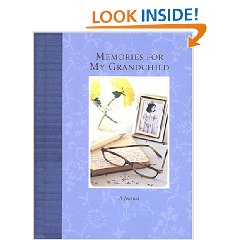 Check out
Shutterfly
and make your own memory books, scrapbooks or wedding albums in no time at all! They always have a great sale going on and so many options to choose from! Right from your own computer.
Another fun idea is to create a family cookbook. Every family has special recipes and some may even have special meanings to yours. Send out a recipe form to family members asking them to include favorite meals, or holiday traditions and family get togethers, and photos of them. Check out
The Family Cookbook Project
to get started!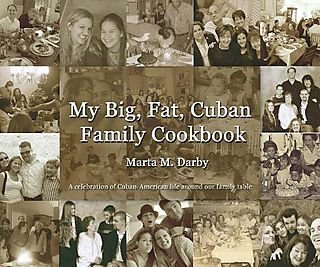 Here are 10 great tips for conducting an interview;
1.
Stay Engaged
People are generally happier to share their stories when they feel you are genuinely interested in what they have to say. Maintain eye contact and
really
listen. Show interest by leaning forward, nodding and asking relevant follow up questions.
2.
Don't Be Afraid of Silence
Don't let periods of silence fluster you. When she pauses, she may be thinking or remembering. It can take time to call up memories she hasn't thought of in years. Give your interviewee a little time to see if she has anything else to add before moving on.
3.
Ask the Right Questions
The best interview questions come from interviews that ask the questions; when, why, where, how and what. Along with that ask how it made them
feel
. Keep questions brief, and only ask one at a time.
4.
Follow Up On The Good Stuff
For any account or event brought up during the interview, follow up with additional questions to find out not only what the person did, but how they felt about it.
5.
Be Yourself
If you are relaxed, it's more likely your interviewee will be relaxed also. Don't worry about fumbling a few questions. This will show you are human and put your subject at ease.
6.
Don't Interrupt
Don't interrupt a good story because you have thought of a new question, or you want to clarify something. Just jot down your questions on a notepad so you will remember to ask them later. Even if your subject gets a little off track, let them finish their story before steering them back.
7.
Get Personal
Some of the best stories come from personal questions. Ones that are embarrassing, sensitive, or bring laughter or tears. A first love, and embarrassing memory from school, how they felt going to war. These questions can be hard to ask, but they are also the ones that you've probably never heard before. Ask these questions only after you have established a rapport however.
8.
Don't Challenge
Don't challenge stories or accounts that you feel may be inaccurate. They may just have a different perspective, and a challenge may put them on the defensive and cause them to shut down. Everyone wants to be believed. If you have heard another version, mention it to them tactfully, and let them respond to it.
9.
Bring Props
It's amazing how many stories an old photograph can elicit. Just think of how many a photo album or a family video would bring. If you don't have any props of your own, ask the interviewee to bring some of theirs. For photos, ask when and where the photo was taken, the reason or event and who the people in the photograph are. For family heirlooms ask: how was it used? Who made or purchased it? Who gave it to them?
10.
Try a Group Approach
Some of the best stories come when a group of relatives, old friends or military buddies get together and start reminiscing. Use this to your advantage. Set up a video camera in the corner of the room , then ask a question or two and let the stories build from there. You will likely learn something new about them and maybe even yourself!