Poop, poop, poop. Barf, Barf, Barf. Cheerios stuck in neck creases mixed with rotten milk smell. Juice stains down to the belly, dirt under the toenails, dried graham crackers in hair…thank goodness for bath time! Here are some top picks and my favorite trick!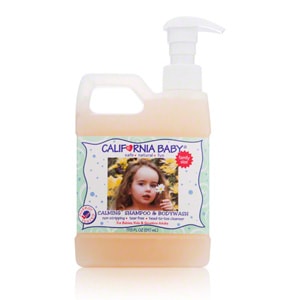 California Baby Shampoo & Body Wash
– This baby shampoo/cleanser is a favorite among mommies because of it's natural ingredients. A lot of products claim to be natural but when you look at the list of ingredients they are far from! California Baby is great for babies with sensitive skin, eczema, and/or rashes. It's a little pricey, but a big bottle lasts a long time!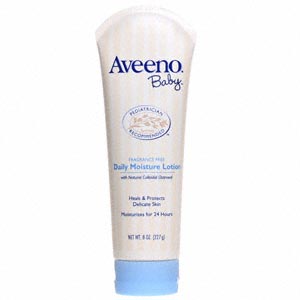 Aveeno Baby Daily Lotion
-This awesome baby lotion has been clinically proven to moisturize for 24 hours. It's non-greasy, fragrance free, and great for sensitive skin.
Makeup Alley
reviewers love this for themselves AND their babies because it is so moisturizing and non-irritating. It's especially great for babies with eczema and skin rashes.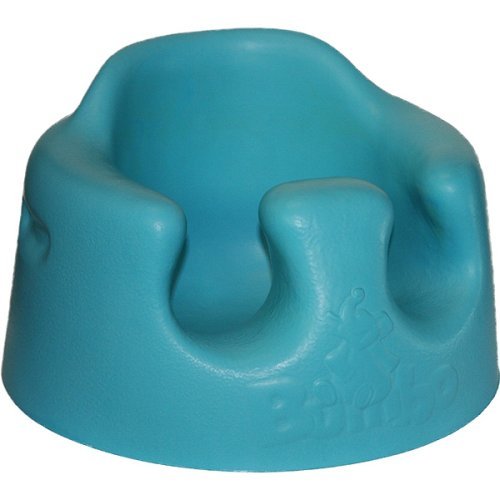 What?? A
bumbo chair
?? What the schmell does that have to do with bath time?!? Not only is it an excellent place to park your babe around the house but I'll show you a favorite trick of mine…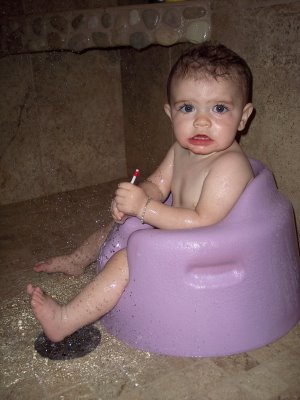 Bumbo = Shower time! Giving the babe a bath is not always easy, quick or convenient…but since I shower daily…yes, it's true…it's super easy to plop Isabelle in the shower with me. I give her a bumbo chair and an Air Heads mini lollipop (Air Heads because they have plastic stick handles…not the kind that disinegrate in their mouth…) and she is seriously the happiest baby in the world! I could literally shower for an hour without a single fuss from her!
P.S. – Bumbo chairs don't work in the bath tub…unless you want your baby floating like they're on a raft in the middle of a storm on the ocean. I already tried it.