Oh the days of Summer! They are going fast ladies, and I hope you are making the best of them (that is for your kids!) Here are some inexpensive field trips for the youngin's so their brains won't be mush by the time school comes along and it will get you out of the house!
A local candy factory or chocolate factory. Invite some other mom's and their kids to come too. Call ahead and set up a time you can take a tour of the factory. Kids love to see how things are made and all the better if sugar is involved! The best part of the tour is the free samples they hand out at the end!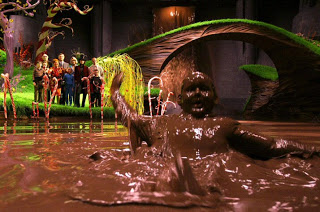 Farmer's Markets. I LOVE going to the local farmers markets. This would be a great opportunity to tell your kids where our food comes from. You could plan a meal ahead of time, make a list and have the kids help you get what you need, then make the meal together when you get home. For older kids give them each a small amount of money to buy produce, see what they come up with. It's also a great way to teach them about money.
The Airport. Boys will especially like this one. You won't need a guided tour of one, and you can tailor it to suit your kids, and how much time you have. You can visit the passenger services, baggage claim, control tower and food services. Airports also feature artwork and historical collections, including exhibits from local artists, studios and museums.
The dear old dentist. Most dentists would be willing to do a 30 minute or so tour of their facility if you call ahead a month or so in advance. This will get your younger children familiarized with the dentist office and they will know what he does. They can sit in the chairs, brush their teeth, get laughing gas, (just kidding) and you may get free toothbrushes and floss!
The zoo. (at feeding time is best) You can call ahead of time to see when the mealtimes of certain animals are so you can be there. Take a sack lunch for each of your kids to save on money and have a picnic. Don't feed the animals! -Just an FYI, the first zoo was built in China, over 3,000 years ago. It was called the Garden of Intelligence- your kids will think you are intelligent for sharing this tidbit!