Hi girls (and guys, maybe?) My name is Kori and I'm honored to be a guest blogger on "Or So She Says" today! I'm loving all the fun ideas I've seen on this blog and can't wait to try a few.
I may have created a monster! (oops) "The Princess" loves having her hair done (probably a little too much.) She's no longer happy with a simple ponytail! Just so you know, if you get started down this road, there may be no going back.

Really though, it's a fun hobby and more than anything, I've loved the 20-30 minutes a day we spend together doing hair.
Here's a few of our favorite hairstyles from the blog:
(If you want to give any of these hairstyles a try, be our guest!! Click on the title or the picture itself to go to the instructions.)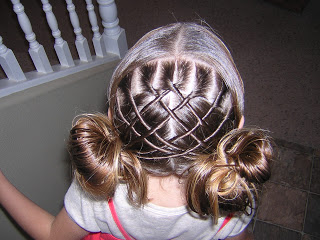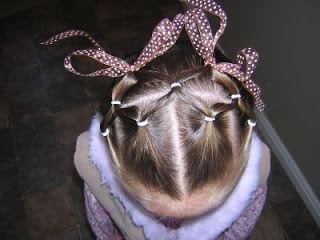 Feel free to drop by our blog anytime you're in the mood to do some hair. Everyone is welcome to join our hairstyle obsession!!
-Kori