Howdy! My name is Rachel, sister of Jessica and cousin of Mariel. I'm now a diligent follower of this wonderful blog, but I must say, until the last couple of months, blogs just weren't my thing. But, oh, how life has changed. I've been married almost 6 years to my wonderful husband, Andy, and just 3 months ago, we had our first child – my darling baby boy, Ryan. That's when life changed! Until Ryan came along, I was teaching math full-time at a middle school and a high school. That kept me busy enough that I hardly knew what a blog was! Now, however, I'm only teaching part-time, and many of my afternoons are filled with blogging. I consider it a privilege to share a few tips about math on this blog. Now, on to the real stuff!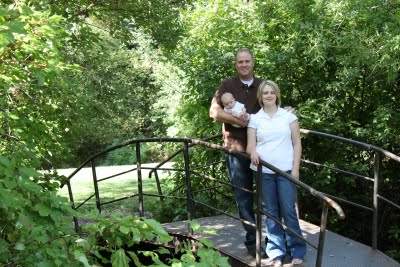 Making math fun? I know, I know. That's not possible, right? Well, over the years of working with middle school kids, I have picked up a few ideas that are worth sharing. Even though these are targeted toward that age group, modify them for what you need!
Math Activity #1: "Multiplication Slap-jack"
Next, shuffle the deck and divide the remaining 52 cards in the deck into 2 equal piles of 26 cards each.