I just made this for the first time, and I'm very pleased, if I do say. Perfect for fall and football!
Your ingredients are, red and green peppers, cream cheese, olives, taco seasoning, and pumpkin-yes, pumpkin.
Mix the 12 oz of cream cheese, 3/4 cup of pumpkin and package of taco seasoning with a blender.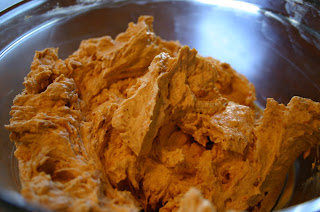 Then add 1/4 cup chopped red and green peppers, and 1 cup of chopped olives.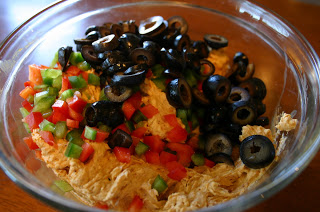 Mix together and serve with chips!