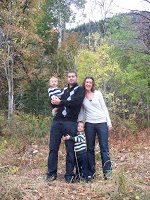 I'm Paula, mother of two adorable boys, wife to a total babe,
Mariel's
coolest friend and daughter to a great Brazilian cook! I'm excited to share a couple of great and very easy Brazilian recipes with you today.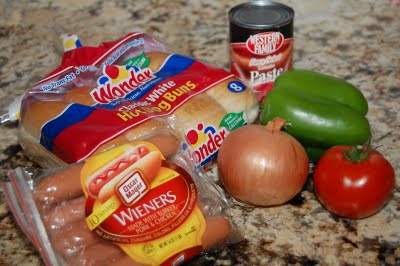 1 yellow onion
1 green pepper
garlic salt
tomato paste
hot dogs
hot dog buns
First slice the onions super thin. Unless you enjoy big chunks then feel free. You'll also want to cut the green pepper into small pieces.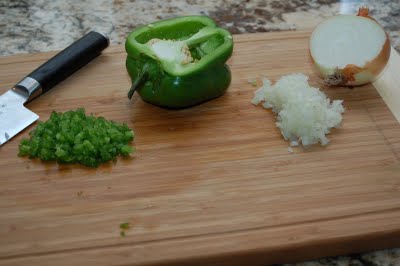 In a frying pan add a little olive oil. Add the onion, green
pepper, salt, pepper and garlic salt to taste, let simmer. Cut the
tomatoes
and add them to the pan along with 2 tsp of tomato paste then stir, cover and let simmer. Add
hot dogs
and water if
necessary. Make sure to keep the hot dogs cooking until they are warm all the way through.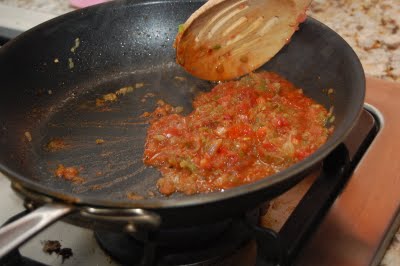 When finished, add the hot dog and vegetables to a hot dog bun. It may not look so pretty but it sure is a delicious. Enjoy!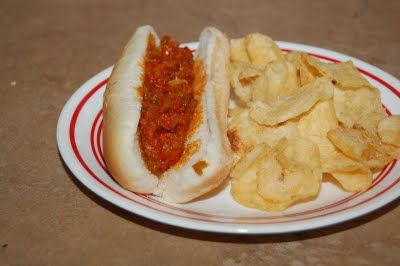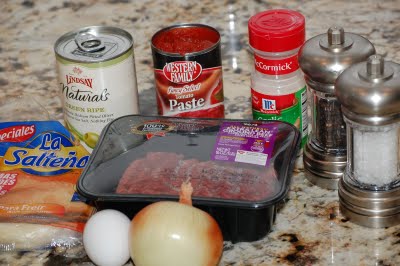 Pasteis
(plural) is a very popular snack/appetizer in Brazil. This is one of my very favorites, minus the meat (I don't eat meat, but tofu works great too).
What you'll need:
Pastel dough. You can find this at any Brazilian or Mexican store.
ground beef
tomato paste
hard boiled egg
salt/ pepper
garlic salt
(any seasoning you wish to include)
You'll first fry the
ground
beef. When cooked add the tomato pasted and 1/4 cup of water then simmer. Add seasonings to taste. Cut the hard boiled egg (as little or big as you wish), cut the
green
olives
and add.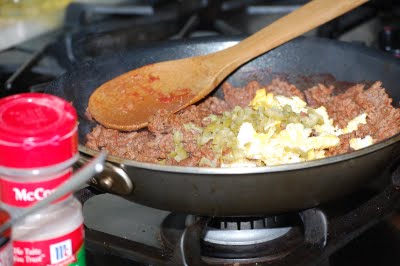 Fill one of the circle doughs with the meat mix.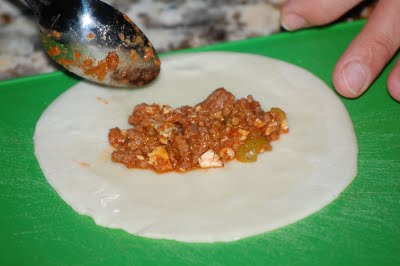 Use water to wet the edges and fold pastel in half.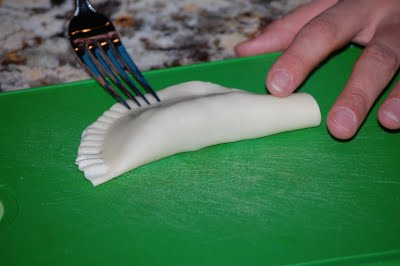 With a fork push down around the edges.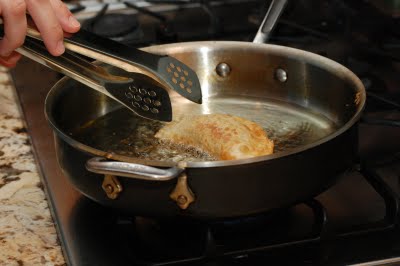 Heat some oil in a frying pan then add the pastry. Cook until golden brown flipping when needed.
In Brazil the most common fillings are:
Ground Beef
Heart of Palms
Shrimp
Cheese (you can just place a piece of cheese and fold the dough)Bananas (Yes! I love this one. Just place a slice of banana and fold the dough)Use your imagination and create your own fillings.
To complete your Brazilian themed meal include
Guarana,

which is
Brazil's
most popular drink. You can find this at any Brazilian store and a few grocery stores such as
Bowman's
and Lee's. It's so dang good!
Chop 1 yellow onion
Chop 1 green pepper
Add to pan with olive oil
Simmer
Slice 2 tomatos and add to pan with
2 tsp of tomato paste
Add water if necessary
Add hot dogs and cook until warm
Serve in hot dog buns
Cook ground beef
Add tomato paste and
Chopped hard boiled egg
Slice green olives and add
Season with salt/ pepper
garlic salt
(any seasoning you wish to include)
Put a small amount of mixture onto the dough
Fold dough in half and seal with a fork around the edges
Fry in oil until golden brown