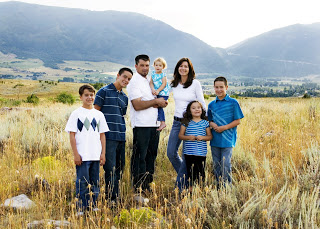 Hello! My name is Camille, adoptive mother of five children, all of whom have the same birthmother (it is a long story that has been over 10 years in the making!). I first experienced motherhood by getting three children within 14 months of each other (and each with only about 15 minutes notice). Did I mention they were all under age three?
Each night I wanted to spend time with them and make them feel special, but with three eager boys all trying to talk at once I didn't get much one on one time! Wanting to make up for lost time (I got them at ages 3 ½, 9 months, and 2 weeks old), a friend suggested that I take a special night each week for the boys… and now after eight years of having "nights" with my kids it was the best advice I ever received!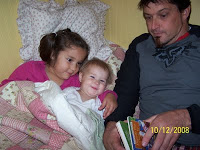 Here's how it works! I just had the three boys to start out with, so starting with the youngest, they each have a "night" of the week, Preston Tuesday, Cole Wednesday and Bryan Thursday…now with five kids I have Sun-Thursday designated at their "nights".
This means that after everyone gets in bed, I spend an extra 15-45 minutes with my child on his/her "night." We started this when my oldest son was about six because he had a lot of questions about being adopted (we have a pretty open adoption and they know about their birthmother).
Here are some ideas of what we do with our time together:
Sit together on the couch and just talk (we do this 90% of the time)

Read together, we usually take turns reading

We take funny pictures of each other…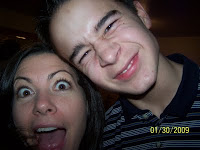 Sometimes we go to the store if I have errands to run (and get a small treat)
(I have had some of my best talks with my kids while we drive)

Go to the gas station and get a hot chocolate or drink, Our favorite drink is steamed milk with a yummy flavoring.

Look up fun things on the internet, such as new books or toys they are interested in

Help with homework (if it didn't get finished earlier)

Play a simple board game or card game

In the summer we like to go outside and lie on the lawn and look at the stars and talk
Create a yummy snack to share (my kids love to cook!)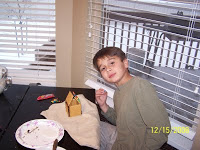 Around Christmas they help me shop and wrap presents for their siblings
Snuggle on the couch and read the comics
And anything else your kids like to do!
And NO, this isn't always easy, some days I just want to get in bed, or go to bed at the same time as my spouse… but I have also designated Friday and Saturday nights as nights with my hubby (so he doesn't miss out on alone time either!)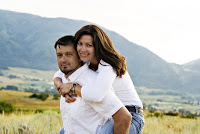 The main idea is just to take time ALONE with each child. With my youngest (age 3) we usually just read a few books and it only takes 10-15 minutes, but with my older children, they have a LOT to talk about! I thought maybe as my children got older they wouldn't be as interested as when they were young, but I was wrong! They already start planning on what we are going to do on their "night" before they even leave for school or a few days before. I have found out things about my children that I never thought they would share… (my son's first kiss! AGHHHH!, how they REALLY feel about school and what makes them happy and sad)
And then when my kids grow up and leave the house… I plan on making their "night" of the week the day when I call them…and hopefully they will still want to talk!
- Camille