Lately I've been having lots of fun looking for little black dresses and cute things to wear at family gatherings, work parties, and such. New Year's is coming up, and we are going on a cruise in February, so that gives me two more reasons to dress up-right? (Sometimes I have to beg my husband to take me out, just so I can get dolled up and feel like a woman again:) So here's what I've been finding as of late…. whatever your reasons are for needing something cute, here you go sista's.
I LOVE this purple!
Old Navy
for only $29.50. Also comes in black or teal.
Here is a great little black number….
Banana Republic
, on sale for $89.99. A customer favorite!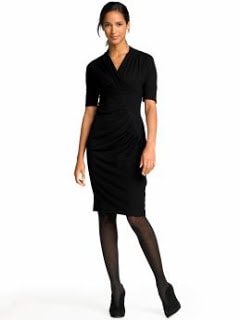 I'm really diggin' Shabby Apples dresses. This is the West Coast Swing Dress. In red- perfect for the holidays! $82
This one by Donna Morgan, found at Nordstrom's is $49.00.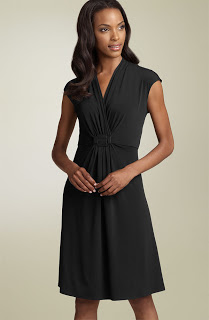 Ann Taylor Loft has great dresses for the holiday's (or whatever) this one is the Sweater Dress with Petal Trim. Sure to keep you warm also! $79.50