Journaling Ideas (she: Sigrid)
Hey! I am a 28-year-old single gal from Utah.
I am a cosmetologist and a student majoring in Photography.
I am excited to be a guest!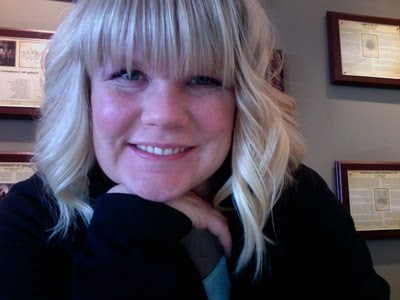 Being a single gal, I wished that my grandmother and/or mother left behind a personal journal for me to read. It would have been a blast to read about their lives while being single, read the stories of raising children and so forth. I also would have loved to read my grandmother's perspective of the world in the 30's, 40's and beyond. So my post to you is some fun ideas of different ways we can jot down our thoughts in our day and time.
First up…
Grab a fun journal from either the bookstore, online or even make your own. Or if you choose to, save your entries in Word or Blog! Make a goal to write each day. I know that is asking A LOT but it will make it so much fun for the reader years down the road. Here are some topics to get you started: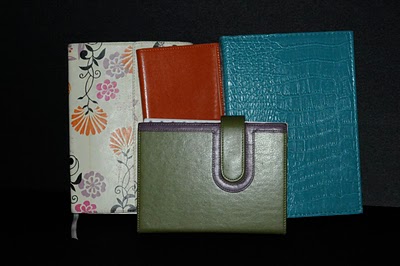 *Look out the window and describe in detail what you see.
*Retell your worst date in 3rd person.
*Empty your purse and write down the contents.
*Most Embarassing moment.
*Awkward situations.
*Grocery list.
*Earliest childhood memory.
*If you can remember…write about the first day of school of any grade.
*Your proud achievements.
*If you are married or have kids. Write a letter to them of how much you love them.
*Recall special moments in your life, ie: First kiss, first time you got your drivers license, weddings, birth of children, and so on.
*Write down a list of adjectives about YOU.
*I also have a jar of many random words that if I am feeling a little writers block, I draw a word and go with it.
Have fun writing your entries and the more random the better. Your grandchildren will enjoy reading all the fun entries that you have come up with!
Second idea…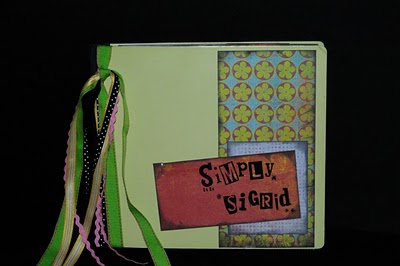 Create a scrapbook all about YOU. I created one using a small scrapbook from a local craft store. I gathered a bunch of pictures of me growing up and had a friend take some recent ones of me(that is optional). I had the pictures all done in black and white so it wouldn't take away from the fun colorful paper. I made a few lists, which consist of things that pertain to me in that moment. For example, a list of my favorite restaurants or my favorite places to shop. Here are some ideas for lists:
*Favorite Bands.
*Favorite Restaurants.
*Favorite Smells.
*Favorite Places to Shop.
*Favorite Vacations.
*Favorite TV Shows.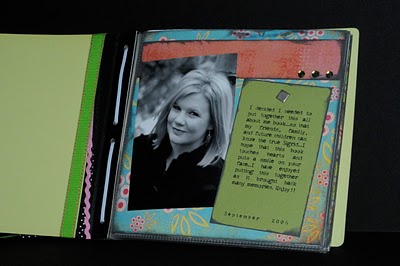 *Regrets.
*Pet Peeves.
*Hobbies.
*Strengths/Talents.
*Who I would like to meet.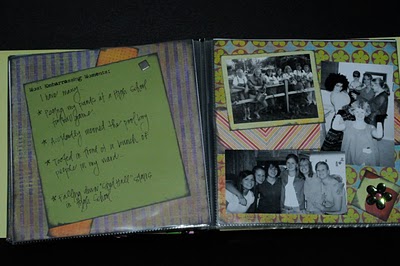 *My Heroes.
*Childhood Memories.
*Childhood Friends.
*Embarassing Moments.
*The last page of my book was used to write a special message to whomever will read it in the future.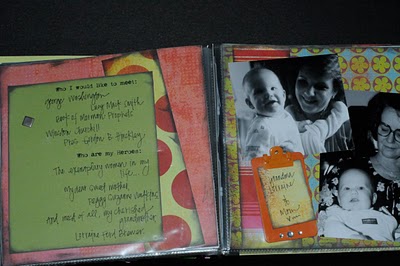 Happy Journaling!!
="keywords">