*This post is for Michelle- thanks! Keep the requests coming!
As of right now I have no qualms whatsoever with my kids friends. I'm not naive enough to think I won't
ever
have a problem with them (especially as they get older) but this is something that I want to know how I will handle the situation arises. Everyone is different, so here are a few ideas I got from
you
all!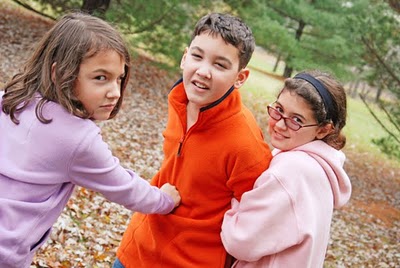 What do you do when your child has a hard time making new friends, and their best friend isn't your favorite?
Forbidding your kid to play with them will only want to make them be with them more. They will most likely start lying or sneaking around to be together. Whatever you do, don't ever tell your child you don't like their friend. That knowledge alone will push them further into the relationship.
Instead of forbidding the relationship, or bad mouthing it, set limits and boundaries. For example, let them play together, but keep them at your house. Don't make a big deal about it, just have a reasonable and handy reason to have them play there. Limit the number of play dates in a week, or the number of times a specific friend can come over in a week or a month, or whatever time frame works best. Don't apply these rules only to the problem friend, just make it a rule.
Try to encourage other friendships, but with caution. Kids aren't dummies, and know what you're doing. If your child asks to play with someone else, make it a point to say yes. If they don't want anything to do with anyone else, try planning a play date or afternoon activity with another family.
When the stinker does come over to play, just keep tabs on things. Be careful how you do that too. Eavesdropping will only make you the enemy, so try to have activities. Have them help make cookies, or take them places like the playground or the zoo, where you are involved.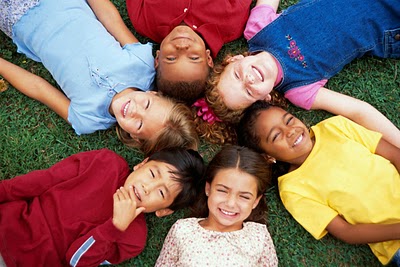 I really liked what one person said- "Teach your kids to be respectful of everyone, but you don't necessarily have to be their buddy. I think parents can teach their kids what you expect of them and ultimately it is up to them to make good decisions. As parents, just hope we teach them and influence them enough to make good ones".
This is what my Aunt said and I will remember this- "One thing I always tried to remember when my kids were little is that they are drawn to other kids for a reason and sometimes those kids, who we may see as a "less desirable" choice as a playmate for our kids, are kids who really need what our child and our family offered, "loving structure". I always considered every kid who was here as one of my own and treated them that way".
I want my children's friends parents to treat my kids with kindness, but I would want to know if they are being naughty too. All in all, I think "kids will be kids" and we, as adults have to remember that. Sometimes my kids drive me crazy, so it's only natural other kids will too!