Oooh I'm soo excited for Sunday! It's Easter! I look forward to the relaxing, eating and spending time with family. This year I invited my parents over for "brunch" and here is my menu. Tell me what you think.
Eggs Benedict
Asparagus
Fried Potatoes
Bellini Mocktail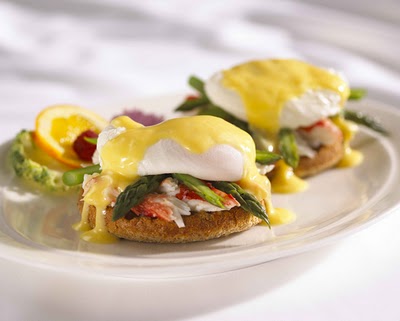 Growing up as a kid I hated eggs. Until I was in college or so, did I learn to like them. Then I got married, and a tradition in my husbands family is eggs Benedict on Christmas morning. Oooh they are good! Warm, buttery hollandaise sauce over a poached egg and ham (or salmon, crab, bacon- whatever floats your boat.) On top of a toasted English muffin. I love my husbands family. (I love him too) For some great eggs Benedict recipes, click here and here.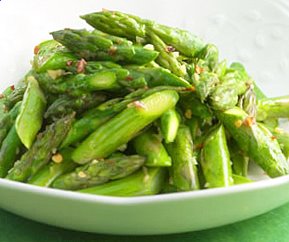 I must be a wizard or something, because I thought asparagus would be a good idea, and then I googled brunch ideas, asparagus came up many times. I amaze myself sometimes. My favorite way to cook the lean green vegetable is to grill it will Extra Virgin Olive Oil, Kosher or Sea Salt and Pepper. Simple and succulent. Hubby says it tastes like candy.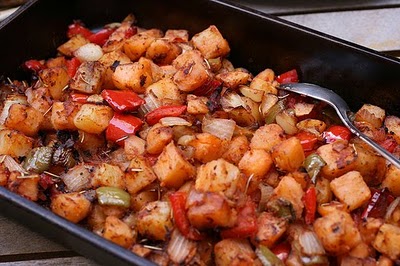 If I were stranded on a deserted island, and had to choose one food, it would be the potato. Versatile and hearty. Fried with onions, peppers and seasonings- even better.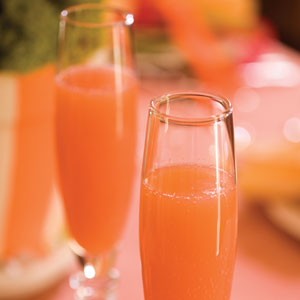 Drinks are a must for brunch. I picked the Virgin Bellini, with peach nectar and sparkling cider. If they are lucky, I might add some of Mariel's Cinnamon Rolls, or Tiffany's Orange Rolls. I think this brunch will be a hit!
What is your family tradition?