Hey ladies, we are Jesica Ashworth and Abby Lawson.We are stay at home mom's and eyelash extension specialists for Lash Out. We love to shop, travel where the sun shines, and make people's eyelashes beautiful and low maintenance. For more info email us @
jesicaashworth@msn.com
. We are thrilled to be guest posters on this amazing blog. What an honor! Thanks Jessica and Mariel!!!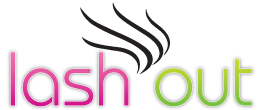 We are excited to introduce you to the amazing world of beautiful, thick and long eyelashes.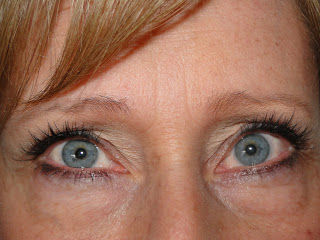 There has been quite and evolution of eyelash's. It started way back with the pioneers natural, no mascara and sometimes no eyelashes!
Then, we had the thick, clumpy spider eyes era where we all wanted to get the thick, luscious lashes but instead we all looked a bit like spiders!
We then moved from that to the grocery store strip lashes. (beautiful?)
Now we have evolved to the new and improved

eyelash extensions

.
What are eyelash extensions?
*individual lashes placed on one lash at a time
*different lengths and curls, perfect for every eye
*synthetic hair
*60+ lashes on each eye
*shed with your natural lash
*will not damage natural lashes
*looks and feels like your own lashes
What is the process: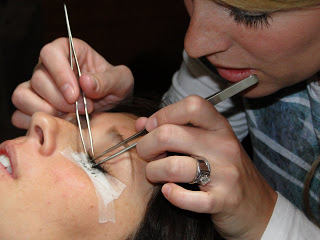 *get comfy on a massage table
*bottom lashes taped down, eyes closed…nap time!
*eyelash glued individually on each lash
*after your short nap you are beautiful and ready to go!
How long does it take:
*1 -2 hours for initial set
*1-1 1/2 hours for fill
How Long do they last:
*3-4 weeks lashes look amazing
*4-6 weeks starting to look sparse and ready for a fill
How do you take care of them:
*no water/steam for 24 hours
*rub gently
*oil free cleanser and lotion
*NO mascara
*get fills regularly
What are the benefits:
*High maintenance way to be low maintenance
*no mascara
*no eyelash curler
*longer, fuller lashes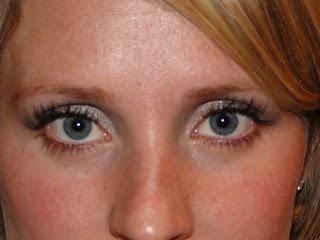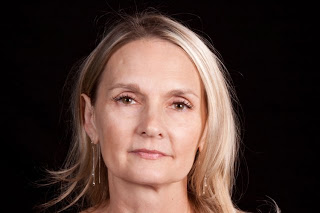 Eyelash extensions are just one way to look and feel beautiful! We hope you all have a BEAUTIFUL day!