*This post is for Hollie- thanks for the request!
I like hot chocolate, even in the summer. I like doing yoga with my wii along side my husband. I like putting puzzles together with my children. I have a 3 year old daughter who is my best little friend, and a sweet dreamy little 17 month old son, who has a mild case of cerebral palsy. I like my church. I like to travel. I like laughing, and I think I am funny (because one of my sisters tells me I am). I like photographing glimpses of my life as the days go by. I feel more like a cute mom with a pair of pretty earrings on. And, I like to blog, although I generally only update weekly, this has turned out to be the only way and the easiest way for me to journal our crazy life.
I am not sure how many times I have had my blog slurped up through blurb – 3, 4 times maybe, but I finally finished my first book of my first year of blogging, and I think I am in love. Seriously. I am not going to lie though; this took a lot of time (yes, lots and lots!), but worth every minute and every late night! (Please note – I created this book from the first year of our family blog. It was also the first year of my daughter's life – so mostly all the posts are cheesy and about my sweet daughter! You see I am just a big nerd! Enjoy!)
Anyway, let's get down to business and start at the very beginning.
Download fun fonts from
dafont.com.
Blurb will use all fonts that are saved in your computer in your book. I did this first; just to be sure they would appear in Blurb, once it was downloaded.
And download Blurb to your computer. Start it up and follow the directions in setting up your book, slurping up your blog, etc. You can select the posts you want in the book. So I selected all of the posts from my first year of blogging. Blurb with put your blog in an order for you. It is great, but most of my photographs were on individual pages, and text did not always match up (don't worry though – you can change that!). And be aware that sometimes not all blog posts you select can be slurped. If you have a lot of photos or text, it might not fit in your book – the way blurb lays it out for you. Do not fret! Once you organize the pages you have and the posts that were slurped, you can add the posts that did not fit – and go through those pages at that time to organize them.
I would recommend going from the back of your book to the front. Especially if not all your blog can be slurped. It was easier for me to work this way. But no matter which end you start at, know that you can work on whatever pages you want to, at any time. You can also add pages in wherever you want to – with text and photos! I love this option. There was a lot that I didn't write on our blog, and I was able to add in special details after, and a lot more photos too!!
Another great feature blurb has is it lets you customize pages! I love this. I used to design wedding albums for a photography studio, so I have a background in design and was so glad I could do this for my own book. I would recommend that if you want to create your own page – simply add a page where you want to create a new one, and go from there. If you try to recreate a page that already has text or a photo on it, the boxes are usually locked, and you cannot change them. It is just easier to add another page, and then go to town. There is a button in the blurb tool bar that says "Edit Page" just click that to get started. Save your custom page layouts that you create, you will probably want to use them again and again! I totally did.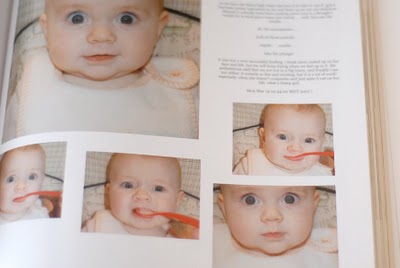 Create a page so it can fit all your images easily!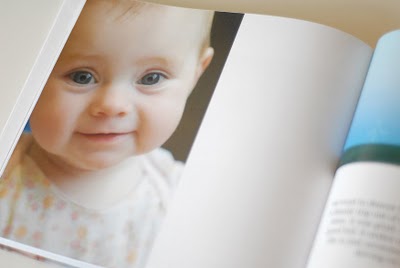 Don't be afraid to put a photograph on the side of the page – with no text, and with 1/2 of the page blank. It looks great, promise. And adds significance to the photograph.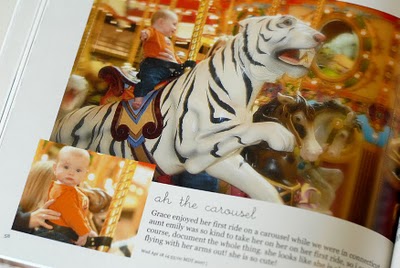 Overlap photos too! Don't be scared!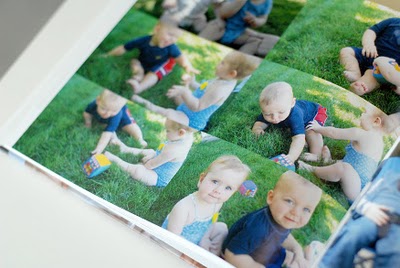 Just a little collage of images of my daughter with hopefully her future husband!
As you are organizing your book, you may find that your photos are too small to fit into the size you want (blurb marks these images for you). Hopefully you have saved larger files somewhere, because you can easily import photos and add them in wherever you want. Most of mine fit just fine, just sometimes, when I wanted a photo to be the whole page, or most of it, I would have to find the original and import it into the book.
Once I went through my book, organized the pages and posts just the way I wanted them, then I went back through and added
personality
. I put all the titles in the same font. I put all the dates of the posts in the same font and size. I added color to text. I just wanted to spice it up!! I used all the same font throughout the book, except for titles and special words, or phrases. Just about anytime I wrote
I love
. . . in our book, I put it into another font (the same as the title font), and sometimes a different color. Just to have it stand out a bit more, add a little significance. I love that I took the time to do this.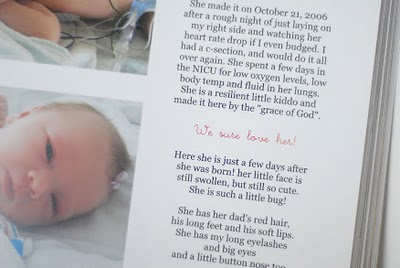 Different font and color for a little expression of love.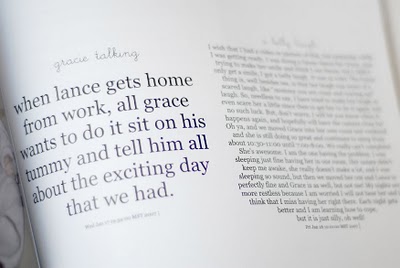 These are 2 different blog posts on one page – the larger one was actually a blog post with a video and text. I thought that it would still be fun to have the text – so I can remember that at this time in Grace's life, she used to jabber on Lance's belly. So to separate it from the other post, I just changed the font size.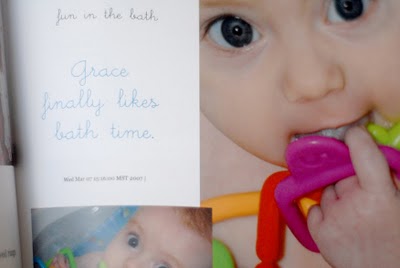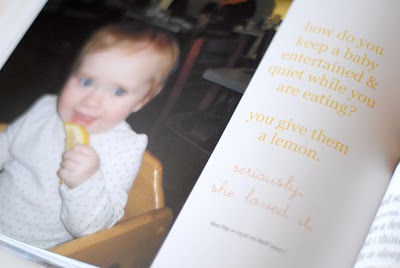 Just added a little color to compliment the photos.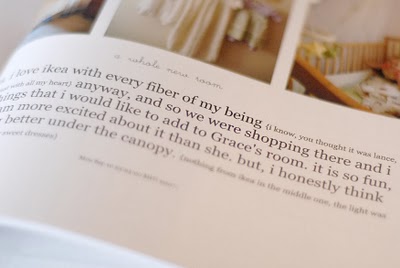 Changed font size for fun, and to add emphasis!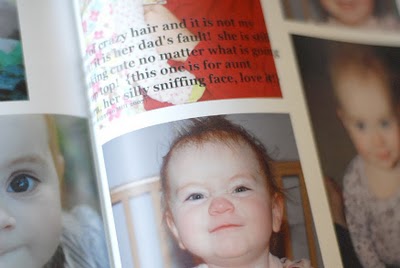 Hey, put some words over a photo too!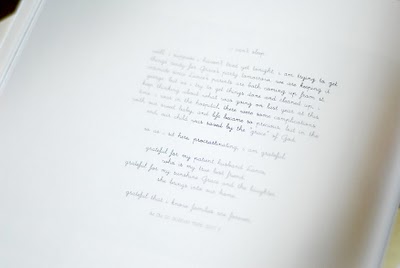 This was a special post to me. So I left it all alone on a page, centered.
I also wanted to add more significance and put it in my favorite font.
K, now your book is just about done! Phew! How many hours have you worked on it? A billion.? Ya, I know. But there is one more thing you might want to do . . . Cut and paste favorite comments from different posts, and added them in the back of the book with a reference number to the page of the book to look at, so the comment make sense. I love reading what my mom or dear friends said about certain things. And I feel when I make comments, I generally try to be sincere and thoughtful, and I know my family and friends are the same, so I have loved the comment section in the back. They are all significant and funny. I am so glad I did this! OH, and I added last, or full names, so I could better remember whom the comment was from.
A few other random tips.
*Think about a dedication page. I really love mine. It is a favorite quote I found on a dear friend's blog, that I felt was so fitting for my life and our my normal days.
*Don't forget headers and footers – just another way to customize your little book.
*Scan in tickets, anything significant that you can add to your book. I always have tickets, or other random things I have collected from some goodness we have attended, and this way I can still have it and remember it – and don't just have to leave it in some file. I wish I had done this, but I didn't get around to it for this book! Next time for sure!
Then, here are a few of my favorite pages in our book . . .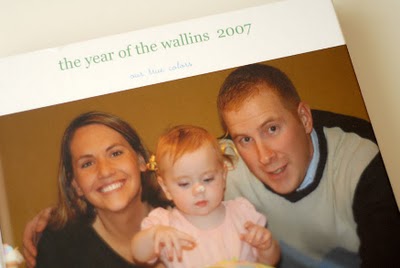 The cover. My favorite photo of the year.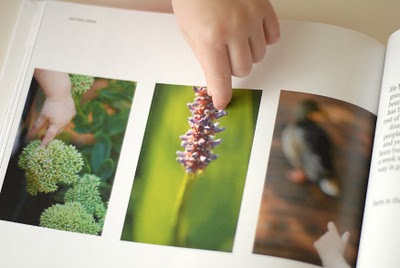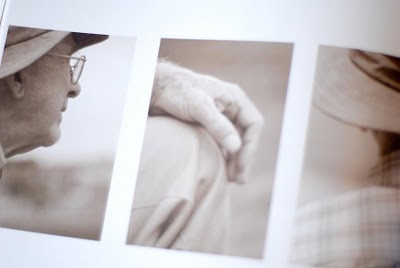 Photographs I took of my sweet Grandpa on our family trip.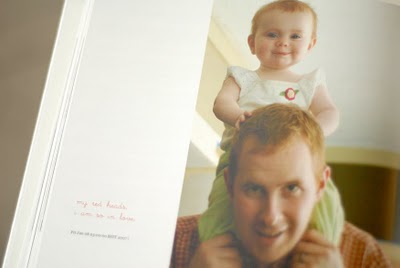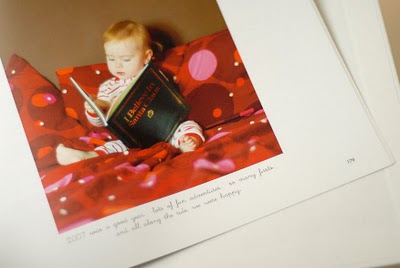 This is the last page of our book, and this was our Christmas card photo for 2007 as well.
I love this sweet little ending.
*Don't forget – try to avoid a trendy look in your book, keep it simple, fresh and clean. This will create a timeless book, something that can be looked at in years to come and still be in style. I promise, it makes your book more harmonious and pleasing to look at.
* If you have any questions about starting your book, or creating your book, seriously, shoot me an email. I am happy to answers your questions!!
wallinphotography@live.com