I have to admit that I was intimidated. I got this comment on my blog telling me I should do a guest blog on "Or So She Says". WOW, really? I've never done one of these so bear with me!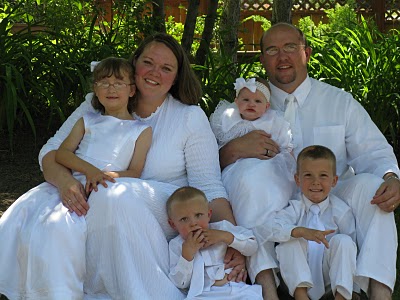 My husband and I have been married almost 9 years, and I'm anxiously waiting the 10th year because I'm ready for a nice vacation with just the two of us! We have 4 beautiful children ages 8, 6, 3 and 1. We are very lucky to have all of them and I count my blessings every day! I enjoy playing the piano and crafting although I really don't ever come up with ideas on my own which is why I LOVE craft blogs. I spend the majority of my day homeschooling our 6 year-old, teaching the 3 year-old what he chooses to work on for the day (it's been shapes lately) and entertaining the 1 year-old.
I come from a family of educators. My Grandmother was a teacher, my mother is a School-Psychologist and works for a High School and is also the Gifted and Talented Coordinator for her school, and my husband is a Music/Spanish teacher. I too at one point before I was sidetracked by marriage and kids was studying to be a teacher. Which I might add has become quite beneficial in the "fight" we've had on our hands with our children.
*NOTE* This post is primarily about what to do for your gifted child HOWEVER, these are the same steps you would take if your child isn't getting what they need for ANY reason.
5 years ago I would have laughed had someone told me they were "fighting" to get their gifted child the appropriate education. Seriously? How sad to have to fight for your *really smart* child! Then, I started paying a little bit more attention to my oldest son Samuel.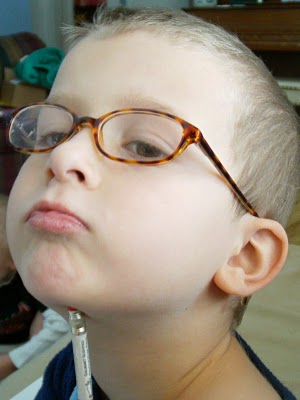 Samuel is what is called twice exceptional, in other words he is gifted AND he has a disability. At first I used to think maybe we were just the "typical" parents who just thought their child is brilliant. Then he started reading at about the age of 3 ½ and I thought maybe I was just pushing him. That's when he started going to pre-school a few days a week. His teacher told us she didn't like it when he wasn't in school because he "helped teach the other kids". At that point we realized it wasn't just us thinking he was smart…he really was. But that's also when we had to start fighting for him.
When he started Kindergarten Samuel was keeping up with our oldest daughter who was in First grade at the time. In fact he usually learned the material before her which created a desire in her to learn it. However, in Wyoming a child has to be 6 to be in First grade and he didn't turn 6 until the August right before he would enter First grade. So, the school sent him up to first grade for several hours a day to do the work. Unfortunately, we didn't have them document the work he was doing. I had documentation from the meetings we had with the administration, but nothing about the work he was doing. At the end of the year they started testing him (at our request) to see if he could go into Second grade in the fall. However, due to some administration changes we were told he couldn't. That's when we went to the Superintendent. At this point they did IQ testing and some other testing. They were concerned about a few things, like he has a hard time doing their timed tests for math etc. His IQ tests showed that he has a processing disorder but is still considered gifted because of his IQ score. They were content letting him sit in a First grade classroom for 5-6 hours a day with nothing to do because he had already done the work. They also didn't want to write a 504 plan for the processing disorder because he performs at grade level and they felt that it must not be a disability if he's that smart.
So, after doing a little bit of research and realizing we had a depressed 6 year-old on our hands we pulled him out and enrolled him in the Wyoming Virtual Academy. They use the K12 program and you go at the child's pace. After going through and doing all of the First grade tests they allowed him to start work on the Second grade material. He started the Second grade material in late October and will finish with Second grade by May 28th which is the last day of school for them.
Most people didn't think he could do it; my favorite comment about him was "he's not creative so he can't be gifted". They put limitations on him because he's young. However, I am a firm believer that a parent knows what is best for their child. Not all parents could do the homeschooling, and at times it's frustrating because of the processing disorder combined with an auditory processing disorder he has as well. After doing a lot of research as to Gifted and Talented and Twice Exceptional children I've come to realize that most parents who have gifted children have to fight to get their children what they need.
So, what do you do if you believe your child is gifted? A lot of gifted children start showing signs of giftedness at a young child. For example, reading at a young age etc. Giftedness also isn't just being gifted in all areas and it isn't just academic. My husband is very gifted in music, but that doesn't mean he's gifted in academic areas. Check out
this website
to see *some* characteristics of gifted children.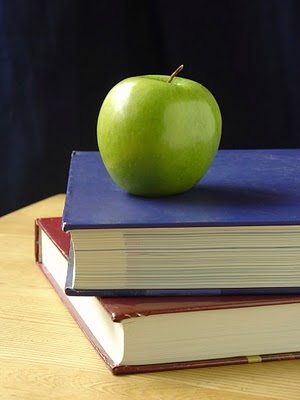 I was lucky; my mother has been a HUGE support and full of knowledge. I have also been able to attend a conference by one of the top experts in the field because my mom was going. There is a lot of information out there; there are also a lot of different schools of thought. You need to do some research and find where your views fit. Because this will influence exactly what you want your school to do for your child.
We don't believe in the pull out method of dealing with Gifted and Talented and so I tend not to choose books or websites that endorse this. We are fighting for what we believe in as well. We believe that he should be able to be in the appropriate grade level, not just pulled out for certain subjects or all of them and then put back with his class for specials. We want him to belong to one group and not be made fun of because he's really "just a First grader". This is why you need to know which school of thought you prescribe to. You need to know exactly what it is you want for your child. A good resource if you don't want to buy books is the National Association for Gifted Children and you can find them at http://www.nagc.org/
After you've decided what it is you are asking of the school (and district) you need to Document….Document EVERYTHING. We've all been told that, but you can't document enough. I often come across as a little bit intimidating in meetings because I walk in with my binders that have all of his test results in their plastic sleeves etc.
• You need copies of test your child has been given, the school may be reluctant to give you copies, but if you can get just one person to tell you they have the tests they have to give you a copy of it. This may seem silly, but a lot of schools have tests that have been administered and you may know about them but that doesn't mean they have to give them to you because you can't prove they have them. The law says they have to give you copies of their file, but if it's not in the file they don't have to give it to you.
• Keep copies of meeting notes. Even better, make sure you write down exactly who was at the meeting, when it was held, where it was held and exactly what was talked about. Some schools require notes be taken and parents signatures be on them, some don't. Regardless, TAKE NOTES!
• Get a copy of their student files, which by law they have to give you. But again they may not have all of the testing in there. Usually they keep a generic file in the office and other files elsewhere.
• Take notes at parent teacher conferences and make sure you keep any notes that come home or e-mails the teacher sends that indicates your child needs MORE from school. Sometimes a teacher's opinion counts, sometimes as in our case it doesn't. But it doesn't hurt to keep the documentation.
Typically these decisions are made at the school level, however sometimes it takes more. So, if the school gives you a decision you don't like…take it further. This is your child, and your child's education you are fighting for. Just like all other children the school has to educate your child, and if your child isn't getting what they need they will learn to hate school. And then they are labeled trouble makers because more often than not your child will be doing things that are disruptive because they are bored. Our son was (is) a master at getting himself in trouble. Yes he is a boy, however he thinks of things that others don't and he acts upon those thoughts without thinking of how much trouble he can get into.
The next level you need to go to is the District if you aren't seeing the results you'd like. Once you've gone to the District level they may or may not offer to do testing. It's expensive to do testing and a lot of times they don't want to foot the bill. You can get a private psychologist to do it, but you'll be paying for it. Samuel went through 3 or 4 different tests. The IQ test is the big one that everyone knows about, but they also do life skill type tests and social skill type tests. If they do testing and it shows that your child should be skipped a grade or what ever it is you have decided your child needs and they don't want to do it….don't get angry, you still have options. You may also not understand what all the testing means. The Special Ed director in our district "explained" it to us, but really just read off the results of the testing. I had no idea what any of it meant until I took the testing back to my mom (remember the School Psychologist) and she explained what it meant. The Special Ed director was also hoping we wouldn't pick up on the processing disorder, which we wouldn't have unless we'd had it explained. Most districts have a psychologist on their payroll, if you have questions about what it all means don't hesitate to ask. This is your child's future and you need to know what's going on!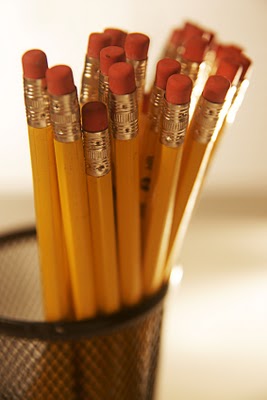 There is one more option at this point and that is to make a formal complaint with your State's Department of Education. This is when you need to have all of your ducks in a row. You need to have proof that what you are asking isn't off the wall. You need to show that your child really needs what you are asking for and that the district isn't providing the education your child needs. I know a lot of people who have had success with this route. We didn't take this route because my husband is a teacher in the district and we were afraid of retribution.
To find the information you need to file a complaint you need to do a web search, get out your phone book or even call the District office and ask for the Department of Education's phone number.
If your child, like ours was is discriminated against you do have another option to file a complaint with the Office of Civil Rights (see here http://www2.ed.gov/about/offices/list/ocr/index.html ). Samuel was discriminated against because of his age. The District made a BIG mistake when they told us that he was too young to be in Second grade (Please note that in some states they do have age restrictions for certain grade levels, WY however only says you have to be 6 to be in First grade). They also discriminated against him because they told us that 504 plans are not for disabilities….*sorry just got done laughing*.
A 504 plan falls under section 504 of the Rehabilitation Act of 1973 and many children who are considered Twice Exceptional qualify for a 504 plan. In Samuel's case what we wanted was a plan put into place that would allow him to sit at the front of the room, would give him more time on tests because it takes longer for information to get from his brain to his hand and if they really wanted to know what he knew we wanted them to give him verbal tests because he is capable of spouting the answers off he just takes forever to write them down. He doesn't qualify for an IEP because he performs at grade level, however the 504 plan would give him what he does need.
If the Office of Civil Rights finds that the School District was incorrect they will "help" the School District comply with the laws.
If you are unsure if your child has been discriminated against
this page
gives you an overview of what the Office of Civil Rights for Education can help you with.
Before all of this I had NO idea what to do to help him or any of our children get what he needed in school. Chances are it will be a fight, however if you know what you are up against and have a game plan to fight it you'll be able to get the education your child deserves!
Thanks for reading!