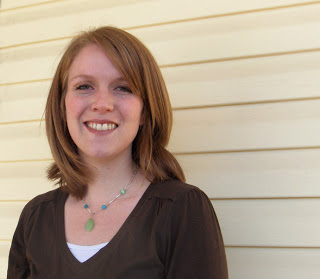 Hello! My name is Maria and I am the author of the blog,
Yay! I Made It
. I have been a wife for almost seven years. Wow!
After living with my hubby for this long, I feel pretty confident I know how he will react. For example, he comes home and sees a new throw pillow on the couch. Chances are very good that he will say something like "Seriously? Another one? Aren't the other 20 pillows in the house enough?" He is a wise man.
The truth is he is right I do have 20 pillows in the house (I just counted & that doesn't include any in storage boxes under the house or the stack I gave to my parents a while back). So, to keep us both happy, I came up with this super easy throw pillow cover.
This means I can change my decor whenever we have enough money to buy 1/2 yard of fabric, without buying a new pillow. They are also much easier to wash when the baby drools on them. The best part is it literally takes me 10 minutes to whip one of these babies out! Let me show you how or check out my illustrated instructions here.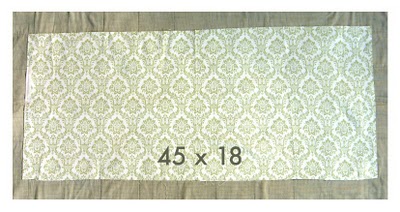 Start with 1/2 yard of fabric 18 x 45 inches. My pillows are about 17 inches so adjust your measurements as necessary.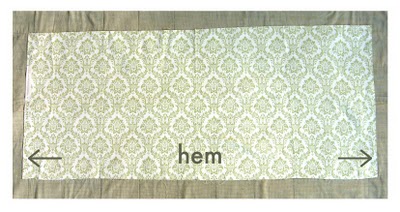 Hem the two short sides of your fabric or use your selvage edges like I did.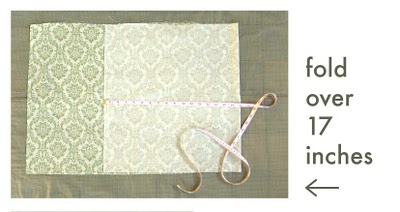 Fold over 17 inches. Remember this is for a pillow that measures about 17 inches across.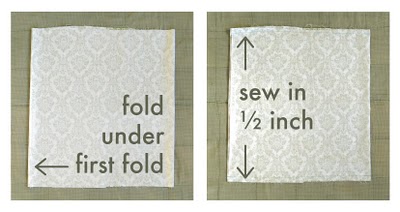 Fold the remaining top section (about 9 inches depending on how much you hemmed) over, tucking it under the 17 inch section you just folded. Your folded edge should line up with the straight edge you just folded.
It would probably be smart to stick a few pins down the side now. I prefer to just hold mine together. Then, sew 1/2 inch in from each side.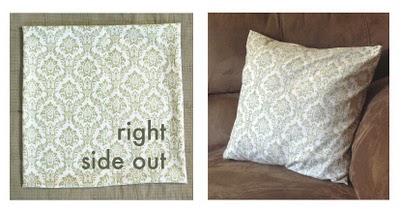 Yay! I Made It. Fold right side out. This image on the left shows the back. Can you kind of see where the line is? This is where you open it to take the cover off.
Now that you get the basic idea, switch it up. I used this concept to make covers for our queen pillows and the other three pillows here. It would also be fun to add a button or some ties. How would you embellish it?
–Maria