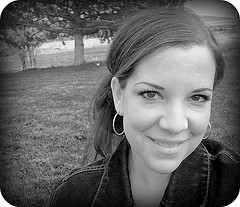 My name is Mandy and I am a stay-at-home mom to three fantastic kids: Hannah, Preston, and Emma. I grew up in the city and met and fell in love with a farmer. Yep, I've been converted to country girl and live in rural Idaho and love it. I love reading, cooking/baking, and blogging. You can visit me at http://www.mandysrecipebox.blogspot.com . Today I'm sharing a favorite dessert of mine. Fudge Revel Bars. They were featured on the Tasty Kitchen blog and always get rave reviews. Go ahead and make these and I dare you to have just one!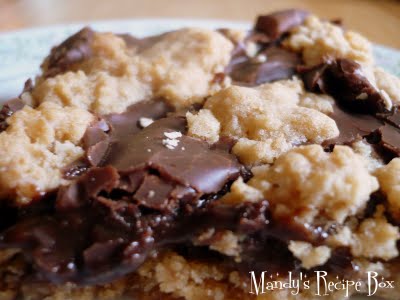 1 c. butter
2 eggs
2 c. brown sugar
1 tsp. salt
1 tsp. baking soda
2 1/2 c. flour
2 tsp. vanilla
3 c. quick oats
Cream together the butter, brown sugar, and eggs. Add the vanilla. Add the salt, baking soda, and flour. Mix. Add oats and mix well. Press 2/3 of the dough into a greased cookie sheet.
Fudgey Goodness
1 can Sweetended Condensed Milk
1 pkg milk chocolate chips
1 Tbsp. butter
1/2 tsp salt
Put all into a microwave safe bowl and microwave for 1 minute and stir. Keep cooking at 30 second increments and stirring until melted. Pour over the dough and spread out. Sprinkle the rest of the dough over the fudge. Bake at 350 for 20 min.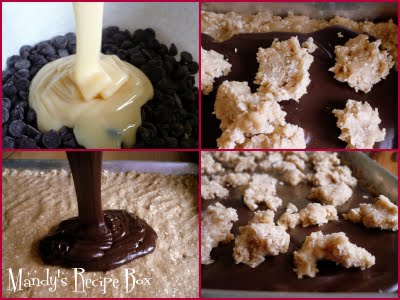 Don't you just wanna stop right here and eat? But after a small sampling, press forward because this is what you get…