Hi I'm Christa, I've been married for 8 1/2 years and have two daughters, Eva 7 and Elle 4 and I'm due with bebe #3 in 4 weeks!  I started
enSTYLEpedia
about a year ago to help motivate myself and other women to put effort into their daily outfits. 
enSTYLEpedia
is about getting ideas on how to style, finding your style and gaining the confidence to try new things.
i always answer any and all questions i receive. stop by to inspire your style!
i'm totally drooling over spring dresses.
i was fantasizing at delias yesterday.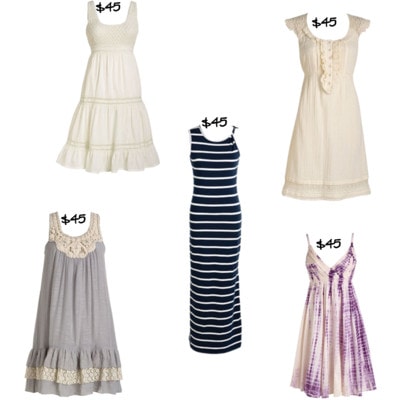 aren't these so fun?
$45 is a lot of money in my opinion but
delias has sales like every 10 minutes so
that's always a plus.
of course all of these dresses i can't wear as is
so i thought i'd give you some ideas
on how to make them modest.
in a little series i'd like to call:
make it modest.i know, i'm uber-creative with naming things.
after i put this look together
i though just wearing a cropped jacket
or cute blazer on top would be cute too.
i love orange an blue together.
click here for brands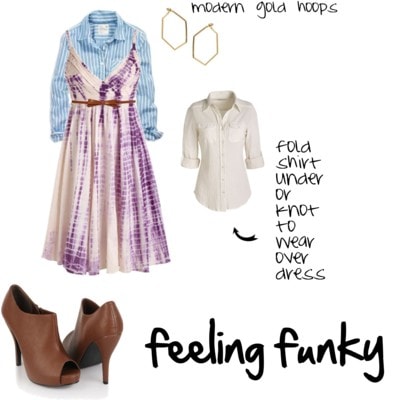 i know there's a few funky sisters in the house.
it could be fun to layer a classic oxford
with this tie-dye dress, right?
adding a little belt to define the waist.
i like the idea of putting a button up
over the top and manipulating the
bottom of the shirt to define your waist as well.
click here for brands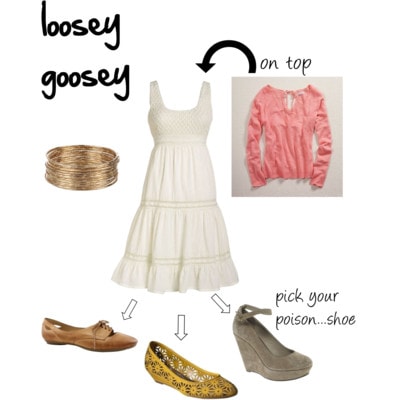 feeling free and one with the earth?
i'm all about hippy appeal.
this feather weight sweater worn loosely over
this great free flowing dress is the perfect
"throw on" outfit to go the library, park, grocery shopping,
everything.
easy, cute and you can make it your
own by adding your style shoes and accessories.
click here for brands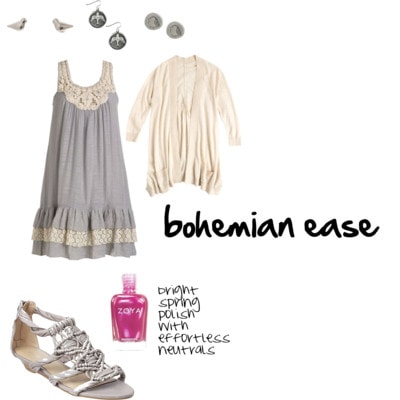 sometimes it just feels good to wear
flowing clothes, right?
this dress is flowing and sweet.
adding great sandals and some spring polish.
i can smell the green grass
reading a book on a blanket at the park.
ahhh, spring…how i long for thee.
click here for brands.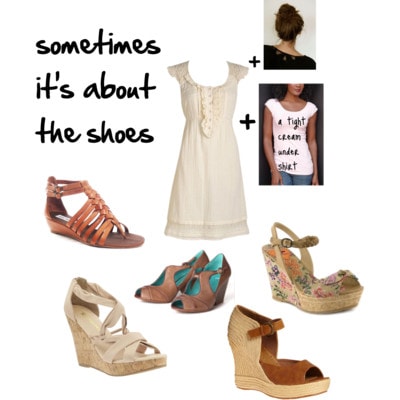 i must be in a hippy mood…actually
a majority of the dresses i liked at delias were
hippy-esque, so that must be it.
anyway, this dress is so feminine and sweet
wearing it with some amazing
shoes could be all the styling that it needs.
click here for brands.
obviously there are many ways
to style each of these dresses
but these are just some ideas to make them modest.
honestly the length of some of these
is pretty questionable…
the tie-dye one and this last one i think
would be too short on me and i'd have to wear
leggings or something underneath.
i hope this helps you see
that even though these spring dresses
we all love and can't wait to wear
can still be made into wearable dresses.
when making things modest it's
important to be creative and play with your options.