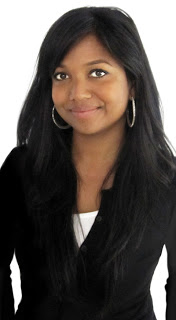 I am Trish. I'm a working mother of two adorable baby boys and I'm married to my lovely husband for about five years. I work very hard on creating a well balanced, fun and simple life for my kids and family. I'm an artist/designer and a homemaker amongst other things. I love to do a little bit of everything including arts & crafts, cooking, decorating, sculpting, painting, organizing and gardening etc. I get inspired from everything that I look at. I feel like I can make and do just about anything. My superpower is my creativity that I am only now appreciating and embracing for the first time through by blog, Crafty Moods. There is no other way to showcase or share my ideas than this way. I feel a strong urge to share my ideas because I believe that anyone can do these ideas and it creates a fulfilling feeling knowing that you can make something for the third of the price or recycle something into a another beautiful, useful product. Thanks for spending some time with me.
2 wire hangers
Elastic
Pair of white knee high stockings
Fabric paint, glitter, jewels, flowers, ribbons etc.
Masking tape or any type of tape
Paint brush
String
Scissor
Optional:
Hangers come in different sizes, have different ends, shapes and corners, never realized this until this project. Some are easier to bend (white ones) and some are heavier than some. Just make sure you have two of the exact same ones.
First, hold the hanger like this.
Keep holding hanger with left hand firmly and pull out and downwards with the right hand. I'm a lefty so I did it that way.
This is how it should pretty much look. The upper wing should be wider and bigger than the bottom one- Although it does not look like it in this shot :/
Next, bend the hook backwards. Then squeeze in to make as narrow and flat as possible. No need to have a wire cutter at all. Having the hook bent back instead of cutting, holds the 2 wings more sturdier when taped together.
Coming together already!
Bring out the knee highs! Steal 'em from granny if you have to. 
Pull the knee high over the entire wing and try not to get a hole in it like I did. If you did it is OK.
The Hook of the hanger should be at the halfway length of the stocking.  Knot one end, then the other. Make sure the ugly white footed area does not show. Keep in mind: the tighter the stocking is pulled over the hanger and knotted, the easier it will be to paint on.
After both ends are knotted, pull the stocking on both sides of the hanger by the hook area, to ensure that there is no loose fabric at the middle curve (area shown in blue)
Gather tightly and tie with white string or ribbon. I used an elastic type string. Trim the excess pieces of the stockings at the ends.
Lay the wing flat and bend the hook area upwards at a 45 degree angle.
Make sure the 2 sides of wings line up right. Secure with white masking tape or whatever you have on hand. This area will not be seen.
Tape together tightly.
To start painting, if you do not have fabric paint, you can soak the stockings in any food coloring and let dry. You can then add glitter, stones, beads, feathers etc. I used fabric paint mixed with alot of water and applied it with a paintbrush. This was sort of a base coat. I then drew curvy lines with the pointy tipped bottle itself.
Keep in mind that anything goes fairy with wings-I hate painting and is terrible at it but-whenever I made a mistake, I would soak the brush with ALOT of water and try to remove the messy parts. Somehow it looked like a design and intentional. I repainted until I got the look and feel that I wanted. So easy.
Hot glue flowers on or secure them with their wire stems with masking tape. You can apply some of the same color paint and glitter to the tips of the flower to make it match even more.
Get your elastic ready, I used about an 8-12 inch length and knotted it. You will need 2 pieces, 1 for each arm.
Pull elastic over entire one side wing and hide the knotted area under the flowers. Trim excess pieces of elastic.
~ Trish