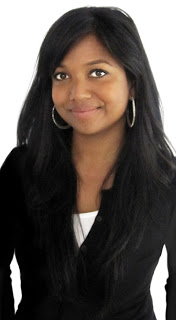 I am Trish. I'm a working mother of two adorable baby boys and I'm married to my lovely husband for about five years. I work very hard on creating a well balanced, fun and simple life for my kids and family. I'm an artist/designer and a homemaker amongst other things. I love to do a little bit of everything including arts & crafts, cooking, decorating, sculpting, painting, organizing and gardening etc. I get inspired from everything that I look at. I feel like I can make and do just about anything. My superpower is my creativity that I am only now appreciating and embracing for the first time through by blog, Crafty Moods. There is no other way to showcase or share my ideas than this way. I feel a strong urge to share my ideas because I believe that anyone can do these ideas and it creates a fulfilling feeling knowing that you can make something for the third of the price or recycle something into a another beautiful, useful product. Thanks for spending some time with me.
Bamboo sticks placemat
Rope
Hot glue gun
Scissor
Pencil
Card board
Any type of good quality paper
Favorite photo
I snipped off the three knots at the end of the placemat and the bamboo sticks just fell off the strings easily.
I used three sticks per side. Figure out how you would like to shape your frame…
I used this type of rope. 
I cut 4 pieces of rope. Each were about 55 inches long.  Place the rope under the sticks like this.
 And make a knot.
This is what it should look like (an X). Try not to wrap the rope too tight, the bamboo sticks will bunch together and will not work well. It should rest flat.
For the back of my frame, I used a cereal box for my card board backing. 
Using a pencil, trace the INSIDE of your frame opening.
This is our frame or photo size tracing. 
I used sturdy resume paper from hubby's office to wrap the cardboard. The excess pieces are showing now but the bamboo sticks will hide them well.
My attractive cardboard backing- You can cover this also if you like but it would not show. Unless you have nosy guests that will look behind your photo frames.
The blue lines below, is to show you where I placed my glue for the cardboard backing. I used a hot glue gun but any good glue will work. 
The blue arrows below, indicates how I have all of my bamboo sticks unevenly placed. I pushed the middle sticks inwards to create a more natural zig-zagged look.  I attached my photo using double sided sticky tape. But you can use regular scotch tape placed on the back of the photo. The photo I used is a 5×7 inch photo.
This took me about 30 minutes to do, so easy and so fun..To hang on the wall, I used a pin nail.  You can use that or use extra rope to make a loop onto the top of the frame and hang.
Enjoy!