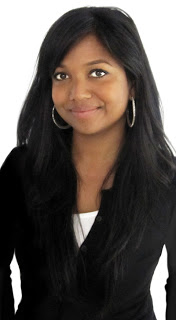 I am Trish. I'm a working mother of two adorable baby boys and I'm married to my lovely husband for about five years. I work very hard on creating a well balanced, fun and simple life for my kids and family. I'm an artist/designer and a homemaker amongst other things. I love to do a little bit of everything including arts & crafts, cooking, decorating, sculpting, painting, organizing and gardening etc. I get inspired from everything that I look at. I feel like I can make and do just about anything. My superpower is my creativity that I am only now appreciating and embracing for the first time through by blog, Crafty Moods. There is no other way to showcase or share my ideas than this way. I feel a strong urge to share my ideas because I believe that anyone can do these ideas and it creates a fulfilling feeling knowing that you can make something for the third of the price or recycle something into a another beautiful, useful product. Thanks for spending some time with me. 
 
So I've been searching of ways to start doing crafts for budget weddings and fell in love with the idea of the very popular can't-get-enough-of-POM POMS. I bought bulk 20×30 inches of tissue paper online and started to make them. I couldn't stop. I kept making all sizes. I then hung them from the ceiling and took a million pictures of them. I couldn't stop that either. The photos just could not capture the true beauty of these things. Why is this POM POM tutorial different than any other you may ask??  I have a few ideas that you may like. This is DIRT CHEAP and SO adorable. They are easy, super fun to make and can be made MONTHS before the event date.  
Things you may need: 
Tissue paper

Scissor
Galvanized wires or any thin floral wire (optional)
I cut my 20×30 inch tissue paper into 2 pieces measuring
15x20in
. I used 16 of those size sheets to create a huge POM POM.
When I was done I folded the 15×20 inch sheets in half (creating
10x15in
sheets) and made medium size POM POMS and so on. Keep folding in half to create smaller size POM POMS etc. The more sheets you use the thicker the flower pom pom will be.
I started by folding the 10 sheets of
7.5x10in
inch tissue paper. I folded them at about 1 INCH folds until it looked like an accordion.
Cut the ends round (semi circle) for roses. Cut them pointy if you want another petal look.
Cut your wire about 5-7 inches.  Make a half inch loop if you will be hanging these from each other. This however is not necessary BUT easier when hanging.
Tie the folded sheets together and twist the wires at the bottom. Should look like this.
Make sure you tie the wire in the
center
of your fold. This assures that when hung, your POM POM will hang
straight
! 

Start separating one sheet at a time on one side then do the other side.
Here is a mini version (this is
5×7.5in
paper) CUTEST ONE!
Cut the wire on the bottom to about 2 inches and make a loop. Grab with a needle nose pliers (easier) and twist with hand.
You can also make a HOOK instead of a loop. This makes it easier to hang in different locations if you change your mind… 
You can layer your colors of tissue paper to achieve a variation of colored petals.
To the far left center, there is a light switch witch shows in comparison, the sizes of these lovely things!
You can use them as ROSES on the dining table. Just flatten the bottoms to sit…um…flat

  I used battery operated tea lights in the center.  They come in many colors and flicker like real candles. VERY safe. Too bad I could not capture how really beautiful they glowed. 
Close the petals around the tea-lights.
To use MY sizes shown in this cascading tutorial, here they are… I used 20×30 tissue paper X Large   15x20in (16 sheets) (20×30 folded in half)
Large      10x15in (12-14 sheets) (15×20 folded in half) Medium  7.5x10in (8-10 sheets) (10×15 folded  in half) Small      5×7.5in (6-8 sheets) (7.5×10 folded in half) X Small  3.75x5in (6-8 sheets) (5×7.5in folded in half) You can buy bulk tissue packs online (better deal) or you can find them at the 99 cent stores.
 ~ Trish