This is a big day for me.  I am finally ready to introduce you to something that I have been working on, for quite a while!  Remember how before I had this blog redesigned, I used to feature foster children who were waiting to be adopted?  And, we would all cry, wishing we could adopt every one of them??  Ya, you remember.  Well, the time has come to start featuring those children again.  But, not only that, this time I'm taking it a major step further.  I've put together a page with oodles of information for those who are interested in adopting, placing a child for adoption, or becoming foster parents.  I've had a whole slew of fabulous people working with me on this project, all of whom treasure their experiences with adoption and foster care.  I'm so thankful for each of them for sharing their site content, their support, and their feelings.
This information will always be available, here on "Or so she says…", accessed through the new button on the left sidebar.  It will continuously be updated with additional content, so check back often!  Also, you will notice I will have two children, featured as "The Spotlights of the Month," that will change monthly.  They will also be featured on the homepage at some point during the month, as well.
*So, for the most updated version of this page, always access the page through the button on the sidebar (The one that says, "Mariel Loves Adoption & Foster Care"), this post will soon be outdated.
I thought today would be a great day to introduce this new page, as this is the week leading up to Mother's Day.  The more involved I have become in this, the more aware I have become of the blessing it is to be a mother.  Children are so amazing and each one of them deserves all the love in the world.  I pray that this page, the monthly spotlights, and the upcoming guest posts will touch hearts, find families, lend support, and offer guidance to those in need. 
Spotlights of the Month ~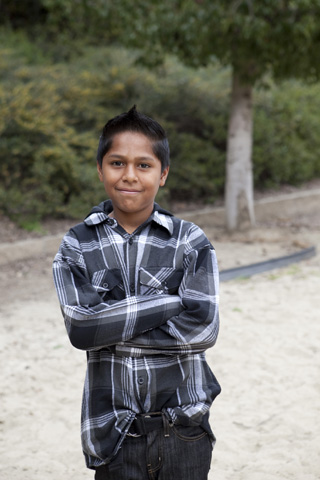 Guillermo (Riverside, CA) is a busy young man who enjoys music, playing video games and sports of all kind; especially soccer. His favorite TV show is Sponge Bob and enjoys reading comic books. His favorite color is blue. He is an inquisitive young man and he has a wonderful sense of humor. He is always joking around and making other laugh. Guillermo is bi-lingual and proud of his cultural heritage.  For information on adopting Guillermo, contact Sherry.
Charming and engaging are the best ways to describe this fun girl. Aschley (Utah) has a passion for animals and enjoys spending time with others. She delights in activities where she can engage with her foster family and mentors. Sewing, crafts, and playing outdoors are some of her favorite activities. Aschley has a great sense of humor, is very friendly, and loves showing affection. Her imagination shines when playing house or with her dolls.
Aschley is a seventh grader this year and would benefit from parents who can support her academically. She is benefiting from an IEP (Individualized Education Plan). She is attending counseling, which will need to continue after placement. It is not expected that Aschley will live independently as an adult, but she can have a great life.
If your family is interested in this friendly, good-humored girl, we urge you to inquire. Financial assistance may be available for adoption-related services. For Utah children, only homestudied families from all states are encouraged to inquire.  For information on adopting Aschley, contact The Utah Adoption Connection.
If you've been a long-time reader of my blog, you already know that I am a huge fan of adoption and foster care.  It has had a special place in my heart for almost my entire life.  Was I adopted?  No.  Have I adopted or fostered a child?  No.  But, I spent several of my growing years getting up close and personal with the process.  They are beautiful memories, etched in my mind, as a child, that I have always held dear.  My father, Steve Sunday, was an adoption social worker and has been heavily involved in foster care and adoption advocacy for as long as I can remember, and he continues to be.  It really means a lot to him and has touched his life, profoundly.

As a homeschooled child, I was lucky enough to be my Dad's little business partner.  I remember the times when I was hanging out in his office, waiting for him to get off work, and I would flip through the binders, filled with pages and pages of children, hoping to be adopted.  It broke my little heart.  I used to say that when I was older, I was going to adopt every one of them.  I couldn't believe there were so many innocent, older children that really had nobody to love them.  Now, I am older, and I'm not yet in a position to adopt, but I am in a position to advocate for them.  I know there are many loving people out there, who have rooms in their hearts and homes, to let these children into their families.  They just have to be found!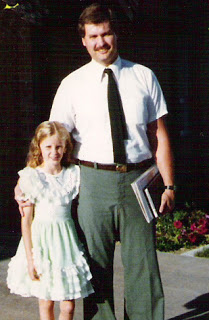 As a child, I also accompanied my Dad on many, many business trips, as he traveled to counsel those in need, and assist in the adoption process.  My Dad did a great job of making his little girl feel important and needed on these trips.  The neatest memories were when I had the opportunity to be there as a young mother so lovingly placed her child in my Dad's arms, ready to give it to the family she had chosen.  Though I was only 8 years old, it was heart wrenching, but I also knew that what I was witnessing was very special.  It was a moment of pure love and selflessness.  I really admired those girls.  I knew that, even as a child.  I was able to witness the new families at my Dad's office, anxiously awaiting their sweet baby.  Oh, it was amazing!  They cried and cried, tears of joy, and I will never forget those moments.  Becoming a mother, myself, has made those moments seem all the more powerful.
I know there are handfuls of adoption nay-sayers.  I know there are people that have spoiled the experience.  I know there are instances where and things don't always work out.  And, I know that I am not a true participant in any side of the process.  But, I also know a good thing when I see it…a good thing when I FEEL it.  And, I felt it.  Adoption, fueled by love on all sides, is so beautiful.  I know there are sooooo many others who have felt it too, whose lives have been blessed by adoption.  I will be sharing their stories, regularly, on this blog. 
So, in continued partnership with my father, I introduce you to my Adoption & Foster Care page.  Here you will find valuable information to help you adopt, place a child, and foster children, from other women who have been there.  Who better to learn from, than women who treasure their adoption and foster care experiences?  You will also find trusted resources, upcoming events, and emails where you can send your questions to.  Thanks for coming by!
Information for Potential Birth Mothers ~
National Council for Adoption
I Choose Adoption
Blessings in a Basket
Birth Mother Baskets
Have Questions About Being a Birth Mother??  Send an Email!
Professional:
Shanna Gwilliam – Having had parents who adopted her brother, Shanna has been involved in adoption in one way or another for as long as she can remember. As an adoption practitioner since the year 2000, her love of birth parents has grown even more and she considers them to be among the most courageous, selfless women (and men) she will ever know.
Personal:
Sherri Barker – Sherri is a birth mother, adoption advocate, volunteer, speaker,  NCFA member, and future author of her own book about being a birth mother! 
Information for Adoptive Parents ~
*** Find Children Waiting to Be Adopted

~ CLICK HERE!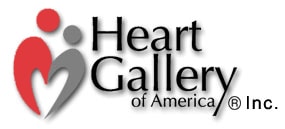 Blog Posts:
Information for Foster Parents ~
May 12 – Birth Mother's Day
May 13 – Mother's Day

May – National Foster Care Month
* If you are interested in sharing your posts/articles regarding positive experiences with adoption or foster care on this page, or becoming a guest blogger on the "Or so she says…" homepage, email ladies@oneshetwoshe.com.