Ever wonder what you can do to upcycle those 
old, mis-matched
 tea cups? Below is a teacup that was once part of a 16 piece dish set. It was our very first dish set as a married couple and it kinda hurt to just toss it away. It was the only item left out of the
entire
set so I decided to keep it. The cup is
very
small so I don't even use it since all of our new cups are much larger and white.
Below, is a photo of the tea cup before it's transformation..
.Let me show you how to make it into a charming little teapot planter (above).
Things you will need:
Old teacup
Baking or air dry clay (I used Super Sculpey  baking clay)
Oven
Roll a piece of Super Sculpey into a smooth thin log and cut into three or four pieces. It depends how many feet you want your teapot to have.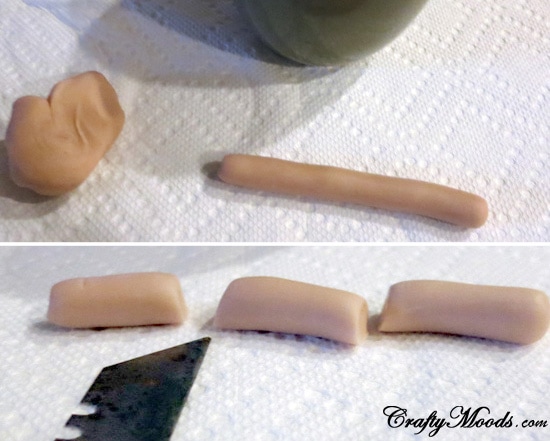 Roll the three or four pieces into balls and place evenly spaced onto the bottom of your cup. Press them firmly and shape them if you wish…Place the cup standing upright and press the cup firmly down with even pressure to flatten the 'feet'. See photos below. I decided last minute to add a fourth foot…Place the feet evenly spaced out and inline with the handle of your cup and eventually, your 'spout'.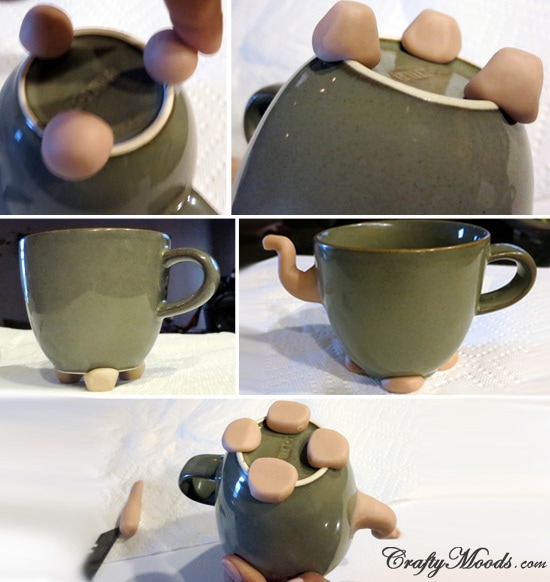 For the spout, I rolled another piece of clay out into the shape of a mini baseball bat. Cut off a piece if you think it may be too long…It's all trial and error when it comes to figuring out how much clay is needed for your desired sized spout…
Attach your spout and shape the clay as smooth as you can.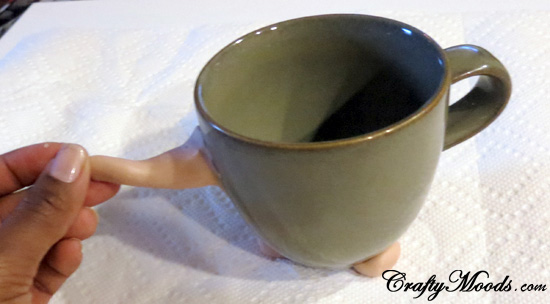 Once you get the desired shape, snip off the end so that it has a sharp crisp edge.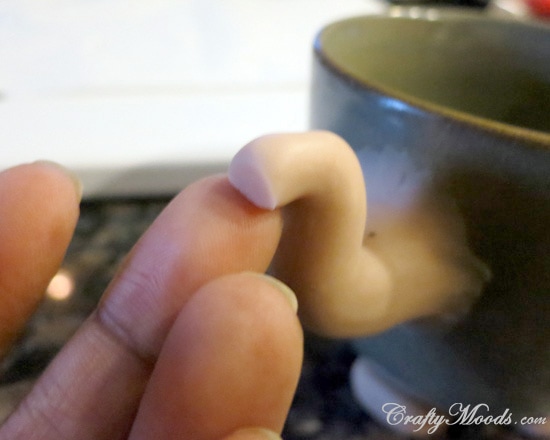 Smooth out the clay where it is attached to the cup as thin as you can. When it is baked and painted, any little bump will show. After it is baked however, it can be lightly sanded for additional smoothness.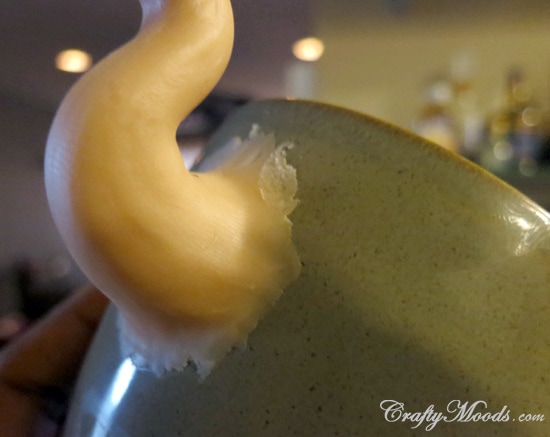 Bake according to the type of clay you use. Follow the instructions on the package of clay. I baked mine at 275º for about 10 minutes.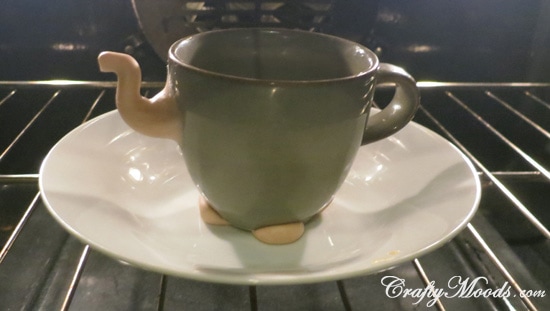 I don't really know why the spout kinda burned but it's OK. It was baked perfectly

Spray paint it gold, silver or what ever color you wish…It came out so pretty! Spray the insides as well.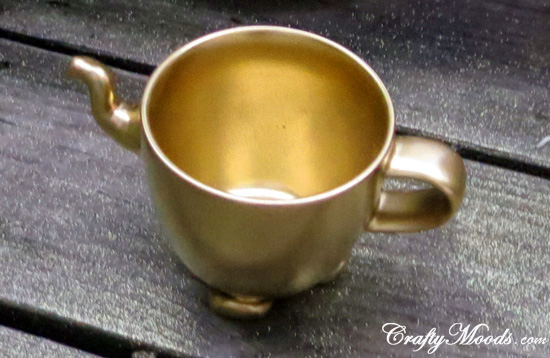 I think it is the most adorable thing! Plant your little herbs or plant clippings inside.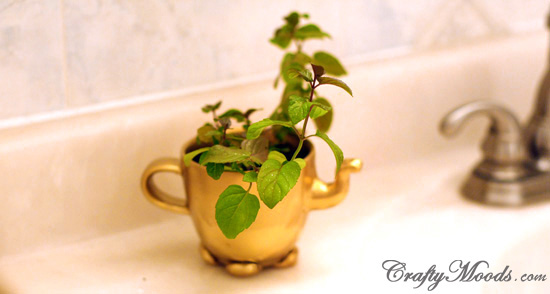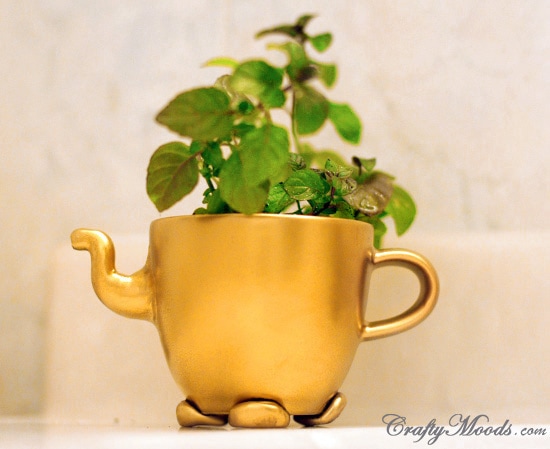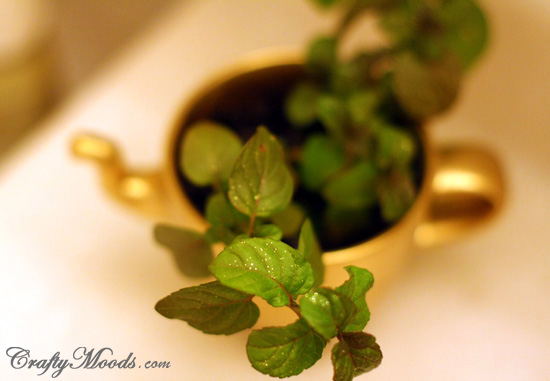 The plant is orange mint in case you are wondering…It smells heavenly.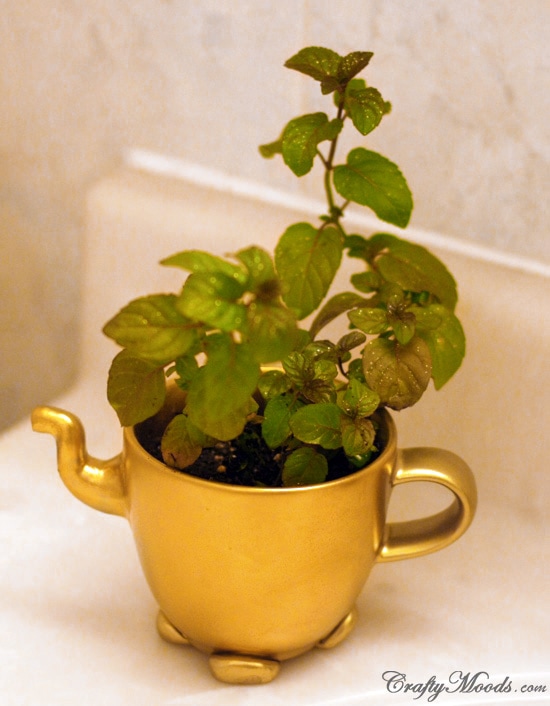 Thanks for spending some time with me. I hope you enjoyed it.
Please share with your creative friends!