The adoption spotlights of the month:

 Meet Aaliyah…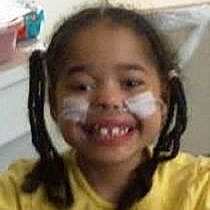 Aaliyah, born 6/06, is an African American/Caucasian little girl with a great smile and a vivid imagination. She has a strong and sassy personality and does not let having an oxygen tube or being fed through a GJ tube hold her back. Aaliyah is home schooled and loves that a teacher comes to see her in her home. She enjoys coloring, writing the letter "A" and using her safety scissors. Aaliyah also loves Dora the Explorer, dancing, playing with her baby dolls and her princess bed. She needs a loving, patient and committed adoptive family who understands her need for ongoing medical attention as well as her need to be home schooled. For more information on adopting Aaliyah. visit her page on Adoption.com.
Meet Joshua…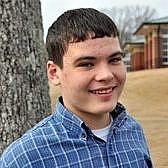 Joshua is a charming young man with brown hair and brown eyes. He enjoys being outside and playing sports like football and basketball. His real passion is music. He likes to write rap songs and dreams of a career in music. Joshua has experienced a great deal of loss in his young life. He had to overcome many challenges, but he has made tremendous progress with counseling and the support of caring adults. "Joshua is a wonderful young man", his counselor says. Joshua does well in a structured and consistent environment where boundaries and expectations are very clearly defined. His family will need to advocate for him in school and participate in his counseling. Joshua very much wants a permanent home and is optimistic about his future. He would like to have a brother. He would like a father that will be a good role model for him. "I know GOD will give me a family", he said. "I just got to believe". For more information on adopting Joshua visit his page on
Adoption.com
.
The latest & greatest adoption articles:
Adoption & Foster care news & events: