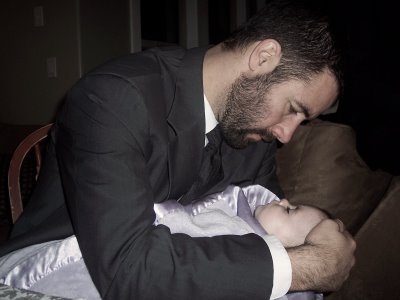 My favorite Daddy picture of Dan…I love that he had no idea I was taking a picture, totally candid. Awww…
Okay, I've probably said this seven hundred times, but I love holiday traditions! And, now that my kids are getting a little older we are incorporating more and more traditions into those special days. We haven't yet had a Father's Day tradition…but, I think we do now!
Here's how it goes:
1. Father's Day Morning make an easy breakfast (French toast and bacon sounds good!) and let everyone give daddy their cards and gifts.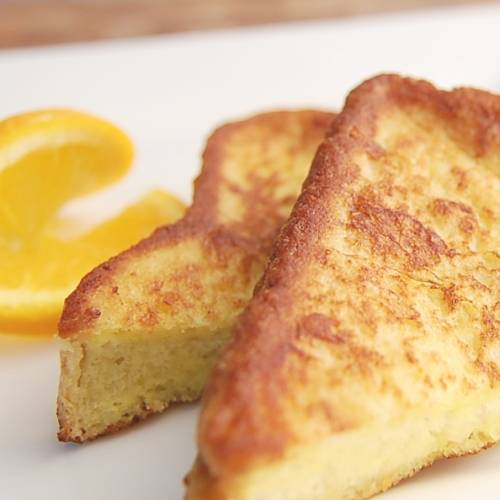 2. Let Dad choose his favorite meal for dinner (and yes, you have to supply it…) Dan is all about ribs, baked potatoes, and chocolate cream pie. Jessica just posted a super easy, yummy
rib recipe
…if that happens to be his request!
3. This is where it gets fun…at dinner time go around the table and have everyone ask Dad a question or lots of questions! (you might have to get together with the kids ahead of time to help them come up with some):
1. What did you want to be when you grew up…when you were little?
2. When you were little, what were your biggest fears?
3. What is your favorite thing about being a Dad?
4. What was the last thing you cried about?
5. What is your favorite book?
6. If you had to eat 3 foods for the rest of your life, what would they be?
7. What were your favorite cartoons when you were little?
8. What got you in the most trouble from your parents?
9. What was your favorite pet?
10. What toy did you have when you were young that you wish you still had?
You get the drift…
4. For dessert, have a "Guess The Ice Cream Flavor" contest! Buy a good handful of small tubs of ice cream flavors. As the mom, you will have to be the director of the game. Blindfold everyone at the table and give them a spoonful of each flavor. Whoever gets the most guesses right wins the "Daddy's Ice Cream Challenge" trophy for the year. They have to return it for the following year's challenge. Trophy? Yes, you might have to make on, buy one, or find one at Salvation Army. But, think how cute…when the challenge is over…serve up more ice cream and…
5. Settle down for a Father's Day movie, such as:
6. Put the kids to bed and go remind him of how he became a Dad! He'll think you're the best thing ever! It will make him want to jump in the air and make heart shapes with you.
Happy Father's Day to your dude! We love him because he loves you.