What better way to show your outdoor love than with camping shirts! We rounded up 10 of our favorite camping t-shirts that say all things camping. They make great gift ideas for the man or woman in your life and a perfect gift for yourself! Nearly every shirt is available in both men's and women's styles, as well as a variety of colors.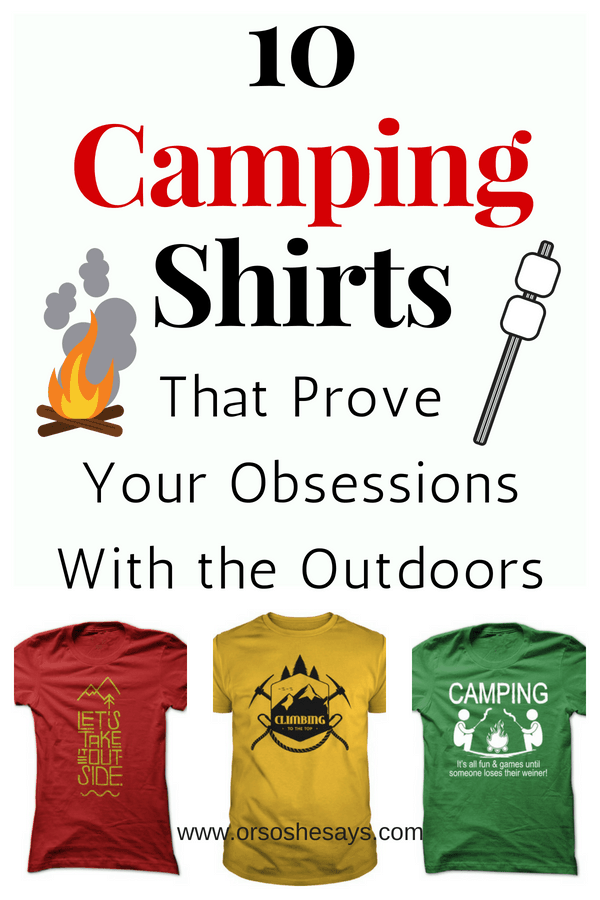 10 CAMPING SHIRTS THAT PROVE YOUR OUTDOOR OBSESSION
You're really only alive if you're camping, right? This camping shirt comes in several colors and is available for men, as well. I love the little heart on the shirt!
If you like climbing, I figure you probably enjoy camping to… am I right? Maybe not, but I think for the most part, I'm right. So… look at this cool shirt! These camping shirts come in several colors, is available in women's styles, and the design is killer! Would make a great gift idea for any climbing fanatic in your life.
This one is definitely a favorite! Although it comes in several colors, I love, love, LOVE the red. Looks so fun with the yellow and orange and contrasting clouds! I also think the image says it all… now words needed.
If you're anything like me, you think that camping means staying in an RV. It's halfway there, right? Can you give me that?? I grew up traveling and "camping" in RVs with my grandparents and I'll always be a fan. This shirt speaks to me. Also available for women and in hoodies.
P.S. You may want to check out these camping tips for moms that will simplify everything!
Let's just be real here. If you're a camping fanatic, you're also mosquito food… unless you cover yourself in repellent, which hopefully you do. But, nonetheless… love this shirt. It made me laugh and if you're mosquito food, why not embrace it?
I could totally see my husband wearing this shirt. I love the design! I'm all about the funny stuff, but he likes the 'cool' look, and this camping shirt definitely has that going on. Granted it's Colorado, and we live in Utah, but the C isn't so prominent and probably not easily understood as meaning 'Colorado… and, hey… maybe we like Colorado a little bit.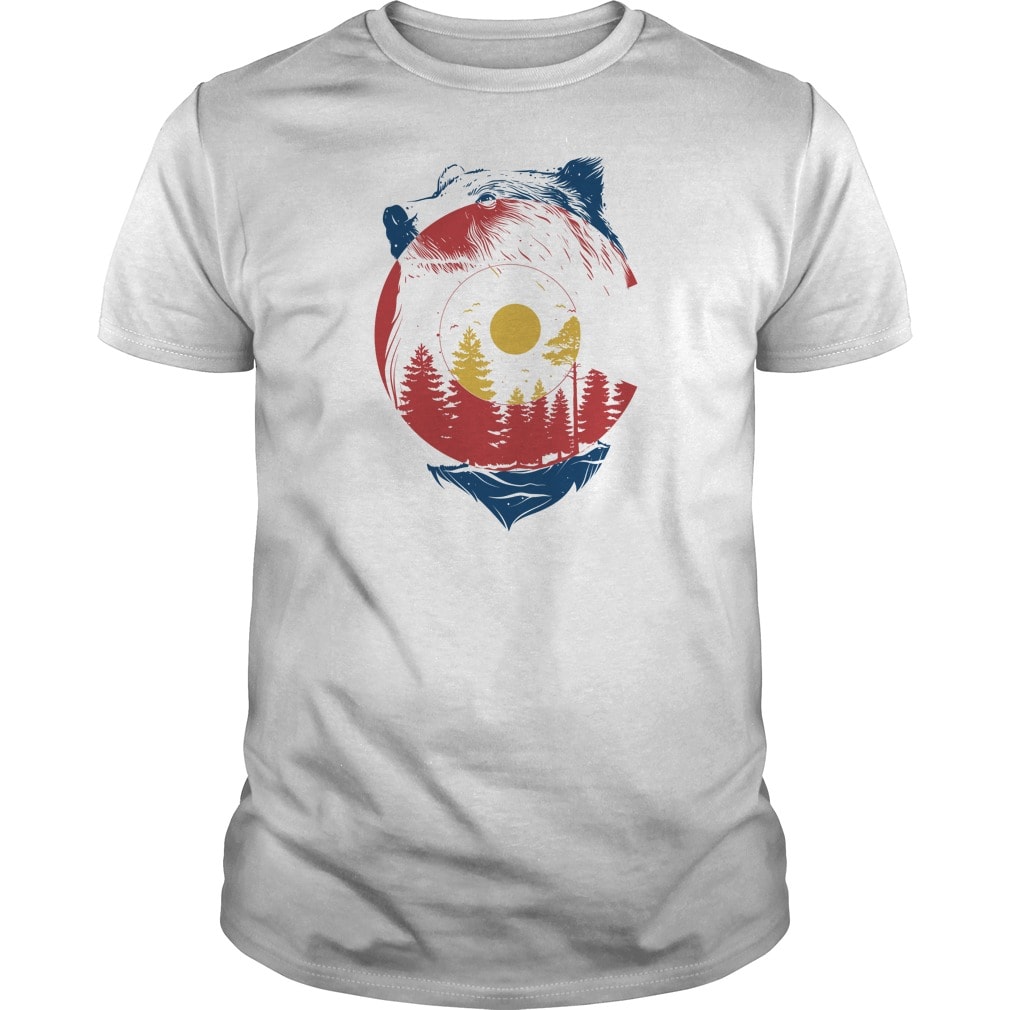 No fighting necessary. Just get your booty outside for an adventure in the lovely outdoors! I love the fun double meaning on this shirt. Comes in men's sizes, as well.
The amazingness of the outdoors has stood the test of time. It's still a beautiful, fulfilling, God-given gift to enjoy after all of these years!
One of the best things about being outdoors is all of the colors and all there is to look at. This shirt totally captures that, as well. I love the fun colors and designs! There's lots of color choices in this shirt too… but, I especially loved the brown… oh, and the blue!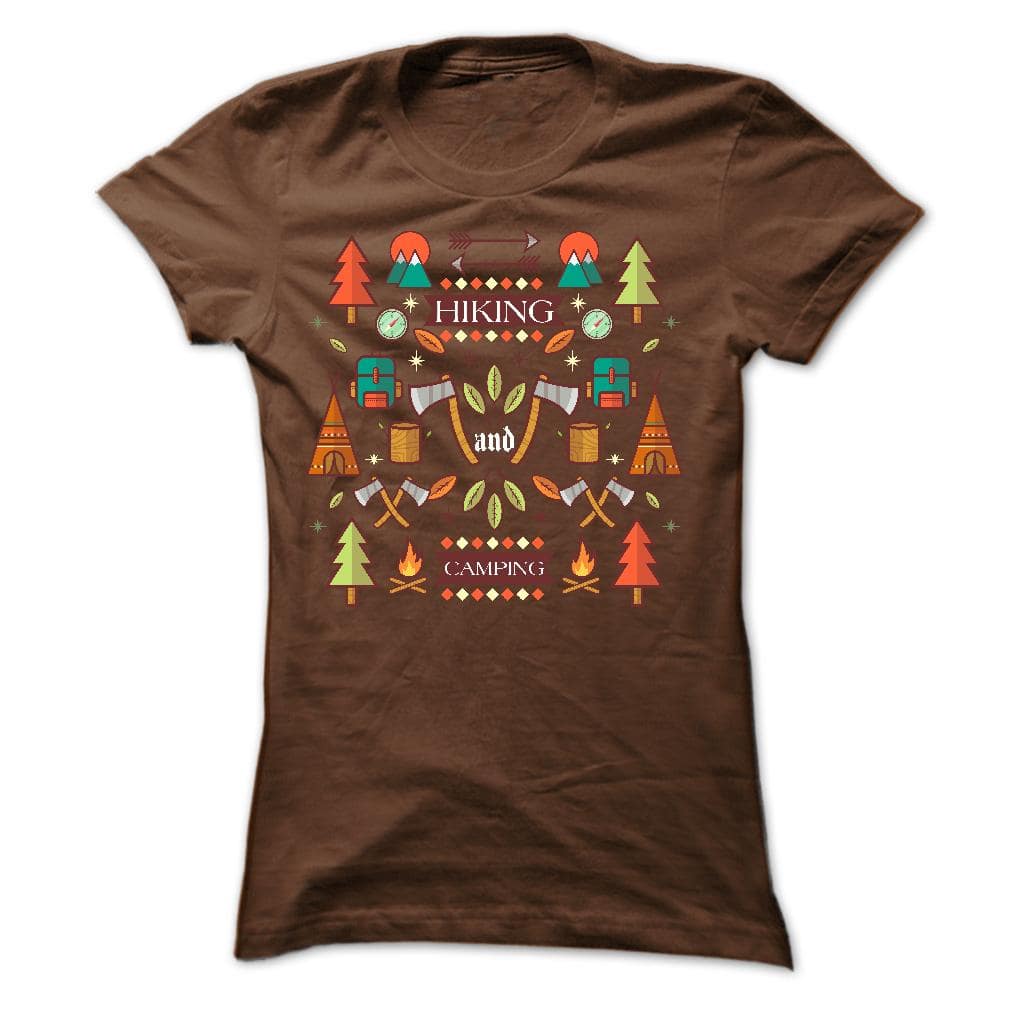 I love funny camping shirts and this shirt made me laugh! Nothings worse than having your hot dog all heated and perfectly charred (yum!), only to slide it off the stick and drop it in the fire. Dang-it! Maybe even worse is losing a marshmallow… Mostly, it just reminds me of being outside with my family in the great outdoors. We have so much fun together playing games, making great food, and sleeping under the stars.
And, since you're a die-hard camping fan, we think you'll love these posts, as well:
26 Camping Hacks You Won't Believe You've Been Living Without
26 Outdoor Dutch Oven Recipes (and the best supplies!)