For the next several Saturdays, I wanted to spotlight the wonderful contributors I have here at 'Or so she says…'. I really, really love my gals. They're all super talented and great to work with, so it's easy to brag about them.
Today, let's start with Cathy from Lemon Tree Dwelling.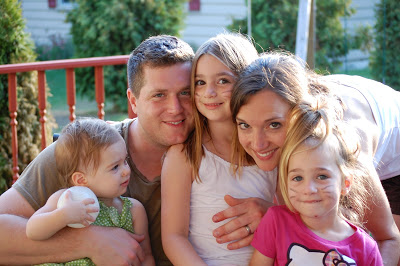 All you have to do is take one look at her blog and you will instantly know why I had to have her as a contributor. Every recipe she shares, I'm totally drooling. They are simple, delicious, and her photography is amazing. Honestly, I could probably pin her whole site… if I had time. I'm not kidding. Go look.
Here's a few of my faves from her blog:
Apple & Spice Oatmeal Cream Pies
Every month, Cathy shares one of her scrumptious recipes right here… you may remember her Cookie Butter Pretzel Dip, Peanut Butter Oreo Mud Bars, or the Mediterranean Tuna Wrap. Be sure to check out her blog, follow her on Facebook and Pinterest, as well.
And, now for 'Your Great Idea' Link Party!
Here's my top two favorites from last weeks link party:
Pear Applesauce from Blissful Roots
Pony Bead Pumpkins from Cutesy Crafts
Now it's time to share your great ideas!
Remember everything linked up will also be shared on Your Homebased Mom and What's Cooking with Ruthie, so please link back to all three blogs (mine and theirs.) Only posts that are linked back are eligible to become a 'favorite pick' or pinned. Check out others ideas, and enjoy the creativity. Come back next Saturday and do it again! *No linking to giveaways, post collages, posts that aren't yours, etsy shops, or filthy-poo.