Hey Everyone, it's Kimberly from Packed with Fun, the official blog for Get Away Today. I'm excited to talk about my favorite vacation destination, Disneyland. And more specifically, what's happening at Disneyland in 2018, because it's changing. If there's one thing consistent at Disneyland, it's change. This year is no different, with a new (well, re-imagined) land opening and new and returning entertainment.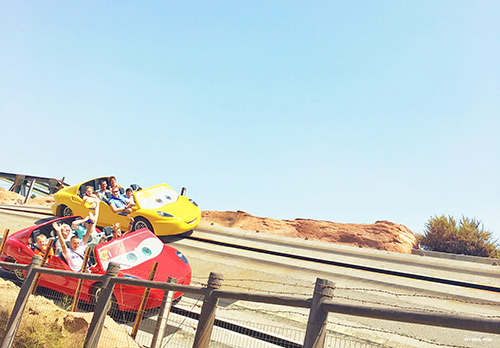 I've broken everything down by season so you can know what to expect. I hope it helps you decide when to plan your 2018 Disneyland vacation!
January and February at Disneyland in 2018
Some of the most notable changes for January and February are actually closures that began on January 8, 2018. First, California Screamin' and most of the rest of Paradise Pier will be closing permanently to make way for a new area. Ariel's Grotto and the Cove Bar are also no more, but are expected to re-open as one new grill in the Spring. January and February will also have a handful of other attractions closed for short periods of time for refurbishment.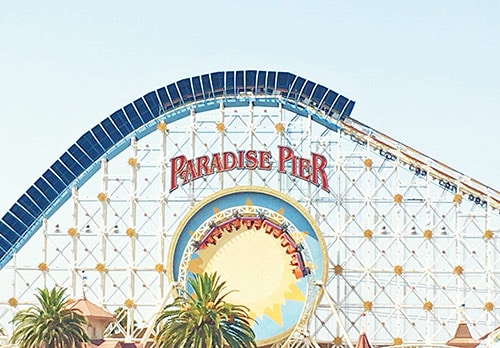 With that said, there are some things to remember. First, there is still a TON that is open, including Toy Story Mania, Guardians of the Galaxy – Mission: BREAKOUT!, Soarin' Around the World, Space Mountain, the Indiana Jones Adventure, and more throughout the Resort. I still stand by my belief that there is NEVER a bad time to visit Disneyland.
One of the other changes that is coming this year is an expanded Lunar New Year Festival. The celebration will take place January 26 – February 18, 2018. There will be character meet and greets (think Mulan and Mushu), music, celebrations, food items and more. It is going to be a ton of fun and can all be found in Disney California Adventure Park.
Spring at Disneyland in 2018
Springtime at Disneyland in 2018 brings two big time festivals. First is the Food and Wine Festival at Disney California Adventure Park. It will begin on March 1, 2018 and continue for a full six weeks before ending on April 12, 2018. You'll be able to find fun kiosks throughout the park with seasonal offerings celebrating the culture of Southern California. You can also catch demonstrations by celebrity chefs, and even sign up to attend a special tasting for an extra fee.
Then, on April 13, 2018, Pixar Fest will begin. This is not to be confused with the new Pixar Pier land – more on that later. Pixar Fest is a huge celebration that will take place in both parks and is primarily entertainment based. It includes three major entertainment additions; Paint the Night Parade, Pixar Play Parade and the Together Forever fireworks.
The Paint the Night Parade is probably my most favorite Disney parade ever. It ran at Disneyland during the 60th anniversary celebration and I was so sad to see it leave. It's coming back, but this time to California Adventure Park. This version will also have a new float.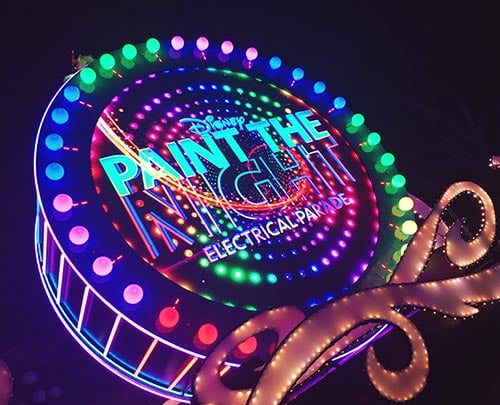 The Pixar Play parade that used to be in DCA is headed to Disneyland. This parade is also changing it up and will have three new floats. Disneyland is also getting an all new Pixar themed fireworks show called Together Forever. This is expected to be like the fireworks from the 60th celebration as well. Think projections all around and an immersive feel. Expect it to be incredible.
Pixar Fest will also include a mini film festival. You'll be able to watch Pixar shorts in the Sunset Showcase Theater in California Adventure. You'll also find special food and merchandise items.
Summer at Disneyland in 2018
Summer time brings all sorts of new fun to Disneyland! Since Pixar Fest doesn't have an end date, it's highly likely that all of the festivities will continue through summer. But that's certainly not all…
It's time to talk about Pixar Pier! Pixar Pier is the newly re-imagined area that used to be called Paradise Pier. Paradise Pier was divided into two areas: Pixar Pier and Paradise Gardens. Pixar Pier will open on June 23, 2018. Paradise Gardens will remain essentially unchanged and open during the year. It includes areas and rides like The Little Mermaid ride, Goofy's Sky School rollercoaster, Jumpin' Jelly Fish, etc.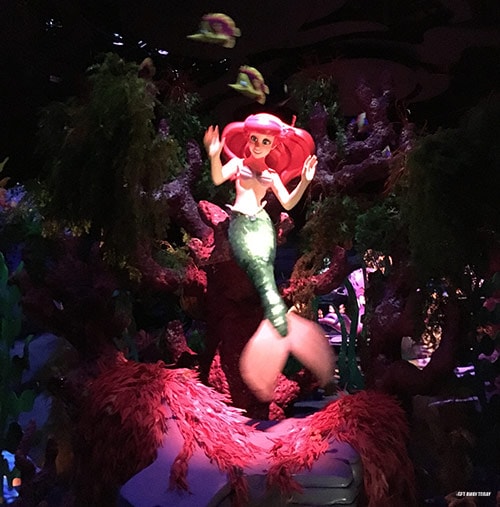 Pixar Pier is the part of Paradise Pier that housed California Screamin', Ariel's Grotto, Toy Story Mania! and more. This area will be completely transformed into four new neighborhoods. The first neighborhood is going to be themed after the Incredibles and the main draw will be the Incredicoaster – formerly California Screamin'. The second neighborhood will be themed after Toy Story where the main attraction already exists in Toy Story Mania. The third neighborhood will have an Inside Out theme. There will be a new attraction, but we don't know what it will be and we know it won't be open for summer. The final neighborhood is a hodgepodge of all of the Pixar films. The main attraction is Mickey's Fun Wheel. Each of the carts will feature a different Pixar character.
Each of the neighborhoods will also have plenty of opportunities for character meet and greets. Another thing to note is that a new grill will open where Ariel's Grotto and the Cove Bar used to be. We're not sure if it will be character dining, but we do know it will be Pixar themed.
Fall at Disneyland in 2018
Fall at Disneyland always means Halloween Time at the Disneyland Resort. The festivities officially kick off mid-September and continue through Halloween. We expect a similar timeline for 2018, though exact dates are typically not released until July.
Last year both parks were completely decked out for the occasion. In Disneyland, there was a pumpkin festival on Main Street, U.S.A., Space Mountain became Space Mountain: Ghost Galaxy, and the Haunted Mansion became Haunted Mansion Holiday. In California Adventure, for the first time ever, Cars Land became the town of "Radiator Screams" with incredibly detailed decorations and ride makeovers. Buena Vista Street, the park's entrance, and the new Guardians of the Galaxy all got Halloween overlays as well. Your regular Disneyland admission includes all of the classic Halloween Time experiences.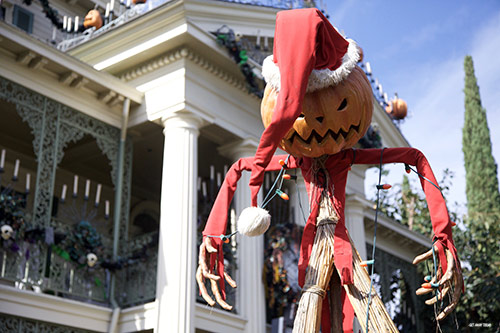 During Halloween Time, there is a private ticketed event called Mickey's Halloween Party. It is only on select nights, normally two or three nights per week. This event is separate and includes extras like trick-or-treating, as well as an exclusive parade and fireworks show. In the past, Mickey's Halloween Party has been held in Disneyland, but it's been rumored to move to California Adventure in 2018. Party information, including location, dates and prices probably won't be available until summer, but you can be sure, I'll share more here as soon as I know!
Holidays at Disneyland in 2018
The Holidays at the Disneyland Resort are so over-the-top and unlike any other time of year. Because of their popularity, they normally begin in mid-November and continue through the first week in January after the New Year. You'll find things like Sleeping Beauty Winter Castle, "it's a small world" Holiday, Haunted Mansion Holiday and more at Disneyland. You'll also find classic entertainment like "A Christmas Fantasy" Parade and Believe… in Holiday Magic fireworks. You won't want to miss them!
Disney California Adventure is also home to Festival of Holidays. This celebration includes parades, entertainment, street food and interactive experiences from all around the world. It is a reason to visit Disneyland during the holidays alone! California Adventure Park also has a holiday version of World of Color. The last two years have been World of Color: Season of Light. Since it's so popular, it's likely it will be back for 2018.
Giant Christmas trees in both parks, seasonal treats, and amazing decor all add to the festivities. You can meet Santa in both parks and all three Disney hotels. You can also see all of the Disney Characters are dressed in their holiday best. There's just nothing else like it.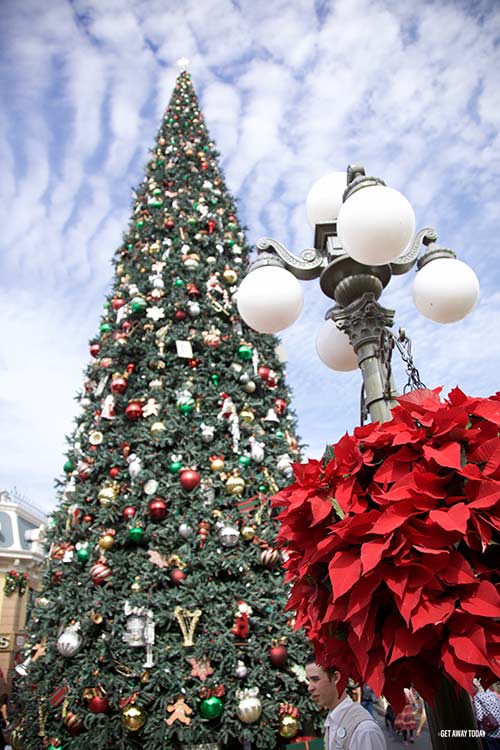 If you've been thinking about a Disneyland vacation, Disneyland in 2018 is going to be great. I would recommend booking as early as possible. Disney typically raises their prices in the beginning of the year, but if you book early, you are essentially getting 2017 ticket prices for your 2018 vacation. Plus, Get Away Today has a Layaway Plan that lets you hold your vacation for just $175 down. The final payment isn't due until five days before you go, so it's the most flexible way to pay for your vacation.
You can book your Disneyland vacation on getawaytoday.com , or you can all our agents at 855-GET-AWAY. Either way, be sure to let us know that Or So She Says sent you. Use promo code: OSSS10 for an extra savings off of your package.
Groot Pudding Cups – Copycat Disneyland Recipe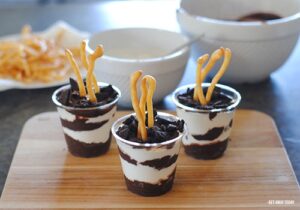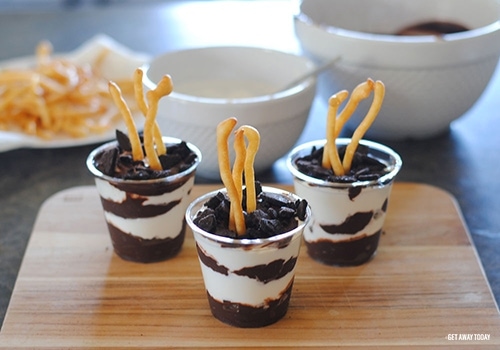 10 Free Disneyland Souvenirs You Don't Want to Miss!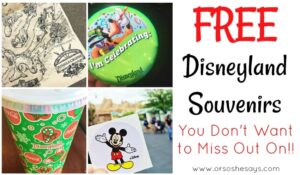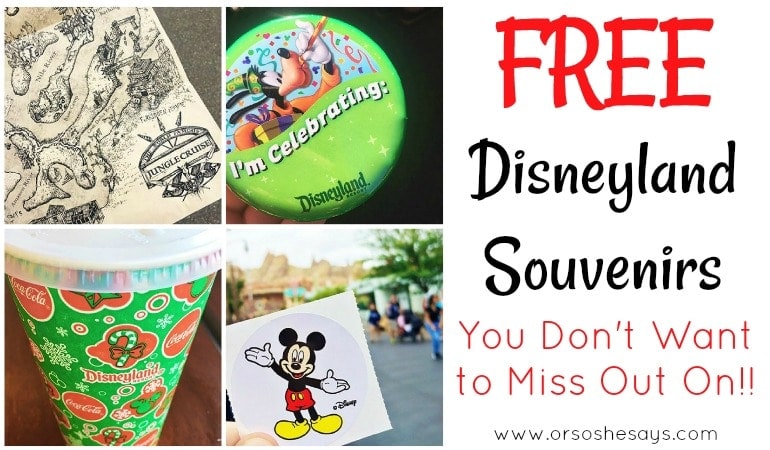 The Most Frequently Asked Questions About Disneyland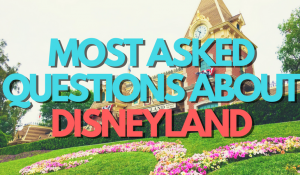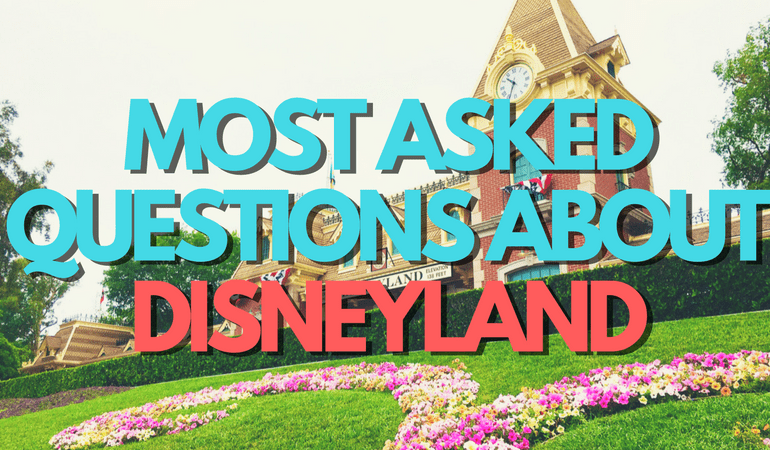 Best Rides for Toddlers at Disneyland