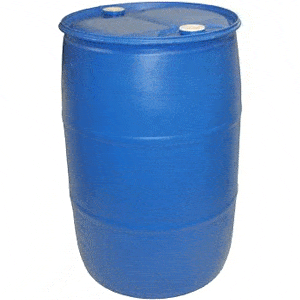 You should have completed
Food Storage Assignment #1
…
–
Did you get your binder??

Did you print off the food storage calculator for your family??
Did you type of a list of non-food items your family will need??Did you get started on your water??
–
So, I don't really want to tell you what to buy, week by week, because you can only afford what you can afford and it's not always easy for mom's to make a special trip for food storage on command. Not to mention there is usually no additional room in the cart when there is already 3 kids in there. So, I just want to give you some tips I have learned and tell you how I got started. There are lots of different ideas and theories on the best way to do food storage. This is just my own personal way.
–
Okay, let's get started with this week…the assignments are in bold.
–
How to Start a Food Storage:
–
1. Let's talk about water for a second. You can never have enough water. The 14 gallons of water per person that you are storing is
only
for drinking water. You also need water for cooking, washing, bathing, etc. So, you will need to decide how you want to do that. You can buy extra
water storage boxes
, store additional water in jugs that you fill up, or in large
water barrels
in your garage. Or, all of the above. You pick. Also, if you have access to any other source of water (pools, streams, etc.) then you could use a water filter to purify that water. It's kind of pricey, but I think worth it. It can purify up to 4 gallons an hour without electricity or chemicals. You can sit around reading reviews and
comparing alkaline water pitchers
until the cows come home – but they're all pretty inexpensive, so,
figure out your additional water supply.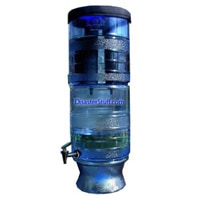 2. Shelf life. The never ending question. Basically, the darker a room is and the colder…the better for storing food. It will last longer. That is why it's not a great idea to store food in your garage where it gets hot. Also, do not let your food storage touch cement. So, don't set your buckets on cement floors or let your cans touch the back of your food storage room wall. The chemicals and moisture from the cement can ruin your food. Set the food on top of boards or some kind of barrier to prevent them from touching the cement.
For your binder, print off a
shelf-life guide
.
It will give you a general idea on how long certain foods last. However, the word is that if it still smells good and looks good, it is probably edible…even past the expiration date. Although, it may have lost its nutritional value. So, you don't necessarily need to throw it out.
–
3.
Containers (Read this info…)
. This is mostly opinion from various sources. There are plenty of different containers to store your food in. Obviously, a canned item is already safe. But, you can also can your own items. LDS Canneries will let you use their machines and product to can yourself. You can choose from various items like powdered milk, beans, rice, potatoes, hot chocolate, noodles, flour, sugar, etc. Everything you need to can items is there….oxygen absorbers, labels, and so on. Find a location
here.
Some people buy in bulk stored in buckets or large cans, others buy many small packages and store them in bins or barrels. I do a little of everything.
–
Here's some examples:
–
– I store wheat, sugar, and flour in large buckets because I need so much of it and would like to get as much at a time as possible. Sometimes you can buy the food already in buckets or you can buy empty buckets and fill them yourself. (Cheap vs. Convenient.) Maceys sells empty buckets.
– I store cereal, ramen noodles, mac & cheese in bins. Ya know the kinds you buy at Wal-Mart.
– I store beans, rice, noodles, potatoes, veggies, soup, powdered milk in #10 cans (the cannery kind of cans) Word is that flour in buckets tastes better than flour from cans.
-I do not store food in the shiny mylar bags because my mom swears they attract mice…(based on previous experience).
–
4.
Print off some food storage recipes for your binder.
When you store food think in terms of meals. In an emergency, if you only have wheat, water, and salt stored…you're gonna be having some pretty disgusting meals. So, something I like to do is buy lots of the basics, but also pick out a few extras…like syrup, seasonings, sauces, etc. to jazz up the basics. But, we'll talk about that more next week. One way I get an idea of what extras I might want is by looking at recipes that incorporate food storage items. I went to
Emergency Essentials
web site and looked through their
recipes
and printed off ones I thought my family would like. Some more great recipes are found are found
here
, at
Every Day Food Storage
. From those recipes, I will randomly purchase one of the items I might not normally buy for food storage. That way I can actually make some yummy stuff. For example, I bought some
freeze dried
bananas
so that I could make banana bread, banana pudding, banana pancakes, and so forth. I also bought some
freeze dried sausage
so I could make an omlet with my powdered eggs, or some other dish. You get the point. I bought those things based on the food storage recipes I printed and because I was thinking in terms of meals. You need basics to live and extra special items so you don't go crazy.
–
Assignment Recap:
–
1. Figure out what you want to do for your additional water supply.
3. Learn about storage containers.
4. Print off recipes for your binder.
–
Next week, in
Food Storage Assignment #3
, we will talk about Red Wheat vs. White Wheat, Freeze Dried vs. Dehydrated, and how powdered milk is disgusting and what to do about it. We will also focus on getting started in buying products. Then you're on your own because all you have to do is buy! You should have all the tools you need. However, I plan on doing additional posts on how to jar and make fruits and jams, and how to make things with wheat and other food storage items. Let me know if there is anything else you want me to focus on. Seriously though, I am miles and miles away from knowing very much about food storage. I just got started not very long ago and have been learning stuff along the way. I learn a lot on the internet, my mom, and sweet neighbor ladies.