It seems that
every kid
reaches an age where they want to tell jokes. At first they start out with jokes like…
"Mom, what has pages with words on it?…..a book!"
"Mom, knock-knock." "Who's there?" "Bug." "Bug who?" "Bug, I'm really hungry."
And you politely say, "Honey-bun,
those aren't jokes
." And they totally
don't understand why
. They continue to share those strange "jokes" with
every
relative and kid they see. It's weird, but it is actually
really difficult to explain
what a joke is to a youngin'. You should try it!
That is just one reason why
you need an arsenal of jokes
, to give them some ideas! The other reason is pretty soon they start getting pretty good at telling jokes and they
expect you to share the love
and be a joker right back.
So, allow me to help you. You'll probably only need like…5. Memorize these and you are set for life!
1. What do you hear when a cow sings? Moooo-sic.
2. What goes up and down and never moves? Stairs.
3. Knock-Knock. (Who's there?) Olive. (Olive who?) Olive you so much!
4. Why did the squirrel cross the road? To show everyone he had guts!
5. Why did the chef get arrested? Because he beat an egg.
There you go, you're saved. You are now cool, hilarious mom that knows jokes…no longer lame dud of the universe. You're so welcome!
Need some more help??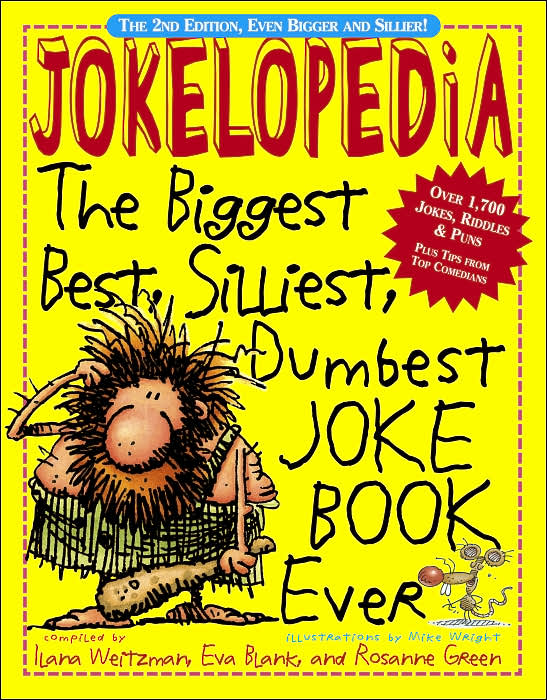 Jokelopedia by Ilana Weitzman
Knock, Knock! by Tad Hills.