I love doing posts that take me down memory lane. After Mariel's
10 Great Movies From The Past,
I thought it would be fun to do tv shows. There were a ton- (although my mom didn't let us sit in front of the boob tube all day) It's been fun having my kids watch them too!
Fraggle Rock!
Jim Henson won me over with the fraggles, Gobo, Boober and Mokey. They let me "dance my cares away, worries for another day!" You can take yourself back with the theme song here.
Today's Special
Remember Jeff the mannequin who came alive at night, Muffy the Mouse, Jody and Sam the department store watchman? This Canadian show aired on Nickelodeon from 1981-1987.
Punky Brewster Anyone?
This quirky little girl was abandoned by her Mother at a shopping mall, and sweet Henry takes her and her dog Brandon in, to avoid the orphanage. Her outfits rocked!
Personally I thought she was a little creepy. Ted Lawson an engineer for a robotics company, invents "Vicki" a robot and the family tries to pass her off as one of them.
Kevin (Fred Savage) was sooo cute! This great 80's tv show chronicled the life of Kevin growing up in the 60's with his two best friends Winnie and Paul.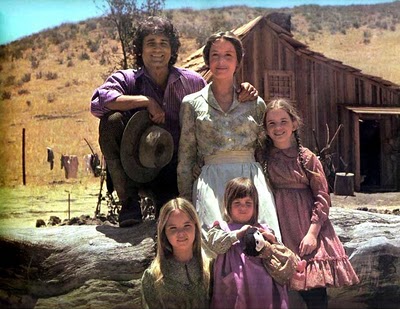 My personal favorite. I didn't miss one episode and the theme song still gets stuck in my head! I can't wait until Halle is old enough to watch this show or read the books. Laura's adventures on the banks of Plum Creek in the 1800's are great entertainment!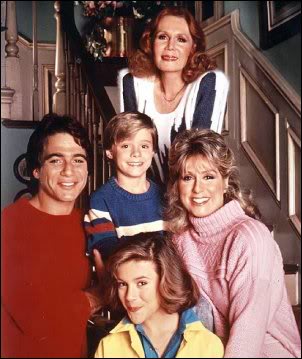 Tony the ex- major league ball player, moves in with Angela, a wealthy career woman, her son and mother to make life better for him and his daughter Samantha. While romantic tensions ran high with Angela and Tony- they never got together!!
Saved By The Bell baby.

Zach, Kelly, Jessie, Lisa, Screech and Slater go through the ups and downs of Highschool together while constantly fooling the gullible principal, Mr. Belding. I know you watched it!
What other shows take you down memory lane?