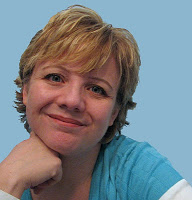 I'm Charlotte and I blog at Memories for Later where I talk about my crazy (but wonderful) life with 6 children between the ages of 3 and 13. I think making great childhoods is often in the details, repeated over the years. I'm happy to share some of the details I use in my home with my family.
Today I am going to show you an easy way to make gift bags for birthday party guests. Now I know this may shock you, but just because I call them birthday party gift bags does not mean that is the only way you can use them. (I add that in because people like me can be a bit literal and forget we have imaginations.)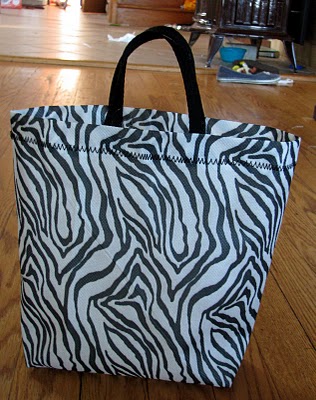 Did you know fabric stores sell that material used in reusable grocery bags? Neither did I, before I wandered my local store looking for material that would hold its shape when made into a bag. This stuff is perfect! Much easier than the alternative of using heavy interfacing and having to do an inside lining for the bag!
#1- For each bag you will need enough material to cut a rectangle 24 by 11 inches (61 X 28 cm). Then, well, cut that rectangle out.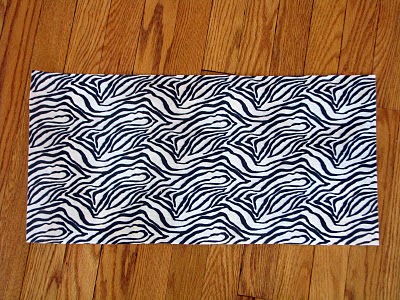 #2- Now fold it in half lengthwise (right sides together) and stitch up both sides with a 1/2 inch seam.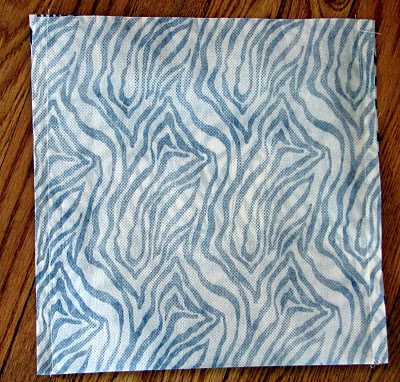 #3- Fold the sides in along the bottom fold to make a point on both ends. Stitch 1.5 inches (4 cm) in from point to form a triangle. (This confused me even when I was doing it, so look at the photos to see what I mean.)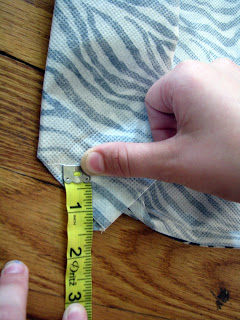 #4- Turn top of bag in about 1.5 inches (4cm) to make a top hem. Stitch at about 1 inch (2.5 cm) from top and trim near stitching. I used a fancy-dancy zigzag stitch in contrasting thread.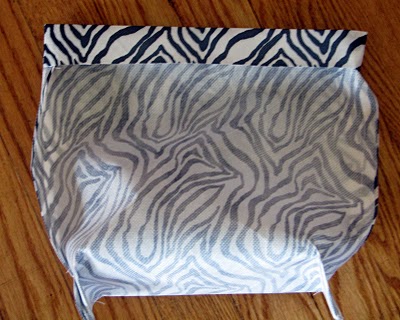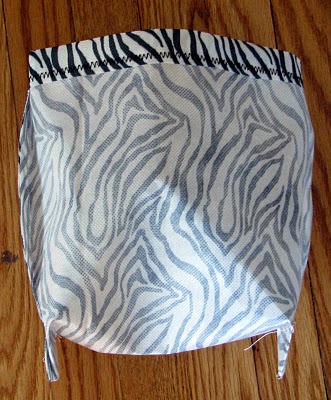 #5- Turn right side out.
#6- Cut two strips of sturdy ribbon or other trim- I used 1/2 inch wide- 9 inches (23 cm) in length. Glue to inside hem of bag to make handles.
#7- If desired, iron the creases to make bottom and sides of bag more distinct.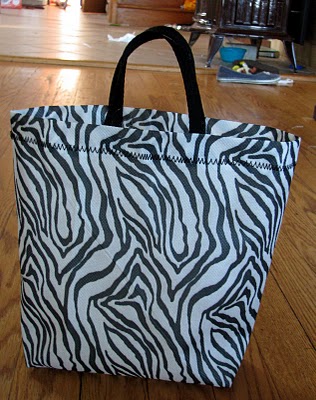 #8- Repeat 24 times for all your party guests (this step is only necessary if you are insane like me). Then notice in the background of pictures what happens to a house when Mom makes 24 birthday party gift bags. Sigh and eat chocolate.