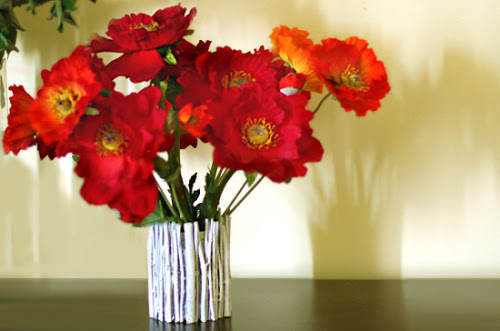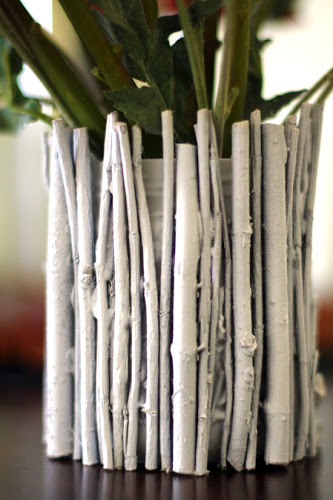 Can you imagine hundreds of these painted twig vases at an event or wedding? Different heights, widths and all practically FREE to make? I think they would look amazing. 
Things you will need:
Glass or plastic jar
Twigs all sizes and thickness
Pruning shears
Hot glue gun or any strong glue
White spray paint (optional)
Grab your jar. Remove all stickers. It's not necessary to remove the tacky glue since it will not show when the twigs are glued on.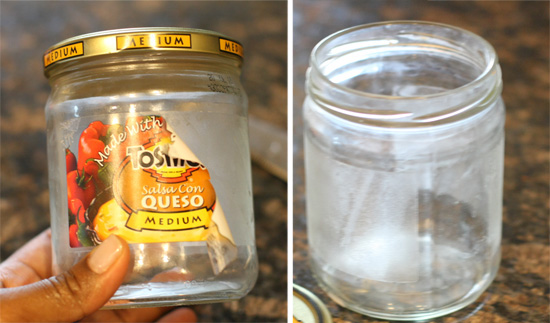 I got this branch from my yard a few years ago and had a few of them in a large vase in the living room. It came in handy with this craft. Felt great not having to go out and buy anything for this fun project!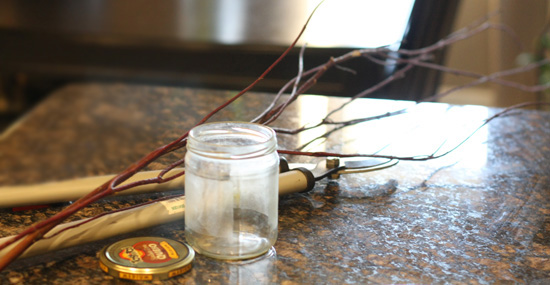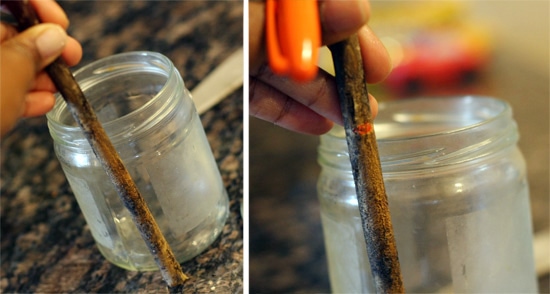 Take that one and measure against the rest of your branch, use as your ruler. Cut off any bended areas since you only want straight pieces of twigs.


Start gluing your thicker twig all around evenly spaced out. Then glue the skinnier twigs in between. For the thinner twigs, I applied glue all over a tiny section and then applied the twigs. This saved my glue!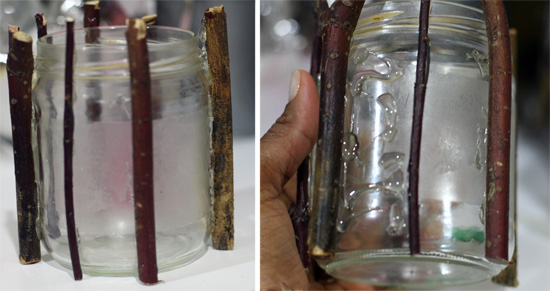 It's  important to have all the twigs even with the bottom of your jar. Glue them on while the jar is flat on the table etc. This will ensure your vase sits straight and will not scratch your wood tables at home.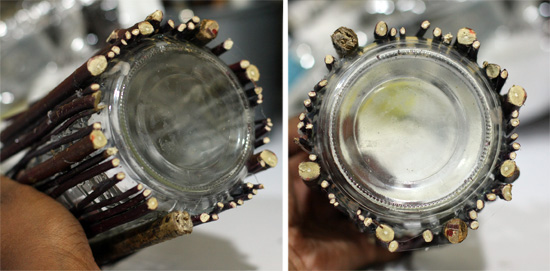 To get rid of all the hot glue strings you see below, use your blow dryer on the hot setting and it will melt away!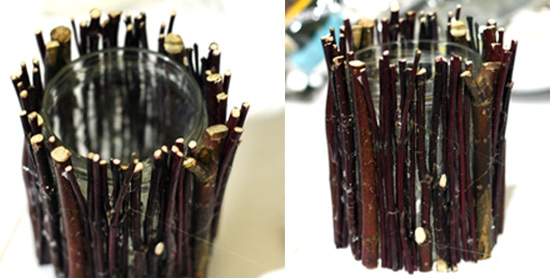 Add some skinny bended twigs if you want, it adds depth and drama 🙂
I would use
raffia
if I had some but
jute
twine worked fine…Wrap it around to finish off your vase.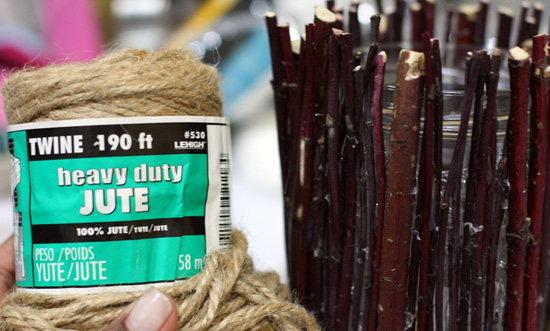 This looks amazing in our bedroom. It went well with our furniture!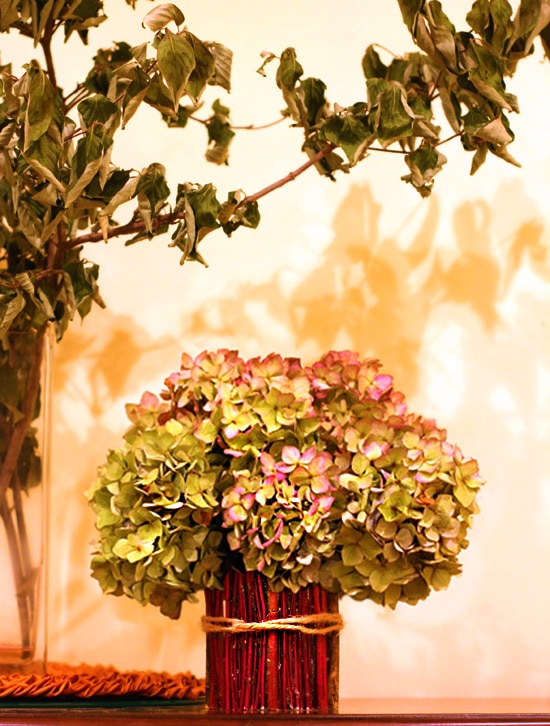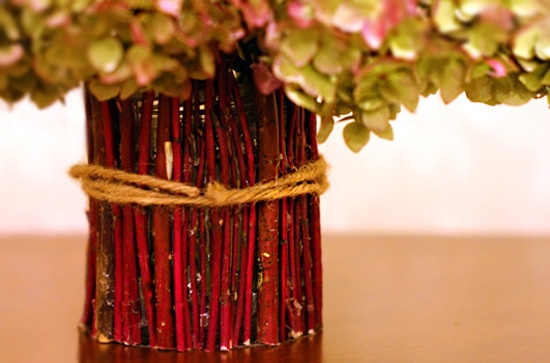 This is my spray painted version. I first saw this project on
marthastewart.com
and could not wait to try it. I wanted to paint mine however and add my own twist to it. It
almost
looks like
porcelain from far…It's a cool trick to use especially when your the twigs are different colors and are from different trees. This is a way to unify them. I HAVE to do more of these. They are adorable…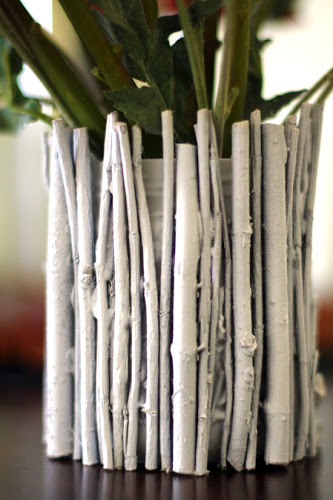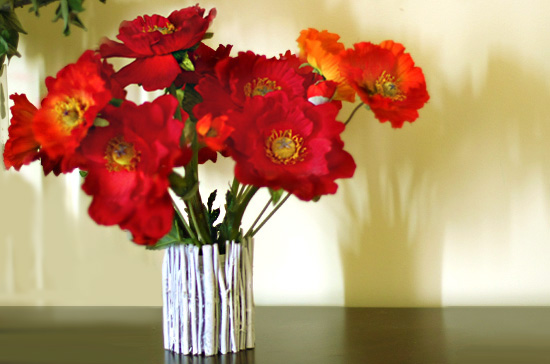 Hope you enjoy making this project as much as I did!