At the moment I know quite a few pregnant ladies. I was just thinking of some things that might make the little momma's more comfortable and their months ahead easier.
Since you are on your feet (working or chasing after your other kids) and there's not much resting, I thought a good pair of slippers are in order. Mariel is the queen of slippers and Im going to take her word on this one. On her slipper post in February she recommends
Halfinger,
They make the Women's Melhorado, to support and cushion feet, while lightweight, nonslip soles reduce fatigue. Nevermind the fact you won't have to lean over your big belly to put them on!
It's hard enough to get good sleep if you aren't pregnant, but having the little guy, squirming around while you are trying to catch some z's is even harder.
The Leachco Snoogle
got 4 stars on Amazon. You sleep with one way facing one side, and your back resting against the other. Women who reviewed it said they even used it after pregnancy! I suggest giving it up after the baby's born, so your hubby doesn't feel rejected. (6 weeks is quite a while!) The only downfall is you won't want to get out of bed!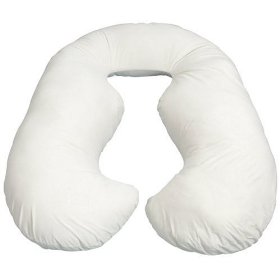 Soothing skin lotion is a must. Dryness and itching are inevitable.
Palmer's Cocoa Butter
formula got the best reviews, and you can get it in your local supermarket for 6 bucks. If you want to go further with it, I suggest trying
Mama Mio's
tummy rub stretch mark oil. It was 2006 Pregnancy and Birth Awards best pampering product. A bit more spendy at 35 dollars but worth it if you want to keep your pre- pregnancy tummy.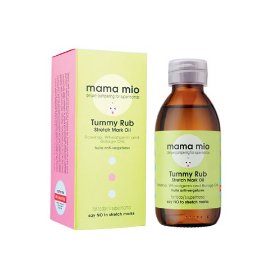 Morning Sickness. Ugh. Preggie Pops are the number one morning sickness remedy on Amazon. They are all natural, and 4 dolla for a bag. Customers who bought these also bought
Crystallized Ginger
, and Sea bands.
Sea bands
are used to help motion, and carsickness, but one reviewer said she tried these and worked well for her!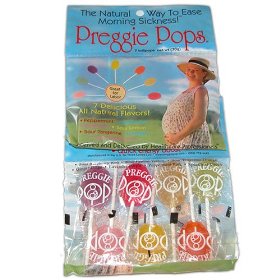 I SO wish I had known about these when I was pregnant. The
Baby Be Mine
belly band. Your belly is rapidly expanding (your husbands might be too:)
You like wearing your normal clothes, so as you are getting bigger you just put this over the top of your pants, and it grows as you do. And it looks like you have "layered" your shirts. It is made of bamboo, so it is super soft and organic. There was not one bad review!
A great book to help you along the way is
What to Expect When Expecting
. (After the baby, there is What to Expect the First Year, and What to Expect the Toddler Years, and more) This book gives the lowdown on fetal development week by week, physical, emotional and nutritional concerns, lovemaking and support for both the parents to be. I constantly refer to all of my "What to Expect" books.