We've all been there or had one from time to time. (If you haven't consider yourself lucky!) The itching, burning, painful yeast or urinary tract infection. Yuk. I've had maybe a few before I was married and started having kids, then in just the last 5 to 6 months, after I had a progesterone shot, they came on like the dickens. Poor Mariel, I was constantly calling and complaining to her about them, what I should do- because she gets one at least every other week! Poor girl. (Maybe it runs in the family) After researching and her advice, this is what we came up with to help prevent them and help with the symptoms. (Most of this came straight from Mariel-although she doesn't claim to be a doctor:)
For UTI's/Bladder Infections:
Bladder infections are caused by bacteria getting into the urinary tract. This doesn't mean you're dirty or have hygiene problems. It can happen by the simplest of things such as:
Sex. Dubbed "honeymoon cystitis" intercourse is the leading cause of uti's. Women who use diaphragms as their primary source of birth control, because it presses on their bladder and keeps it from emptying completely. Bacteria then rapidly produce in the stagnant urine left in the bladder. Pregnant women are also more prone to them because the fetus is sitting on the bladder. Condoms, and the use of spermicides also increase the risk of bladder infections. Just sayin'.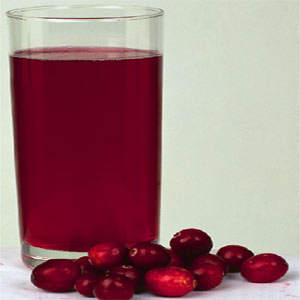 K girlies, I looked
everywhere
and cranberry juice can
prevent
bladder infections, and help mask the burning/tingling uncomfortableness, but
NOT
cure them. Most of us need antibiotics. Untreated urinary tract infections can lead to kidney stones and more infection, so make sure you get it treated, even though the cranberry juice will make you feel better.
For those of you who get chronic bladder infections:
– Avoid leaving your swimsuit on for too long
– Avoid holding your bladder for too long
– Avoid taking bubble baths or using other additives
– Avoid using scented or various body soaps (try using one that your body is used too. Mariel uses Dove for Sensitive Skin and
Dr. Bronners
pure soaps. I like Neutrogena's Fragarance Free Bar)
– Avoid various lubricants. Mariel can only use Cetaphil for a sex lubricant because it is free of fragrance and lots of other junk. (Doctors orders)
– Always wipe the right direction
– Make sure your horny husband has clean hands and knows the rules of touching your nether regions (similar to the rules of wiping your bum)
– Change your undies daily (Please!)
Now onto
Yeast Infections
…..
If you have mild cases or just want to stay more balanced in the yeast department….you can eat more yogurt (make sure it is probiotic or has live cultures), take the normal flora-pills etc. But if it's worse, we suggest Diflucan pills, they are the most effective prescription for random infections.
Yeast infections are caused by

many

different things:
Immune System
– The biggest cause of rapid bacterial growth is the result of a lowered immune system. This occurs when you do too much, do not get enough sleep, or are sick. Recurring yeast infections can also be due to stress.
Hormones
– I never got yeast infections until I started getting progesterone shots, now I get them weekly to monthly. The body's hormonal changes towards the end of the menstruation cycle can be another cause of vaginal yeast infection. Birth control and pregnancy are two other factors that could fall into the category of a yeast infection cause. In fact, during pregnancy, women can experience recurrent infections.
Sex
-While Candida (yeast) infections are not usually thought of as sexually transmitted diseases, they can be passed onto your partner during sex through semen and other bodily fluids. Vaginal intercourse without adequate lubrication makes the situation worse.
Antibiotics
– Antibiotics are probably the leading cause of chronic yeast infection in American women. This happens with certain types of antibiotic or prolonged usage. Some women get yeast infections no matter what type of antibiotics they take or how long they use it. Unfortunately, there is no way of preventing an antibiotic-induced yeast infection. (This is touchy, because you have to take antibiotics to get rid of it!!)
Here are a few more reasons women get infections:
– Hot humid weather
– Tight or poorly ventilated clothing, including damp bathing suits or pantyhose
– Significant dietary changes, poor nutrition, and bad eating habits (too much junk food and sugar)
– Frequent exposure to sperm and semen over a short period of time
– Douches
– Personal feminine hygiene sprays and perfumes
– Injuries
– Allergies
Here are a few natural remedies to help treat yeast infections:
– Eating 1-2 cloves of garlic a day (if you can handle it!)
– Put a couple of drops of Tea Tree Oil and Lavender Oil in your bath and soak in it
– After bathing, take a cotton ball and swipe the area with Olive Oil or Pure Vitamin E Oil
– Mariel has been taking Boric Acid pills (inserted vaginally) for maintenance, and Diflucan for an actual infection. She suggests if you get them chronically, cheat on your OBGYN and find a Vaginal Infections Specialist. She's been dealing with this for 10 years now, so feel free to email her at
[email protected]
if you have questions.
Chronic infections can be really depressing. Hopefully this post helped!