It's the end of Summer, and you know what that means…. lots of weddings and bridal showers! If you are the "lucky" one who gets to throw the shower…. impress your friend with these fun and unique ideas.
The tradition of the bridal shower goes way back — appearing first in northern Europe during the Middle Ages and coming up again in the late nineteenth century, in America. Apparently, the first showers were held only for brides-to-be whose families couldn't afford to provide a dowry. To help the couple set up a home, friends and family of the bride and groom would "shower" the newlyweds with household gifts, since they couldn't afford those things on their own. Later, in America, the idea of a "shower" referred to the Victorian tradition of filling an umbrella with small gifts and opening it over a bride's head, literally showering her with presents.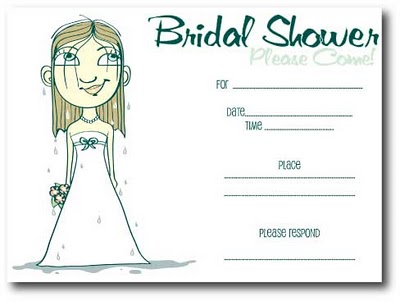 The invitations to a bridal shower are the the literal 'first impression'. Your invitations, should indicate the "mood or personality" of the party.  Is there a theme to the party?  Be sure to include it!  Like, "Around-the-Clock Lingerie", "Alphabet" or "Green" bridal showers. Kitchen themed showers are great. They can easily be accommodating to many personalities.
Here are some catchy phrases and poems…
"We're serving up some fun!" (lots of food!)
"Here's the Scoop!" (think, ice cream)
"Let's add some spice to _______'s marriage!" (spice party, Mexican buffet, etc.)
"Hungry for some fun?" (food and games)
"(Groom) and (Bride) may have love overflowing,
but the heart of their home's looking bare.
Appliances, dishes, gadgets, and knives:
let's help them to cook with real flair!"
"Passed down for generations, one woman at a time: it's a favorite recipe.
It requires much care and time to prepare, but it sounds so very sweet.
Take one bride-to-be, a heaping spoonful of laughter, and whisk well with good friends.
Add two cups of love, a dash of excitement, plenty of hope that never ends.
I tasted my batter, but it wasn't quite right. I would have to start anew.
But of course! The bridal shower won't be complete until one ingredient's added: you!"
For Fall
Scented soaps like autumn leaves, and pumpkin spice
Candied or caramel apples
A cookie cutter in the shape of a maple leaf
Pumpkin Fudge
Apple Cider mix
For Winter
Peppermint bark candy
An ornament
Gourmet hot cocoa
Miniature wreaths
A pair of gloves
For Spring
A jar of local honey
Individually wrapped tea bags
A few packets of flower seeds
Homemade jam
A garden trowel and gardening gloves
For Summer
Lemonade mix
A pair of flip flops
Sunscreen and lip balm
An ice cream scoop, and Chinese takeout containers for guests to fill with toppings
CD Mix
Make a mix of your favorite getting-ready songs from ladies that rock like The Go-Gos, Gwen
Stefani
, and Madonna. If there's time, make two mixes: one for the younger crowd and one for the older set (Nina Simone, Debbie Harry, and Patsy Cline).

Tea Cups
Having a ladies' lunch? Continue the theme with colorful teacups each stuffed with a packet of tea. Take the idea one step further by creating three different packages from which guests can choose: the morning person (brightly colored mugs with English Breakfast tea); the afternoon lady (white tea cups with white or green tea); and the night owl (small espresso-style cups with chamomile). Set them out on a table with cute signs.

Beauty Bar
Another crowd-pleasing display idea is the beauty bar. Set up jars filled with mini-nail polishes, lip glosses, sample-size moisturizers, bath salts, and more. Let guests pick and choose their pampering goods.
Games….What's a shower without games?
Bridal Bingo
Create bingo cards, but instead of BINGO, write BRIDE along the top margin. Instead of numbers, list miscellaneous items relating to weddings. Example: All the items listed in Column B could be "Places the bride wanted to honeymoon." The items in this row could be Tahiti, Fiji, Jamaica, etc. The bridesmaids should spend a Saturday afternoon brainstorming to create a list of items to call from. When playing the game, follow regular bingo protocol. The first guest to mark off a line horizontally, vertically, or diagonally wins. Award prizes to the winner(s).

Bridal Pictionary
Divide the group into two teams. In a bowl, place slips of paper that have different wedding-related sayings on them: tossing the bouquet, going to the chapel, always a bridesmaid. Team One goes first. The nominated artist takes a piece of paper from the bowl and sketches clues for the saying. There is a 60-second time limit. If Team One cannot guess the saying, Team Two gets a shot. And play continues as such. The team who guesses the most sayings correctly, wins.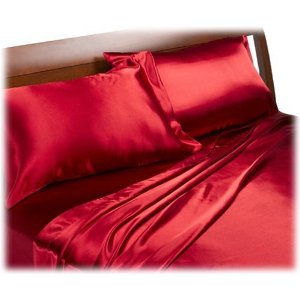 No more taking turns — let the lovebirds shower together with a chrome-plated double shower head.
Nothing's
more comfy than wrapping your birthday suit in a luxurious velour robe after a hot, steamy…shower.
Buy her belly dancing lessons at a local dance studio or fitness center. Want to get them moving together? Consider buying them tango lessons for two or a season pass for yoga classes.
A picnic basket with a really big blanket serves hours of outdoor fun.
Give them the props to turn their bedroom into a bordello. Silk or satin sheets (
Divatax Home Fashions
) and piles of velvet pillows ought to do the redecorating trick.
Remember because she's your friend, she'll be grateful no matter what you do- so don't stress!
~ Jessica