Have you heard about the new ride at Universal Studios Hollywood? Based on Jurassic World, it is a great addition to the existing attractions, and one worth checking out this year.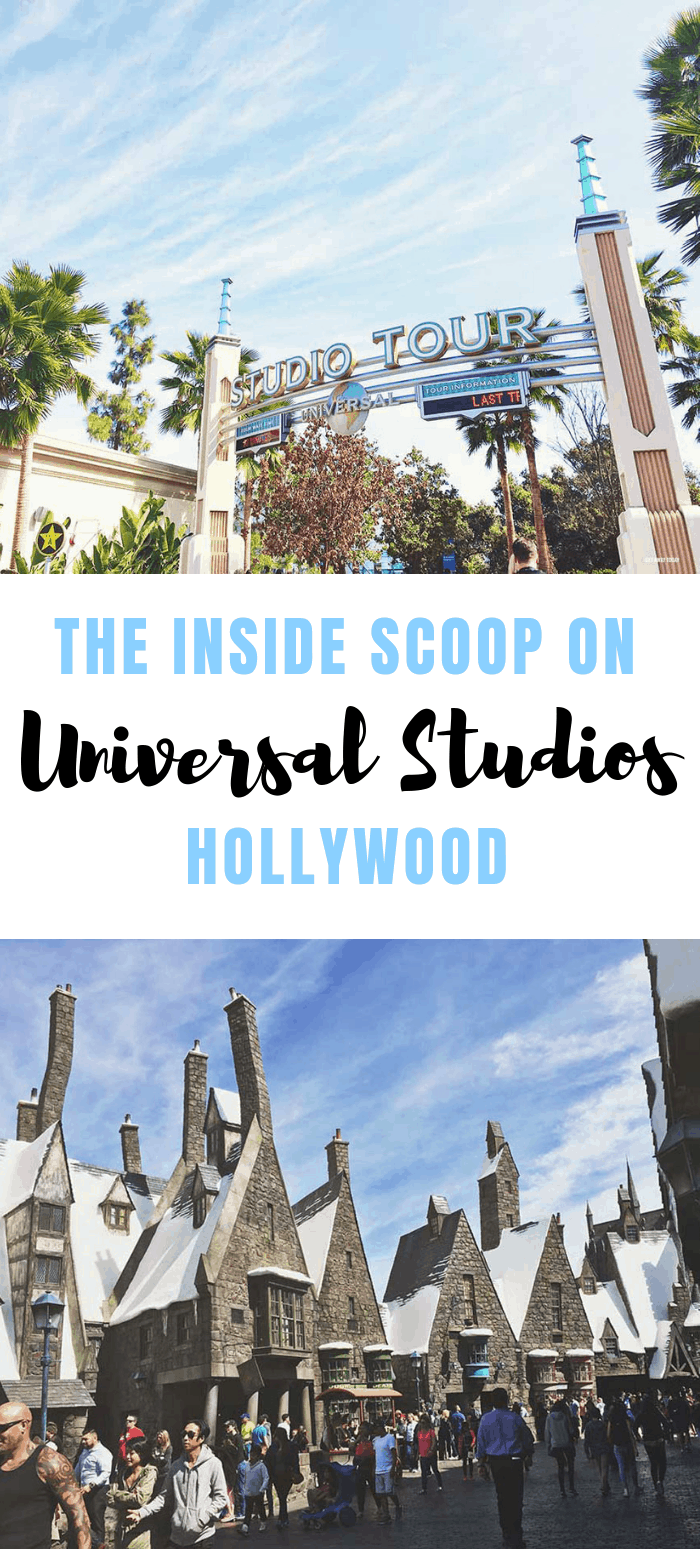 Universal Studios Hollywood
Hello 'Or so she says…' readers! It's Kimberly again from Get Away Today. It's been a while since we shared some of the fun that can be found at Universal Studios Hollywood, so today I want to give an update on the rides, entertainment and dining you can find at this California theme park.
Universal Studios Hollywood – Rides
There is so much to experience at Universal Studios Hollywood, from Harry Potter to Minions, Fast & Furious to Transformers you're sure to find something for everyone! There are rides for kids of all ages, which I'll highlight below.
*NEW*

Jurassic World – The Ride: For riders 42 inches and taller, this water coaster will take you on a journey through Jurassic World to see dinosaurs up close. Keep your eyes peeled for escaped creatures!

Despicable Me Minion Mayhem: Little guests 40 inches and taller can join the Minions as they prepare for and engage in mayhem of all kinds! Start at Gru's house, explore his laboratory and take part in a Despicable Me dance party. This 3D/4D adventure will make you feel like part of the movie.

Fast & Furious – Supercharged: Get a close up look at the set for Fast & Furious and feel like a member of the crew while waiting to experience this 3D/4D ride. Join in a high-speed chase with lifelike special effects on a 360 degree screen.

Flight of the Hippogriff: This roller coaster is designed for riders 39 inches and taller, and is filled with family-friendly thrills as it cruises around Hagrid's pumpkin patch.

Harry Potter and the Forbidden Journey: This ride is suitable for riders 48 inches and taller, and will take Harry Potter fans on a journey through Hogwarts School of Witchcraft and Wizardry. Explore castle corridors, classrooms and beyond on this virtual reality experience that brings the Wizarding World to life. (Prepare your kids for this trip with this Harry Potter Owl Post Vacation Countdown)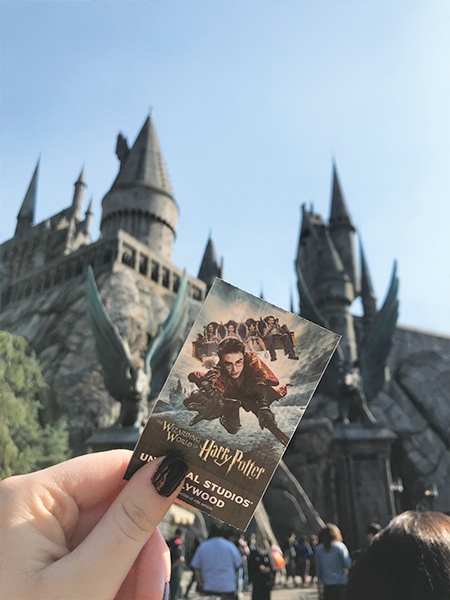 Revenge of the Mummy – The Ride: This thrilling ride is for guests 48 inches and taller. You'll experience heart-pounding effects at 45 miles per hour as you race to escape the mummy.

Silly Swirly Fun Ride: For riders 48 inches and taller, you can get a panoramic view of Super Silly Fun Land while aboard Silly Swirly Fun Ride. Climb aboard a cute creature and take a spin!

The Simpsons Ride: Hop aboard this virtual reality roller coaster designed for riders 40 inches and taller. There's a mischief-maker in Krustyland, and you'll follow along as he wreaks havoc.

Transformers: The Ride-3D: For riders 40 inches and taller, get your fill of everyone's favorite alien robots. Get in the midst of the battle in this 3D experience.
Universal Studios Hollywood – Entertainment
From tours to panoramic shows, Universal Studios Hollywood has some immersive experiences that will take you behind the scenes of some of your favorite films and TV shows.
*NEW* Dino Play: Part of the new Jurassic World experience, Dino Play is an interactive play area in Universal Studios Hollywood. Dig for bones, explore full-size fossils and play on a structure designed for kids of all ages.

DreamWorks Theater Featuring Kung Fu Panda: Help Po as he undertakes a quest for the Emperor. This 360 surround sound audio/visual presentation features brilliant, multi-sensory effects.

King Kong 360 3-D: This is the world's largest 3D attraction, and it can be found on the World Famous Studio Tour. Find yourself in the battle between King Kong and a giant T-Rex.

Universal's Animal Actors: Marvel at the talents of animal actors during this live-action show at Universal Studios Hollywood. You might even get a chance to participate yourself!

Special Effects Show: If you want to see how movies create their famous effects, check out this show! You'll see behind-the-scenes tricks for making blockbusters with new technology, stunts and illusions.

Super Silly Fun Land: Modeled after the carnival from

Despicable Me

, this land is an interactive play area for kids of all ages. It features water play, games and more.
The Walking Dead Attraction: Look out for creepy zombies on this interactive walking attraction. The hit-show comes to life as you make your way through scenes featuring the walking dead themselves.

The World Famous Studio Tour: Ride a tram through Universal Studios Hollywood to see 13 iconic city blocks that play host to a number of films and TV shows. You might even see a live set! This tour is narrated by Jimmy Fallon, and the live tour is complemented with screens aboard each tram.

WaterWorld: This show brings WaterWorld to life! It features a plane crash, jet-skiers, fights on the water and more. There is a "splash zone" for this show, so you could find yourself getting wet!
Universal Studios Hollywood – Characters
You can come across a number of characters from popular films and TV shows at Universal Studios Hollywood. It may vary depending on when you visit, but you can always get an updated list on the Universal Studios app. Here's a look at some of the characters you can expect to find:
Optimus Prime, Bumblebee and Megatron

The Minions (Check out this fun Minion recipe!)

The Simpsons

SpongeBob SquarePants

Shrek, Donkey and Princess Fiona

Curious George

Scooby-Doo & Shaggy

Raptor Encounter (Seasonal)

Hello Kitty

Po

Tigress

Shrek

Fiona

Donkey

Woody Woodpecker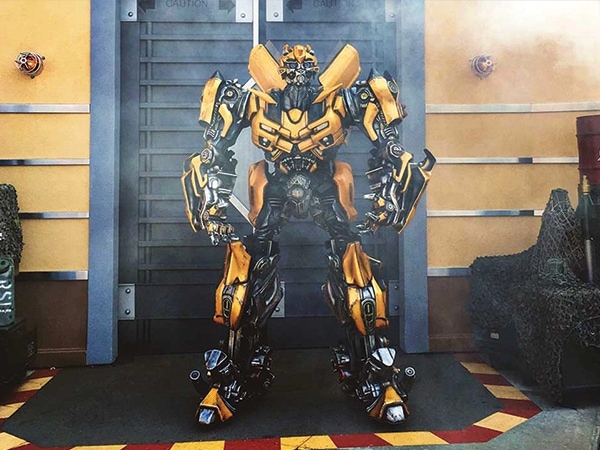 Universal Studios Hollywood – Food
Themed food makes dining in Universal Studios Hollywood an adventure. Whether you choose a sit-down restaurant or quick-service vendor, you're bound to find something for everyone in the family. Here's some of the most popular choices in Universal Studios Hollywood:
Three Broomsticks

Hog's Head

Luigi's Pizza

Bumblebee Man's Taco Truck

Jurassic Café

Studio Scoop

Cinnabon

Starbucks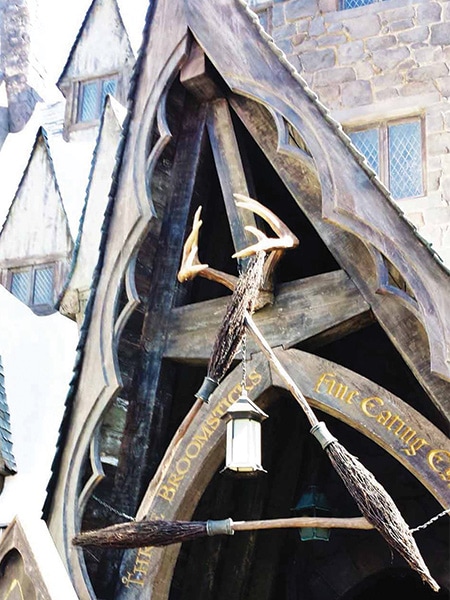 Universal Studios Hollywood – CityWalk
Right outside Universal Studios Hollywood you'll find CityWalk. Theme park admission is not required, so you can actually visit this spot any time! CityWalk is home to additional food options, shopping and more. Catch a movie at AMC Theater, live music at 5 Towers Stage or a piano duel at Howl at the Moon Bar. Other attractions in CityWalk include:
Universal Studio Store

Abercrombie & Fitch

Billabong

Bubba Gump Shrimp Co.

Fossil

IT'SUGAR

Jimmy Buffet's Margaritaville

Johnny Rockets

Sephora

The Hard Rock Cafe Retail Store

Tony Roma's

KFC Express

Smashburger

Ben & Jerry's

Voodoo Doughnut
Universal Studios Discount Tickets
You can always find discount Universal Studios Hollywood tickets with Get Away Today, and you can get an additional $10 in savings when you use code OSSS10 to book any Southern California vacation package with Get Away Today. Plus, until August 17, 2019 you can buy a day at Universal Studios and get a second day FREE. You can find this and all Universal Hollywood ticket specials at www.getawaytoday.com, or call a travel expert at 855-GET-AWAY. We're ready and waiting to help you plan your Universal Studios Hollywood vacation!
Meanwhile, want something for FREE??
Right here on "Or so she says…" you can get the amazing tip-filled How to Rock Your Disneyland Vacation ebook and it has an EXCLUSIVE coupon in the back, from Get Away Today, that will save you even more on your next Disneyland vacation!
PIN THIS IMAGE TO SAVE POST FOR LATER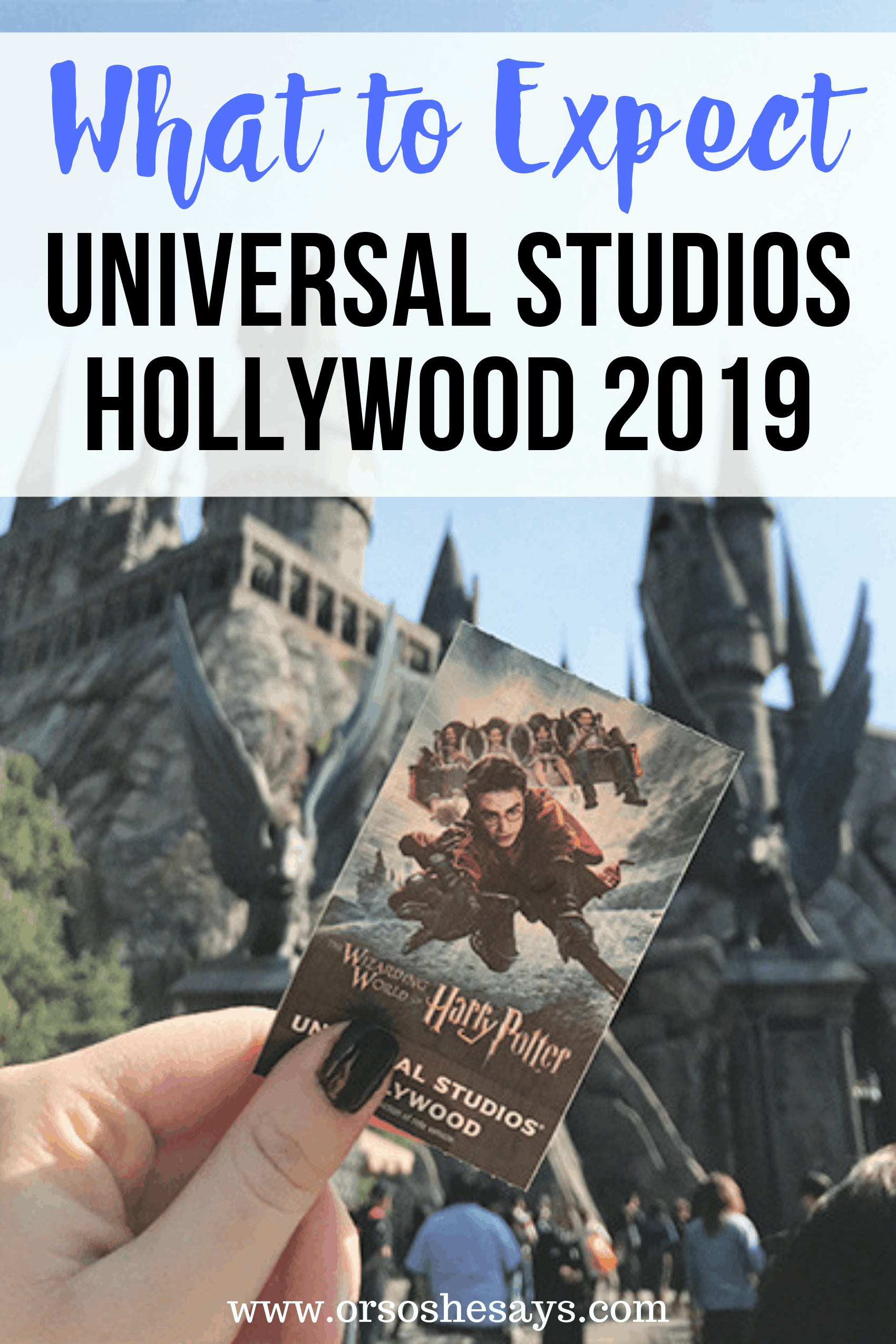 If you loved this post, check out:
Harry Potter 'Would You Rather' Questions
Our Southern California Vacation