Today on The Giveaway Page:
Enter to win $50 credit to OshKosh B'gosh…cute school clothes!!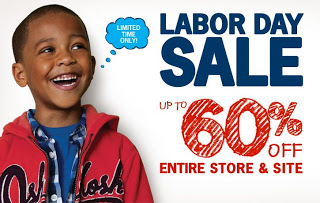 Thanks for all the entries for the Honey Bunches of Oats bike! Winner will be announced on The Giveaway Page tomorrow.
Today's Past Posts:
Homemade Laundry Detergent & Southern Sides (Buttermilk Cornbread & Cheddar Biscuits)
Your Great Ideas:
Here's your chance to share some of your latest and greatest ideas. Be sure to link back to 'Or so she says…' either in your submitted post or on your blog page (text link or button.) Check out others ideas, and enjoy the creativity. Come back next Saturday and do it again!
*No linking to giveaways, posts that aren't yours, etsy shops, or internet filth. I delete. Thanks.