Hello! We're Chelsea and Melinda, we're sisters-in-law married to the cutest twin brothers ever! We are so excited to be guest posting on our favorite blog today, it's basically a dream come true.
Chelsea is married to twin #2 Jeremy. She is currently a student at the University of Utah majoring in Health Promotion and Education and working at Soli Wellness in Layton, UT. If you are interested in homeopathic HCG weight loss, chiropractic, or holistic wellness is general check out our website
here
. Her interests include spending time with her husband and adorable puppy, trying new recipes, and watching Cougar Town. You can check our her blog
here
.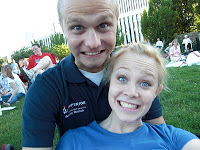 Melinda is married to twin #1, James. They just celebrated their two year anniversary in December. They don't have any kids yet, but still manage to stay super busy. She teaches year round Kindergarten and enjoys her time off track. She loves to attend sporting events, clean and organiz, and watch chick flicks. You can get to her blog by clicking
here
.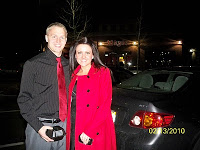 We love Utah and have found some great places to eat, shop, or catch a show. They range from Brigham City to Salt Lake City, and are all within about an hour drive of each other. So, whether you live here or could visit in the future, these are some places that you don't want to miss!
You have to eat here, especially if you are in Utah for the summer. This is a place to dine outside, and just relax as the sound of the Ogden river bubbling past takes you to a world of no worries. But seriously, this place rocks! They serve breakfast, lunch, and dinner. For lunch, have the Pastrami sandwich with raspberry lemonade. Mmm!
The place to go for a guilt free treat! Kind of like Red Mango and Pink Berry, but in our opinion much more tasty and fun! They started in Salt Lake and became so popular that they are now expanding to surrounding states. Count yourself as lucky if you get one of these bad boys in your town! Spoon me has three delicious frozen yogurt flavors (go for the acai berry), and about twenty different kinds of fresh fruit and cereals.
This theater is like one you have never experienced, A blast for the whole family! Just a side note: don't get the food! Overpriced and tastes like it was nuked in the microwave, just sneak some grub in. Other than that this place has everything going for them.
Desert Star specializes in satires such as:
During the show the audience interacts by booing the bad guy, applauding to hero, etc. After the show there is a short sing-a-long and even a spotlight for birthday and anniversaries. If you are driving through Salt Lake the Desert Star is a must see Utah original!
In our opinion, best doughnuts in Utah! Located on a busy street in a cute little cottage-like building, Banbury Cross has rows and rows of the tastiest sweet treats you can find! They have everything from doughnuts to muffins. Personal favorite, the Bear Claws!
"A Utah Original" Come here to make your order over the phone (ya, they have phones!),eat a plate full of cheese fries, gourmet burgers, specialty sandwiches and enjoy the local sports memorabilia décor. This is a family favorite, and we have never been disappointed here. Check out their menu and locations at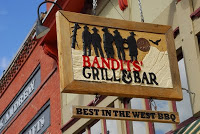 Best pizza in Utah! This is the best location to experience Davanza's pizza. They have reasonable prices and super good pizza and fries. Enjoy both dipped in fry sauce, and then take a jog up and down Park City's Main Street. Go eat here!
Well that's all we have for you! We hope you can walk away with some great date night ideas or just some new places to try. Have Fun!!!