Print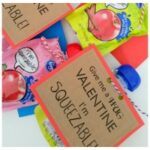 Pork & Sweet Potato Meal Prep Bowls
Pork and Sweet Potato Bowls
3-4

cups

hot

cooked rice (brown or white--cook in chicken broth for added flavor)

2

cups

diced or shredded cooked pork (chicken or another protein works great here too!)

BBQ sauce

we like Sweet Baby Ray's

Salt and pepper to taste

For the sweet potatoes:

2

large sweet potatoes

peeled and diced

2

tablespoons

olive oil

1

tablespoon

granulated sugar

¾

tablespoon

kosher salt

¾

teaspoon

chili powder

¾

teaspoon

garlic powder

¾

teaspoon

cumin

¾

teaspoon

dried oregano
Preheat the oven to 425 degrees F. Place two rimmed baking sheets in the oven while it preheats and while you prepare the potatoes (about 10 minutes).

Place the diced sweet potatoes in a ziploc bag or bowl. Toss the potatoes with the oil. Add the seasonings andmix until the potatoes are evenly coated.

Carefully remove the hot baking sheets from the oven and divide the potatoes evenly among the two sheets, taking care the potatoes are not touching so they have plenty of room for the air circulate to circulate and bake evenly. Bake the potatoes for about 20 minutes, flipping halfway through, if desired, until they are tender and well-browned.

To assemble bowls, layer cooked rice, sweet potatoes, top with shredded/diced pork, and drizzle with BBQ sauce. Enjoy!

Recipe Source:

Sweet Potato Cooking Method from Mel's Kitchen Cafe.
We loved this both as a family dinner and as a meal prep recipe. It makes 4-6 servings depending on how large you want them. It will keep great in individual containers in the refrigerator for up to a week. When making ahead for meal prep, leave the bbq sauce off and top with bbq sauce after reheating.
We've also made this with cooked chicken with great results. Adding steamed or roasted broccoli is another delicious addition!