'Tis the season for hamburgers and hot dogs….the Fourth of July, cookouts with friends, family reunions, etc. And, there isn't a lot better than a hamburger or hot dog done up on the grill. So, here are some little suggestions of mine to ensure you get the tastiest grub!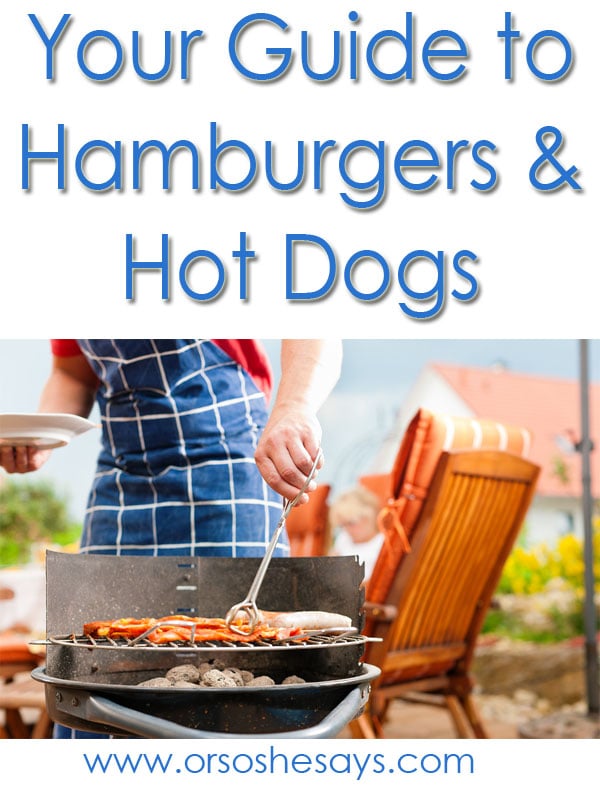 Your Guide to Hamburgers & Hot Dogs:
.
Hot Dogs
.
All major taste-tests agree, and so does my man, that
Nathan's Hot Dogs
are the best! They can sometimes be tricky to find in the grocery store, but I know that Super Target has them.
.
.
My husband will only eat Nathan's but I have a preference for the second runner-up in all taste tests…the Hebrew National's Beef Franks. I like my hot dogs to be skinny…maybe because I want to be skinny…but also I just can't tolerate biting into a big chunk of meat (I know, I know…if you can CALL it "meat"). So, we buy both kinds in my home.  However, I just noticed that Sabrett, the hot dogs from Costco (Kirkland), and Trader Joe's hot dogs are real people-pleasers… they're on my grocery list!
Hamburgers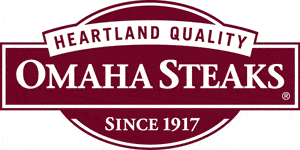 So, I really like the convenience and the yumminess of Omaha Steaks Burgers (buy online). There is always lots of compliments floating around when we grill these babies up. They can be pricey, but if you are patient there are always big sales and that's when I stock up!…I tend to throw in a few rib eyes and filet mignons for the hubs while I'm at it…
But, if you're ready to make your own patties, here are a few things you should know:
.
Ground Beef – Has up to 30% fat and is the cheapest grade. Doesn't have the strongest beef flavor so is best used in spaghetti, sloppy joes, or chili.
Ground Chuck – Is much leaner (and a bit more expensive) than ground beef with 15 to 20% fat. It shrinks less when cooking and has a better flavor. Best used for Salisbury steaks and hamburgers…things where the meat flavor is important!
Ground Round – Has 10 to 15% fat and is more expensive. The taste difference is not significant enough from Ground Chuck to justify the price.
Ground Sirloin – Has 8 to 10% fat. Like the Ground Round, it is more expensive and is often used to "impress" but the flavor difference is minimal. Round and Sirloin are best used for burgers cooked less than medium or the flavor is weak and the burger is too dry.
.
Basically, buy Ground Chuck.
.
When you are picking your Ground Beef look for the meat that is a bright red without gray/brown patches. Always cook to an internal temperature of 160 degrees or more. When making patties, don't overpack or they will be too dense and hard. Lastly, use or freeze your meat within two days of purchase.
.
.
Hamburger and Hot Dog Recipes I'm Itching to Try (and just pinned):
.
.
For more recipes I'm dying to try, check out my 'Recipes: Must Try These' Pinterest board!