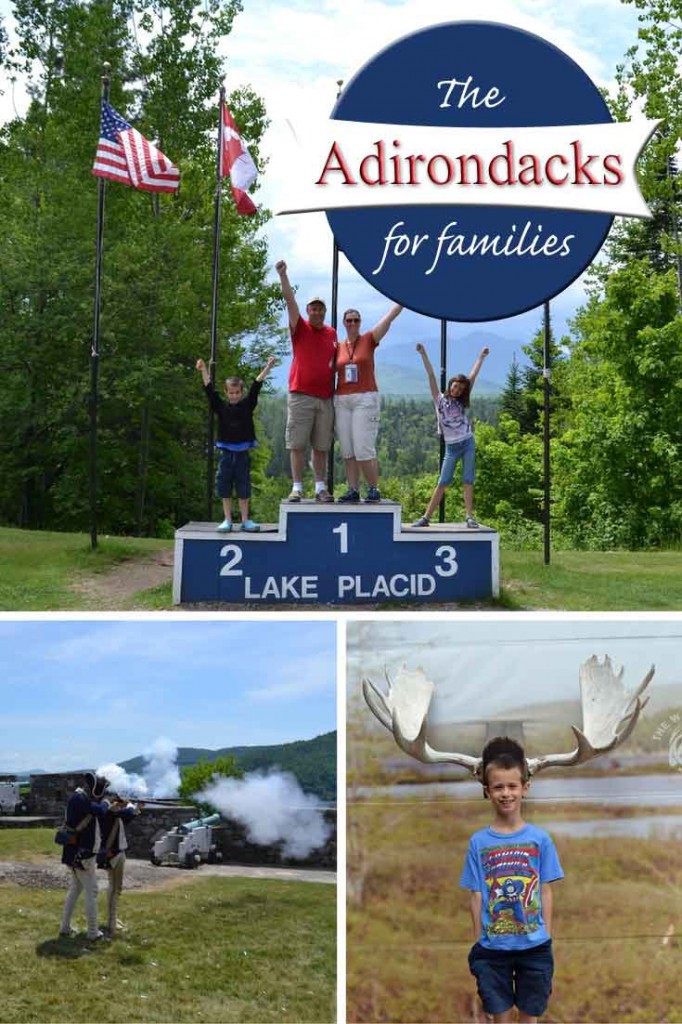 Happy August from Allison at Tips for Family Trips! I know that many of us are getting into the back-to-school groove, but I can't let the summer slip away without sharing one more top vacation destination – Adirondack Park in New York.
Adirondack Park is a six million acre state park that has been preserved through a public/private partnership in the Adirondack Mountains. It is filled with heavily forested mountains, clean blue lakes, charming small towns and historic sites. It's an ideal vacation destination for families who love the outdoors. The Adirondacks are located in the northeast corner of New York State, nearer to Vermont and Canada than the big cities in New York.
August is one of the best times to visit the Adirondacks because temperatures are cool and comfortable, while the park's many lakes are just right for swimming and canoeing. If you love colorful autumn leaves, then fall in the Adirondacks is unbeatable.
Lake Placid, a two-time Olympic host city, is located in the Adirondacks, and my family had the opportunity to visit this lovely town last June. Here are some of the fun activities we recommend in Adirondack Park.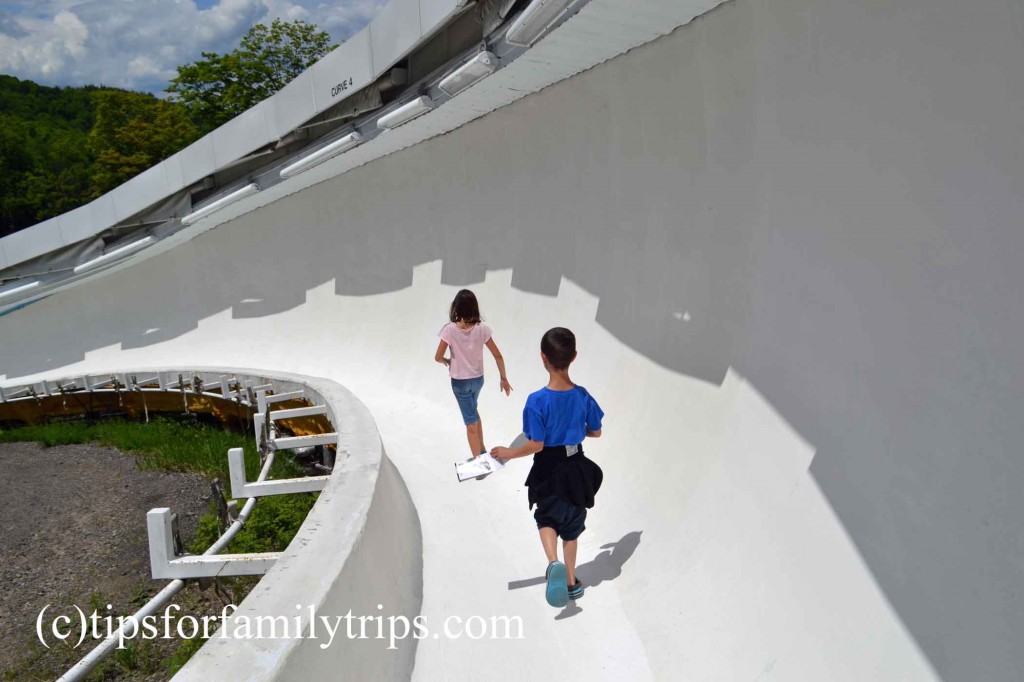 Olympic Sites
Lake Placid hosted the Olympic Winter Games in 1932 and 1980. It was the setting for the memorable Miracle on Ice hockey game between the United States and U.S.S.R. at the height of the Cold War. Lake Placid continues to host international competitions and Olympic hopefuls still train here.
The Olympic venues in Lake Placid are open to visitors. Purchase admission to the venues of your choice individually, or buy an Olympic Sites Passport and see them all for a discounted price. We explored the ice arena, earned medals in the museum, rode an elevator to the top of the ski jump and walked down the entire bobsled track. You can also ride a bobsled, tube down the ski jump landing hill and more.
For more photos and information on Lake Placid's Olympic sites, check out my full review at www.TipsforFamilyTrips.com.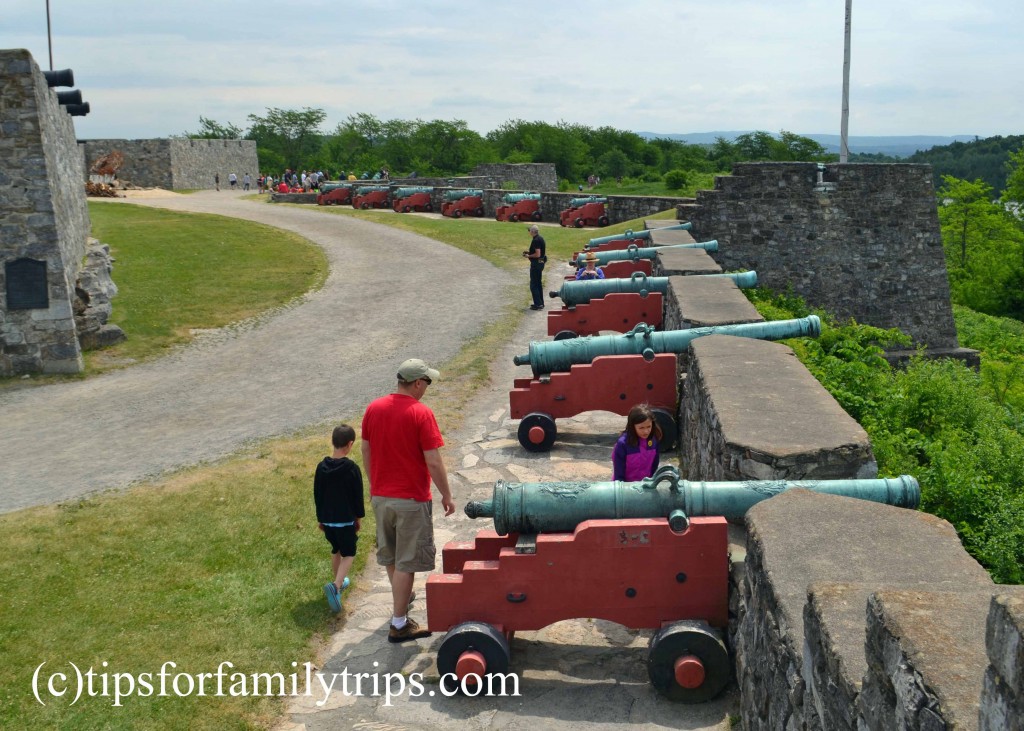 Fort Ticonderoga
I love history and I was excited to visit this Revolutionary War fort with my family. Fort Ticonderoga was originally built by France and was taken by the British in the French and Indian War. Soon after the Revolutionary War began at Lexington and Concord, the Americans snatched Fort Ticonderoga from the British in a surprise attack. It was their first victory.
This year is 1776 at Fort Ticonderoga. Rather than attempt to tell Fort Ticonderoga's long and exciting history all at once, the fort features a different historic year each season. Right now, the guides are dressed as American soldiers and craftsmen from the Revolutionary War. In other years, you may learn about the history of the fort from the perspective of a French or British soldier. Fort Ticonderoga is a must-see for history buffs and it's fun for families because there is plenty of room for kids to run, explore and use outside voices.
See my full review of Fort Ticonderoga at www.TipsforFamilyTrips.com.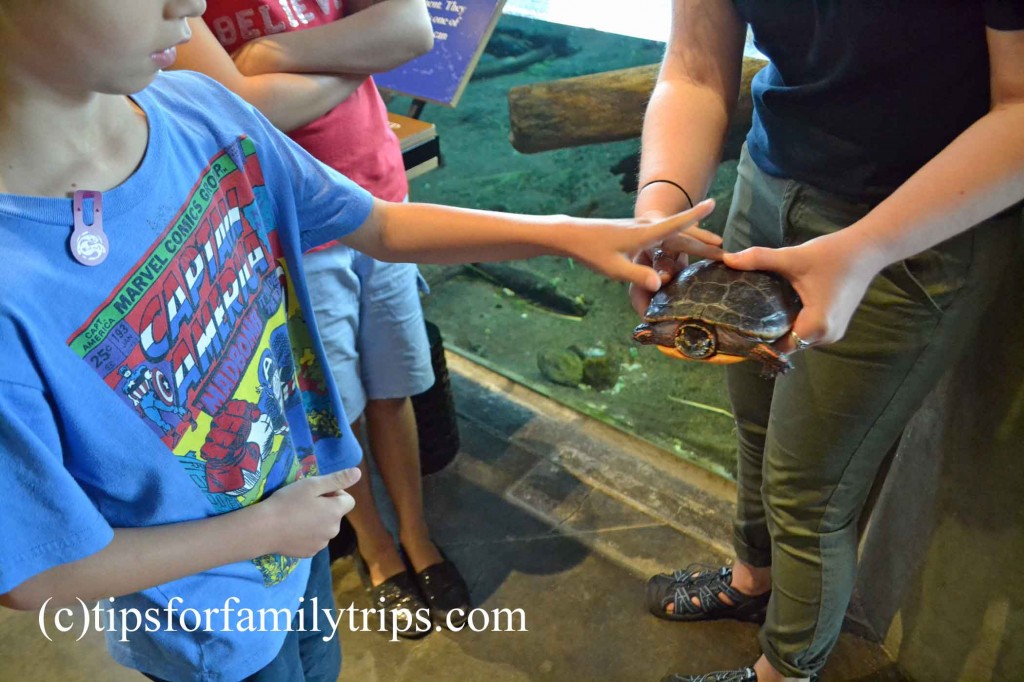 Wild Center
The Wild Center is an acclaimed natural museum and outdoor playground where fun and learning go hand in hand. Inside the museum, families will find lots of hands-on exhibits about the natural history, climate, wildlife and plant life of the Adirondacks, and plenty of enrichment activities. My children spent a lot of time at the art station interpreting nature in their own way. Museum employees let children see, touch and ask questions during live animal encounters.
Wander outside the museum to find nature trails, picnic tables and a natural playground made from trees. The playground wasn't much to look at. There were no bright colors or fancy equipment. It was completely different from what my kids were used to and they loved it. Their imaginations kicked into high gear as they climbed over and through large hollow logs, scaled the tangled roots of a fallen tree and created stories and characters in the natural realm.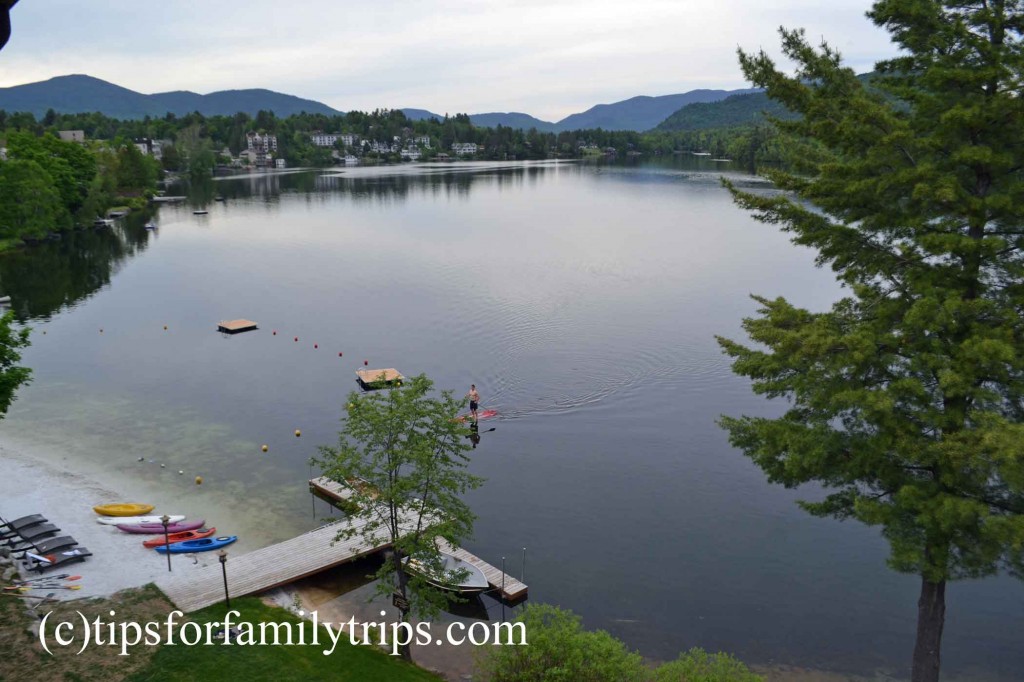 Golden Arrow Lakeside Resort
Golden Arrow Lakeside Resort in Lake Placid makes a great base for all of these activities. It is located on Lake Placid's Main Street where you'll find lots of fun shops and restaurants. The resort has a small private beach on Mirror Lake stocked with paddleboats, canoes, kayaks, stand-up paddleboards, life jackets, a floating dock and everything else you might need for a day of fun family memories in the making. I tipped over in a canoe that was still tied to the dock here. My family will be sure to keep that memory alive for many, many years.
Here is my full review of Golden Arrow Lakeside Resort.
These activities are the tip of the iceberg. There is so much more to do here, including a historic train, unique natural wonders, museums and even Santa's Workshop in these six million acres. What memories might your family make in Adirondack Park?
Disclosure: My family received complimentary lodging and activities during our stay in the Adirondacks so that we could review them for other families. I received no additional compensation and all opinions expressed here are my own.