Have you been to Alaska?? I'm so happy to say that I FINALLY have! Alaska has always been one of those places I've longed to go, but had to weigh it against a warm (and cheaper) vacation on the beach. But, after a series of beach vacations, the looming hot Utah summer, and a not-quite-swimsuit-ready body, it was a great time for a change… somewhere I had never been before. So, for our 14 year anniversary (yay!), Dan and I packed our bags and took off on an Alaskan cruise. We just got back last week. It was soooo awesome. I bet you didn't even know I was gone, right? The OSSS behind-the-scenes team rocks it, I tell ya!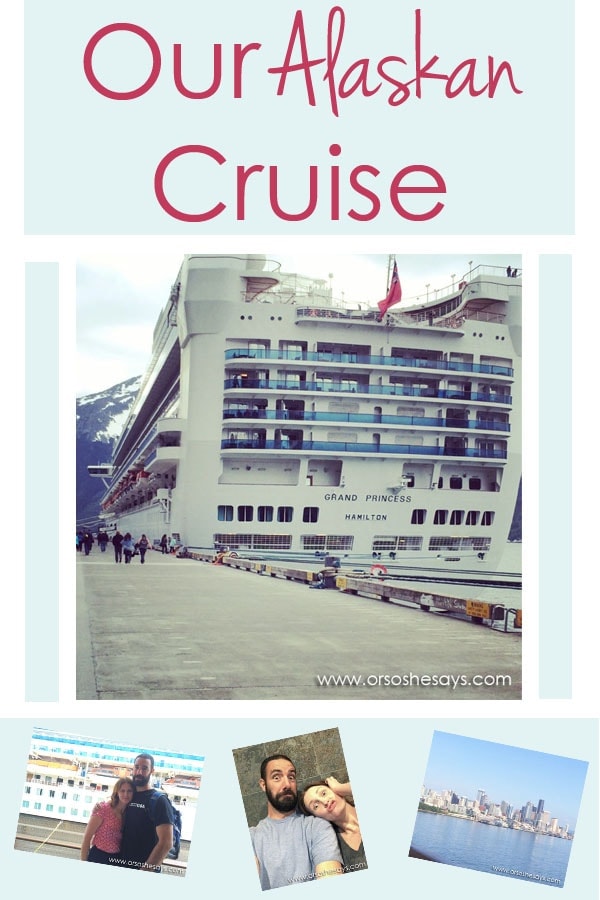 Dan and I try to do a non-kid vacation at least once a year. Sometimes it ends up being less often, but that's definitely our goal. Thank heavens we have fantastic mothers who are so sweet to take care of our babies, while we're gone. It's such a nice break and soooo good for us. If you haven't done that in a while, I highly suggest it. It doesn't have to be big and elaborate; the point is that it's just the two of you. No kids. No extended family. No friends. No distractions. It's always hard to leave the kiddos behind, as we're super huge fans of theirs, but the hardest part is just getting out the door and saying goodbye. I usually cry the whole way to the airport, but am soon distracted by all the travel particulars, excitement, and fun… it gets easier. 🙂 Before I left, I had to herd the kids to the yard to snap a picture of them to carry around on my phone. It came in handy for those times I just wanted to see their sweet faces and when people wanted me to prove I really have six kids.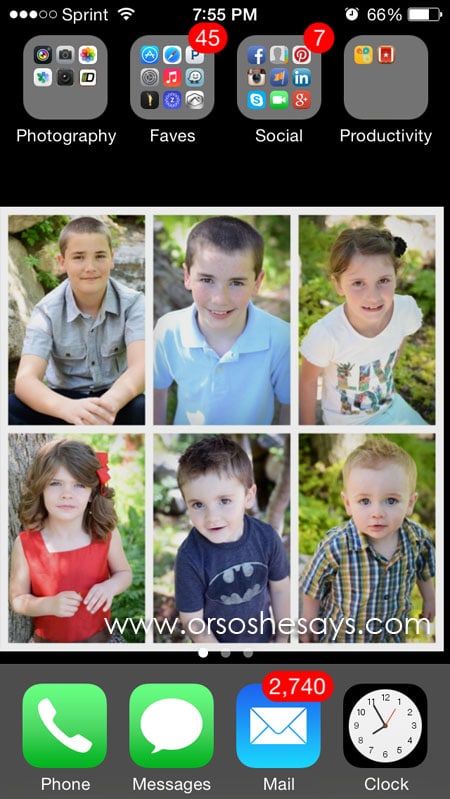 Every big vacation I go on, I book with Get Away Today. If it's just a little road trip, I'm good. But, when we're hitting up Disneyland, a Disney cruise, or anywhere else that requires some real planning. They're my go-to and they took great care of us on this Alaskan cruise! Of course, we're BFF's now and you'll even find them contributing on the blog, but they are downright the best, I tell ya. I literally can always find the BEST deals with them, they're super friendly, honest, knowledgeable, and are there for you every step of the way. If you need suggestions of where to eat cheaply at Disneyland, they know. If you want to be walking distance to the greatest sites in San Diego, they'll tell you the exact spots. Want a shuttle? They'll arrange it. Want the cheapest but nicest hotel, done. If you're confused on what time to arrive at your cruise port, where to take a taxi to, how early to arrive, or you just need a little comfort from the travel stress, someone to tell you it will all be okay… yep. I'm a fan. I'm so thankful I got to work with them again and I've been so excited to tell you all about the trip!
So, I'm thinking that today I'll tell you all about the cruise, itself. Then tomorrow, I'll tell you about Alaska!
The first picture we sent to the kiddos, sitting in the Salt Lake City airport.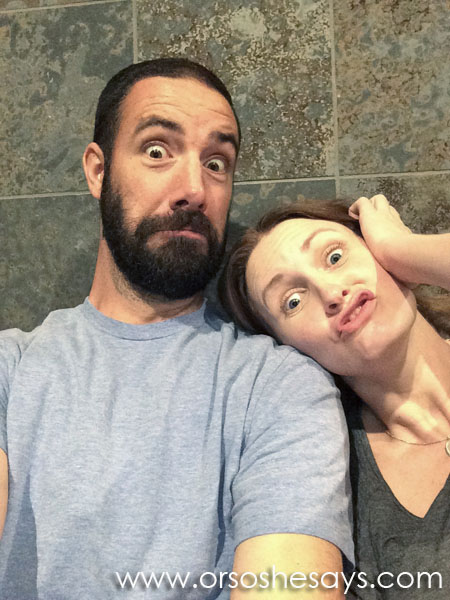 We flew in to Seattle a day early, where the cruise was scheduled to leave from. It was a nice, smooth flight, about 3 hours. We had a hotel (with a free shuttle), The Holiday Inn Express, booked nearby the airport, so that made it super easy. The shuttle left the hotel every 30 minutes and would take you to the airport or restaurants and other destinations in town. It was super handy! I highly recommend arriving to your cruise port a day early, just to avoid any airline troubles that pop up. We've had some crappy experience in the past, and would hate to chance it… especially after spending all that money and being excited for so long!
Chillin in our hotel room…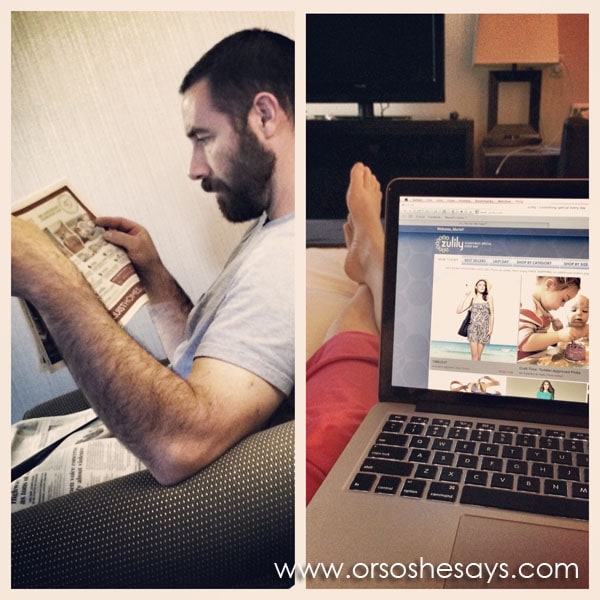 It was finally the big day! We took the hotel shuttle back to the airport, where we had to catch the cruise shuttle (that we had previously arranged with Get Away Today and Princess Cruise Lines.) It was awesome how easy this was! We walked into the airport and there were all these signs directing cruise passengers. We found a sign for Princess Cruise Line, whom we were sailing with, and all their employees had red shirts on (at the airport!) They took our luggage from us, and sent it on it's way to the ship, soon to be waiting for us outside our stateroom door.
After giving up our luggage, we were directed outside to the waiting shuttle buses. We checked in at the counter, received a color, and waited for it to be called. Hopped on the bus, arrived at the Seattle pier. Sooooo easy! I thought Princess did an excellent job of making the whole process simple.
We had to text another picture over to the kiddos!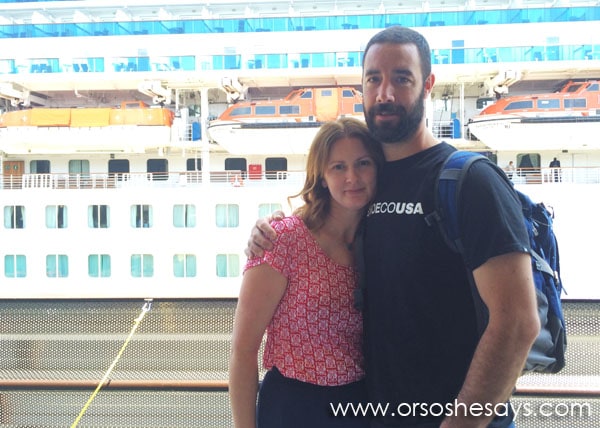 Here's our ship, The Grand Princess. It's an older ship, I guess, but it was still pretty nice. Certain parts of it had been remodeled. The gym and spa were super nice. The carpet kinda resembled barf and/or the padding that goes underneath carpet. But, that's okay. The basketball court needs a major redo. Could use some stairs in more convenient places, but overall… it was a great ship.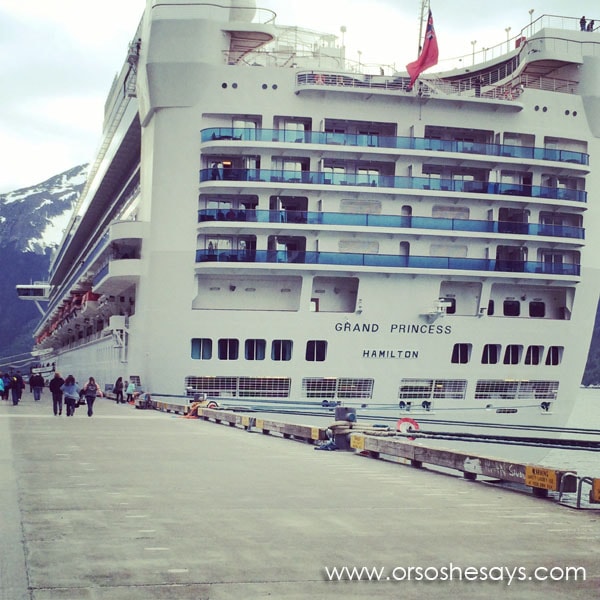 I loved how many balcony rooms they had. This was our first time on a cruise where we opted for a balcony room. So worth it! I don't think I could ever go back now. It was so nice to not have to hike up to the top deck every time we wanted fresh air or to check out the view. Most of the time, we're just seeing ocean. But, when we pulled into Alaska… hello. We were constantly out on our deck with binoculars, cameras, and a few room service goodies.
We were on the 11th floor, so we actually had a view looking down too. 🙂 This is the man downstairs.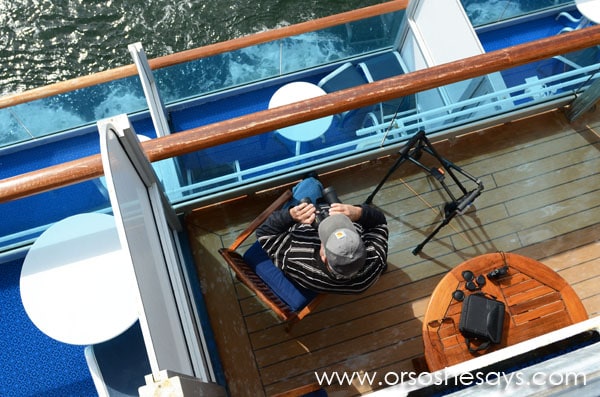 Most staterooms on cruise ships are pretty cramped. So, you would really want to fit everything you need in one suitcase. Just finding a spot to put 2 large suitcases, without blocking things, is a little tricky. I also suggest bringing a backpack that you can use when you leave the boat for excursions. It was nice to have somewhere to stash the camera, a jacket, sunglasses, sunscreen… things like that.
Dan checking out the cruise itinerary for the day.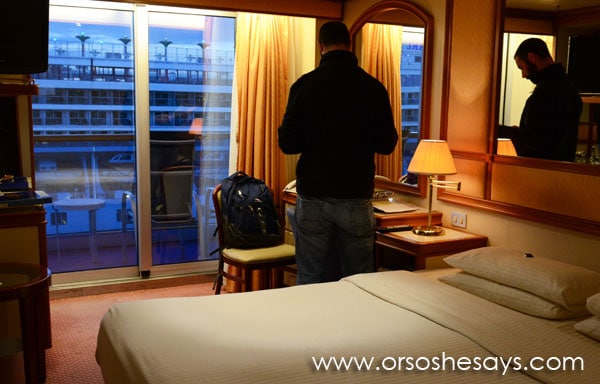 The view out our stateroom, pulling out of Seattle.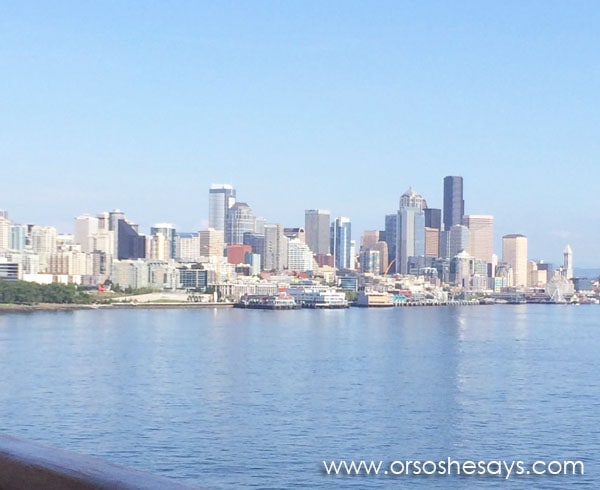 There's plenty of things going on, at all times of the day, on a cruise. A lot of the things during the day, we didn't have a lot of interest in. We don't gamble, drink, or have any interest in purchasing art or diamonds. So, that ruled out a lot of things for us. Oh, and I can't get Dan to line dance. 🙂 But, we LOVED just being bored together, something we don't get to do very often. We watched movies, read books (I'll tell you which ones, later), ate way too much pizza, got a seaweed massage (save your money), worked out, chatted with some friends we made… basically, RELAXED. I already miss it.
My respect for Princess jumped dramatically the day I saw they were playing a James Taylor concert on the big screen. It was freezing outside, I was cuddling with a beach towel, but by golly, I soaked me up some JT.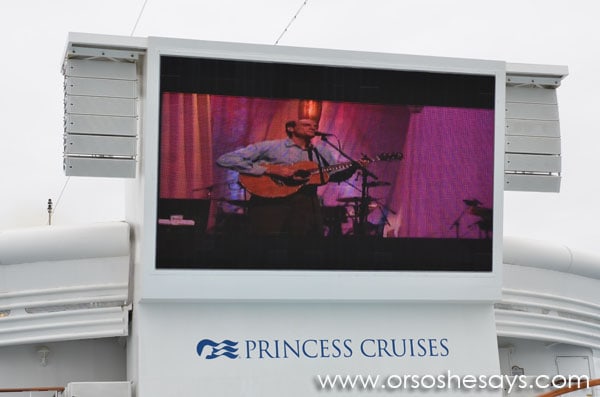 There's no shortage of food on the ship. If you're ever bored, you can eat. So, watch out! I actually found the gym pretty refreshing after eating so much and watching so many movies. Usually the gyms are on the top floor, where you have the best view, but the ship moves the most. So, running on a treadmill can be pretty hilarious. Anyway, there's pizza joints, room service, a hamburger stand, deli, restaurants, ice cream… oh, heavens. It's nuts.
Uh, not quite sure what this is. I think I'm trying to lick Dan. Ya, probably.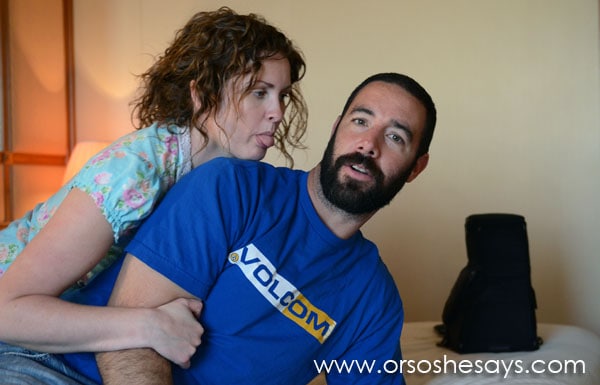 The night life. Every night, there was always something fun to attend. We went to a magic show, a comedy type concert, a marriage game show. After being on a Disney Cruise (check out my Disney Cruise review post), it's a little hard to rave about the entertainment elsewhere. But, it was always fun to have something to do and we definitely enjoyed ourselves. We would come back to our room afterwards, meet our neighbors out on the balcony, hang our heads over the railing and chat about our day. They were a cute couple from North Dakota, about the same age as us. We loved their accent!
This magician did some crazy-mama tricks!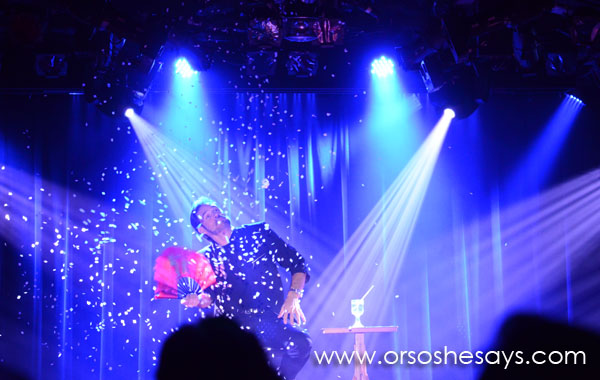 As great as it was to be confined on a ship together, it was so exciting to pull up to Alaska and get off the ship on our different stops. And, I'll tell you about each one of them in this post: Our Alaskan Cruise Review, Part 2.